Aerocool


P7-F120 Pro LED Lüfter, RGB - 120mm
Handy bundle of three 120 mm fans & fan hub
13-blade rotors with anti-vibration pads
1.200 RPM / 1,01 mm H2O
14,5 dB(A)
Customisable RGB-LED lighting
Item number: LUAF-073
EAN: 4713105958867
MPN: ACF3-P710227.01
Manufacturer: Aerocool
Product information -
P7-F120 Pro LED Lüfter, RGB - 120mm
Along with the
Aerocool P7-F120 Pro
a total of three high-performance 120 mm fans with a compatible RGB controller hub are being introduced, enabling an impressive light display as well as efficient cooling. The fans function via 4-pin PWM connectors are are controlled directly by the accompanying fan hub. This allows them to remain relatively quiet in spite of their high performance.
The Features of the Aerocool P7-F120 Pro at a Glance:
Handy set of three 120 mm fans and RGB controller hub
Specially designed fan blades with thin fins for efficient airflow control
Anti-vibrations pads and removable fan blades for easy maintenance
Stylish RGB lighting with 16,7 M colours and three LED modes
1.200 U/Min / 1,01 mm H2O / 14,5 dB(A) / 4-Pin PWM port
High-Performance PWM Fans with RGB-LED Lighting
The Aerocool P7-F120 LED fans are high-performance PWM fans that come with ingenious additions such as integrated vibration pads and removable fan blades. The aerodynamic design of the fan blades, with their thin fins, are capable of moving 1,01 mm H2O at 1.200 RPM providing both high pressure and low noise emissions of just 14,5 dB(A). The extremely stylish LED lighting also, when combined with the hub or a compatible motherboard, offers 16,8 million colour combinations. The Project7 Software also allows changes in the styles of lighting as well as the speed of the fan. Anti-vibration pads are installed in the corners of the fan, which effectively reduces the acoustic footprint of the P7-F120 fans.
The P7-H1 fan hub in this bundle allows you to control up to five 4-pin or 3-pin fans, the performance and lighting of which can be controlled via the bundled software. Apart from the fans two RGB-LED strips can also be connected, allowing even more possibilities in terms of case lighting. As an alternative to the hub, fans can also be controlled directly by means of a compatible motherboard with ASUS Aura, Gigabyte RGB Fusion, or MSI Mystic Light Sync support.
Technical Details (Fans):
Number: 3
Dimensions: 120 x 120 x 25 mm
Material: Plastic / rubber
Volume: 14,5 dB(A)
RPM: 1.200 U/Min
Output: 77,8 m³/h
Air Pressure: 1,01 mm H2O
Lighting: RGB-LED (only active in combination with hub or compatible motherboard)
Energy Use: 1,8 W
Voltage: 9 V
Bearings: hydraulic
MTBF: 60.000 h
Connector: 4-Pin
Technical Details (Hub):
Fan Channels: 5 (up to 18 Watts per channel)
LED Channels: 2 (up to 24 Watts per channel)
Connector: 9-Pin USB 2.0
Compatibility: Windows 7 and above
Bundle:
1x P7-H1 Hub
1x Velcro Strap
4x Screws
4x Black Cable Ties
Further links for

"P7-F120 Pro LED Lüfter, RGB - 120mm"
Videos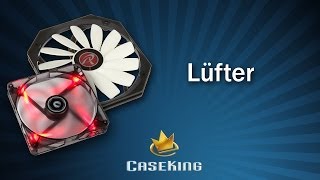 Technical Details
| | |
| --- | --- |
| Primary colour | transparent |
| Secondary colour | black |
| Fan connector | 4 Pin (PWM) |
| Illumination | yes |
| Illumination colour | RGB (selectable) |
| Initial Voltage | 9 V |
| Max rpm (exact) | 1200 U/min |
| Max noise level (exact) | 14,5 dB(A) |
| Max air volume (exact) | 77,8 m³/h |
| Max rpm | 1000 - 1499 U/min |
| Max noise level | 10 - 14 dB(A) |
| Max air volume | 75 - 99 m³/h |
| Rotor diameter | 120 mm |
| Mounting holes | 120 mm |
Awards
Positive Aspekte des Aerocool P7-F12 Pro:

+ leuchtstarke RGB-Beleuchtung der Lüfter
+ unkomplizierte Inbetriebnahme
+ nachvollziehbare Steuerung mit übersichtlicher Software (für bis zu acht Hubs)
+ auch mit RGB-Produkten verschiedener anderer Hersteller kombinierbar
+ zumindest Anzeige der Lüfterdrehzahl über Software möglich, Lüftersteuerung über PWM-Signal des Mainboards

read more...