Aerocool


Project 7 80 PLUS Platinum Netzteil, modular - 850 Watt
850 Watt power supply from Aerocool
70 Amp single rail
80 PLUS Platinum certified
Four 6+2-Pin PCIe connectors
Fully-module cable management
140 mm fan with RGB-LED
Item number: NEAE-055
EAN: 4713105957549
MPN: ACPP-P785FEC.11
Manufacturer: Aerocool
Product information -
Project 7 80 PLUS Platinum Netzteil, modular - 850 Watt
The
P7-850W Platinum
power supply belongs to Aerocool's Project 7 series encompassing aesthetically coordinated PC components and which are ideally utilised in conjunction with one another. This Project 7 series power supply captivates with it stylish mesh casing, the RGB-LED lighting integrated into the 140 mm fan, the high 80 PLUS Platinum efficiency rating as well as its fully modular cabling.
The Aerocool Project 7 80 PLUS Platinum Power Supply at a Glance:
850 Watt total output with a powerful 70 A rail
140 mm fans with stylish RGB-LED lighting
4x 6+2-pin / 8x SATA / 6x 4-pin Molex
High efficiency thanks to 80 PLUS Platinum certification
Fully modular cable management
Full seven year manufacturer's guarantee
High-Performance Aerocool PSU with Fully Modular Cable Management
This 850 Watt model from the P7 series is available at several different performance points, all of which meet the demands on the 80 PLUS Platinum certification and its minimum of 92% efficiency at medium load. The power supply is cooled by a large 140 mm Fluid Dynamic Bearing fan which, thanks to its automatica control, functions extremely quetly and in complete silence at loads below 60%. Loads of up to 80% require the fan to spin at low speeds of less than 500 RPM.
Particularly noteworthy is the RGB-LED lighting integrated into the fan, this can be controlled either via an optionally available Aerocool P7 hub or directly by motherboards supporting ASUS Aura, GIGABYTE RGB Fusion or MSI Mystic Light Sync.
Aerocool has opted for fully modular cable management: the motherboard and CPU are powered via 20-4-pin, 8-pin and 4+4 pin connectors. Four cables offering 6+2-pin connectors offer sufficient capacity for powering several high-performance graphics cards. Furthermore multiple connectors are provided including eight SATA connectors, six 4-pin Molex, one Molex-to-floppy adapter and a 4-pin RGB connector. In short: The Aerocool P7-850W is the ideal power supply for powerful gaming PCs everywhere!
Technical Details:
Fans: 140 mm (Fluid Dynamic Bearing)
Efficiency (80 PLUS Platinum certificate): minimum 92/90/89 % at 50/20/100 % load and 115 Volt input voltage, efficiency on German 230 Volt network slightly higher.
Operating Temperature: 0° to 50°
Performance: 850 W
+3,3V: 20 A
+5V: 20 A
+3,3V & +5V: 120 W
+12V: 54 A / 648 W
-12V: 0,5 A / 6 W
+5Vsb: 3 A / 15 W
Connectors (Modular):
1x 20+4-Pin (600 mm)
1x 8-Pin (700 mm)
1x 4+4-Pin (700 mm)
4x 6+2-Pin (600 mm)
8x SATA (600+ mm)
6x 4-Pin Molex (600+ mm)
1x Molex to Floppy Adapter (150 mm)
1x 4-Pin RGB (700 mm)
Manufacturer's Guarantee: 7 Years
Further links for

"Project 7 80 PLUS Platinum Netzteil, modular - 850 Watt"
Videos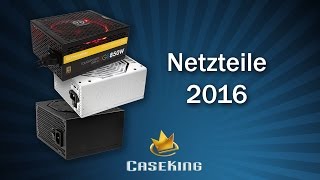 Technical Details
| | |
| --- | --- |
| PSU formfactor | ATX |
| Power category | 751 to 850 Watt |
| DC output (accurate) | 850 Watt |
| 12V power | 840 Watt |
| 12V Rail distribution | Single Rail |
| modular | yes (semi- or fully-modular), fully-modular |
| semi-passiv | yes |
| 6+2-Pin PCIe | 4x |
| CPU power supply | 1x 4+4-Pin, 1x 8-Pin |
| 4-Pin connectors | 6x |
| SATA connectors | 8x |
| PCIe cable length max | 40-65 cm |
| CPU cable length max | more than 65 cm |
| 24Pin cable length max | 40-60 cm |
| PSU fan | 139/140 mm |
| Illumination | yes |
| Illumination colour | RGB (selectable) |
| LED Anschlüsse | ja, RGB (4-Pin 5050 12VGRB) |
| LED Kompatibilität | ASUS Aura Sync, GIGABYTE RGB Fusion, MSI Mystic Light Sync |
| Colour | black |
| Depth | 16 cm |
| Case fan controller | no |
| Software Interface (digital) | no |
| Efficiency 80Plus | 80 PLUS Platinum |
| Efficiency Class Cybenetics ETA | A |
| Volume Cybenetics LAMDA | A++ |