Akasa


Newton MC UCFF-Gehäuse (Intel NUC), OEM - schwarz
Kompaktes
lüfterloses Alu-Spezialgehäuse von Akasa für Intel-NUC-Boards im UCFF-Format mit Serial-Port-Slot
Item number: GEAK-058
EAN: 4710614535879
MPN: A-NUC13-M1B
Manufacturer: Akasa
Product information -
Newton MC UCFF-Gehäuse (Intel NUC), OEM - schwarz
Das sehr kompakte und dabei stylishe Newton-MC-Gehäuse wurde von Akasa kreiert, um Intels bahnbrechend miniaturisierte Komplett-Systeme namens NUC (Next Unit of Computing) zu beherbergen, die im eigenen, von Intel geprägten Formfaktor UCFF (Ultra Compact Form Factor) daherkommen. Konkret für die Intel-Platine des Typs C (UCFF 4" X 4") stellt das Newton L die ideale Behausung dar.
Kann so winzig klein denn wirklich ein Computer sein? Das ist wohl die erste Frage, die man sich bei Intels NUC-Mainboards stellt. Und die geradlinige Antwort darauf lautet: ja, sogar mit bereits integrierter, leistungsstarker CPU. Es ist schließlich eine Sache, sein Display mit performanten Komponenten zu befeuern. Eine völlig andere dagegen, das Ganze auf einem winzigen Miniatur-System zu realisieren.
Für ebensolche Systeme wurde das Newton-MC-Gehäuse von Akasa entwickelt, das sich entweder flach liegend oder direkt an VESA-Mounts des Monitors nutzen lässt. Speziell auf die besagten NUC-Boards zugeschnitten, ist es sehr raumsparend und vor allem flach konstruiert, bringt aber neben diesen rein praktischen Gesichtspunkten auch eine sehr edle Optik auf den Tisch oder hinter den Monitor:
Eine Front aus gebürstetem Aluminium macht das schwarze Akasa Newton MC zu einem zurückhaltenden und dennoch stilechten Zeitgenossen, der sich somit auch als HTPC-Behausung in jede HiFi-Landschaft herrlich einordnet. Die Front wird lediglich von zwei USB-3.0-Ports, dem obligatorischen Power-Button, einem Audio-Port sowie zwei Status-LEDs aufgebrochen.
Oberseite und Außenkanten sind nahezu vollständig mit Aluminium-Kühlrippen versehen, was seinen Sinn darin hat, dass das Gehäuse hier selbst den Kühler darstellt und vollkommen ohne Lüfter auskommt. Das heißt, das NUC-System arbeitet im Akasa Newton L völlig lautlos. Dafür kommen der SoC-Chip des Mainboards und eine Kontaktfläche des Gehäuses in direkten Kontakt.
Für ideale Wärmeübertragung wird Wärmleitpaste mitgeliefert. Zudem befinden sich VESA-Mounting-Schrauben, Mainboard-Screws, Gummi-Standfüße und alle benötigten Kabel und Zubehörteile im Lieferumfang, um das Minisystem in Betrieb zu nehmen (externes Netzteil muss gesondert erworben werden!) und an einem VESA-Platz anzubringen. Über die Heatsink-Platte gelangt die Abwärme dann gleichmäßig in das Gehäuse und wird über die Lamellen an die Umgebungsluft abgegeben - absolut lautlos!
Technische Details:
Maße: 150 x 47 x 200 mm (B x H x T)
Material: Aluminium
Farbe: Schwarz
Formfaktor: UCFF (Intel NUC)
Lüfter insgesamt möglich: passiv
Laufwerksschächte:
1x 2,5 Zoll (intern)
Netzteil: extern
Serial-Port-Slot: Front
Besonderheiten: 2x USB-3.0-Vorbereitung, Audio-Port
Kompatibilität (Mainboards):
Intel NUC5i3MYBE / NUC5i3MYHE (Next Unit of Computing)
Further links for

"Newton MC UCFF-Gehäuse (Intel NUC), OEM - schwarz"
Videos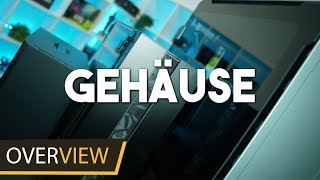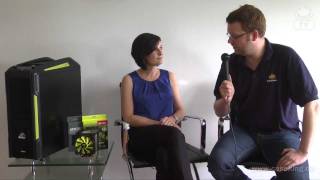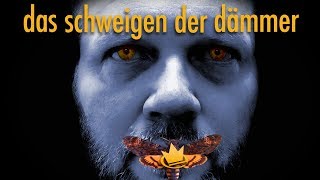 Technical Details
| | |
| --- | --- |
| Case type | Mini case, HTPC case, Aluminium case |
| Form factor | UCFF |
| Colour | black |
| Primary colour | black |
| Secondary colour | black |
| Width (exact) | 150 |
| Height (exact) | 47 |
| Depth (exact) | 200 |
| Width | 100 - 200 mm |
| Height | up to 100 mm |
| Depth | 100 - 200 mm |
| Material | aluminium |
| Side panel | closed |
| Front Door | Green |
| Position I/O | Front |
| USB 2.0 | 2x |
| USB 3.0 | 2x |
| Audio Out | |
| Audio In | |
| Cardreader | nein |
| Fan controller | no |
| LCD/TFT Display | nein |
| internal 2,5" | 1x |
| Hot-Swap | nein |
| HDD Isolation | No |
| Motherboard tray | no |
| Case cable management | no |
| PSU formfactor | extern |
| PSU position | Extern |
| Preinstalled fans | nein |
| Radiator Mounting | no |
| Filter | no |
| Dampening | no |
| Illumination | no |
| Remote control | nein |
| Schlauchdurchführung | nein |
| Serie | Akasa Newton |
| Transport System | nein |