Akasa


Tesla H UCFF-Gehäuse (Intel NUC), OEM - schwarz
Passiv kühlendes Spezialgehäuse aus Alu von Akasa für Intel-NUC-Boards (i3 & i5) im UCFF-Format
inkl. 2x 2,5 Zoll
ohne Logo
Item number: GEAK-032
EAN: 4710614534735
MPN: A-NUC05-M1B
Manufacturer: Akasa
Product information -
Tesla H UCFF-Gehäuse (Intel NUC), OEM - schwarz
Das stilechte Tesla-H-Gehäuse wurde von Akasa kreiert, um Intels bahnbrechend miniaturisierte Komplett-Systeme namens NUC (Next Unit of Computing) zu beherbergen, die im eigenen, von Intel geprägten Formfaktor UCFF (Ultra Compact Form Factor) daherkommen. Konkret für die Intel-Platine des Typs D34010WYB sowie D54250WYB stellt das Tesla H die ideale Behausung dar.
Im Gegensatz zu vielen anderen UCFF-Gehäusen, die dafür bisweilen noch eine Spur kleiner ausfallen, bietet das Tesla den großen Vorteil, gleich zwei 2,5-Zoll-Laufwerks-Slots zu bieten. Das heißt, der Nutzer kann jede Menge Multimedia-Storage in Form von SSDs und/oder HDDs einrichten und diese beispielsweise einmal direkt an den SATA-6G-Port seines NUC-Boards anschließen, während das zweite Drive per Adapter (optional erhältlich) mit dem mSATA-Anschluss verbunden werden kann.
Kann so winzig klein denn wirklich ein Computer sein? Das ist wohl die erste Frage, die man sich bei Intels NUC-Mainboards stellt. Und die geradlinige Antwort darauf lautet: ja, sogar mit bereits integrierter, leistungsstarker CPU. Es ist schließlich eine Sache, sein Display mit performanten Komponenten zu befeuern. Eine völlig andere dagegen, das Ganze auf einem winzigen Miniatur-System zu realisieren.
Für ebensolche Systeme wurde das Tesla-H-Gehäuse von Akasa (hier als OEM-Version ohne Brand-Logo) entwickelt, das sich entweder flach liegend oder direkt an VESA-Mounts des Monitors nutzen lässt. Speziell auf die besagten NUC-Boards zugeschnitten, ist es sehr raumsparend und vor allem flach konstruiert, bringt aber neben diesen rein praktischen Gesichtspunkten auch eine sehr edle Optik auf den Tisch oder hinter den Monitor:
Eine Front aus gebürstetem Aluminium macht das schwarze Akasa Tesla zu einem zurückhaltenden und dennoch totschicken Zeitgenossen, der sich somit auch als HTPC-Behausung in jede HiFi-Landschaft herrlich einordnet. Die Front wird lediglich von zwei USB-Ports, den obligatorischen Power- und Reset-Buttons sowie zwei Status-LEDs und Audio-Jack aufgebrochen.
Oberseite und Außenkanten sind nahezu vollständig mit Aluminium-Kühlrippen versehen, was seinen Sinn darin hat, dass das Gehäuse hier selbst den Kühler darstellt und vollkommen ohne Lüfter auskommt. Das heißt, das NUC-System arbeitet im Akasa Tesla völlig lautlos. Dafür kommen die CPU und PCH mit speziellen Kontaktflächen des Gehäuses in direkte Berührung.
Für ideale Wärmeübertragung werden Wärmleitpaste sowie zwei Wärmeleitpads mitgeliefert. Zudem befinden sich VESA-Mounting-Schrauben, Mainboard-Screws und Gummi-Standfüße im Lieferumfang. Über die Heatsink-Platten gelangt die Abwärme dann gleichmäßig in die Gehäusewände und wird über die Lamellen an die Umgebungsluft abgegeben - absolut lautlos!
Technische Details (Gehäuse):
Maße: 240 x 48 x 150 mm (B x H x T)
Material: Aluminium
Farbe: Schwarz
Formfaktor: UCFF (Intel NUC)
Lüfter insgesamt möglich: passiv
Laufwerksschächte:
2x 2,5 Zoll (intern)
Netzteil: extern
Kompatibilität (Mainboards):
Intel D34010WYB (Next Unit of Computing)
Intel D54250WYB (Next Unit of Computing)
Further links for

"Tesla H UCFF-Gehäuse (Intel NUC), OEM - schwarz"
Videos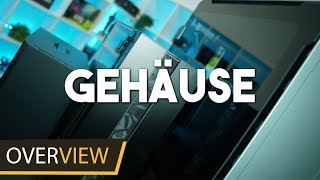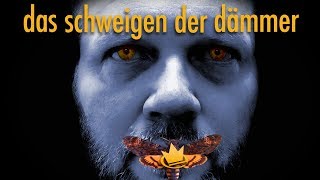 Technical Details
| | |
| --- | --- |
| Case type | Mini case, HTPC case, Aluminium case |
| max. Mainboardformfaktor | UCFF |
| Form factor | UCFF |
| Colour | black |
| Primary colour | black |
| Secondary colour | black |
| Width (exact) | 240 |
| Height (exact) | 48 |
| Depth (exact) | 150 |
| Width | 200 - 300 mm |
| Height | up to 100 mm |
| Depth | 100 - 200 mm |
| Material | aluminium |
| Side panel | closed |
| Front Door | Green |
| Position I/O | Front |
| USB 2.0 | 2x |
| USB 3.0 | 2x |
| Audio Out | |
| Audio In | |
| Cardreader | nein |
| Fan controller | no |
| LCD/TFT Display | nein |
| internal 2,5" | 2x |
| Hot-Swap | nein |
| HDD Isolation | No |
| Motherboard tray | no |
| Case cable management | no |
| PSU formfactor | extern |
| PSU position | Extern |
| Preinstalled fans | nein |
| Radiator Mounting | no |
| Filter | no |
| Dampening | no |
| Illumination | no |
| Remote control | nein |
| Schlauchdurchführung | nein |
| Serie | Akasa Tesla |
| Transport System | nein |