Alpenföhn


Ben Nevis Advanced RGB Black Edition - 130mm
Advanced Edition with 130mm PWM fans and 150 W TDP
Larging cooling contact area & additional heatpipe
For AMD- & Intel sockets
Available here in full black
Item number: CPAF-041
EAN: 4250280365696
MPN: 84000000152
Manufacturer: Alpenföhn
Product information -
Ben Nevis Advanced RGB Black Edition - 130mm
The
Ben Nevis Advanced
is a more powerful version of the normal Ben Nevis cooler in every respect - now in a new Black Edition and with chic RGB lighting. The heat exchanger has been extended with more fins and an additional heatpipe, which significantly improves the cooling performance. The larger and more powerful fan also reduces noise emissions.
The four 6 millimetre thick copper heatpipes are now in direct contact with the CPU, absorbing the heat directly from the processor and then transferring it directly to the countless aluminium fins. This process ensures superb cooling with conventional heat-conducting paste. The asymmetrical design allows all RAM slots to be fully loaded.
The pre-installed 130 mm fan, with PWM functionality, provides a strong air flow of 95,4 m³/h for a fast and efficient dissipation of waste hate. Despite its fast and efficient 150 Watt TDP cooling, the fan is astonishingly quiet due to its conical design and performs at a max volume of 25,8 dB(A) when spinning at a maximum of 1.500 RPM.
In addition to its excellent price/performance ratio, the Ben Nevis Advanced is also outstanding in terms of its enhanced compatibility. With the mounting system it offers simple and safe installation on the 2011(-v3), 2066, 775, 1150, 1151, 1155, 1156, AM4, AM3(+), AM2(+), FM1 and FM2(+) sockets.
As this CPU cooler is attached directly to the retention module of the motherboard without the need for a backplate screw connection, it is fully
compatible with the AMD Socket AM4
, which was created in 2017 for the AMD Ryzen desktop processors.
With the help of the Shock KILLER POLE the system is also better positioned to absorb sudden movements or while the CPU cooler is being shipped in the system. Furthermore the Shock KILLER POLE also offers more stability to prevent bending of the aluminium fins.
Technical Details:
Dimensions (with fan): 130 x 159 x 74 mm (W x H x D)
Weight (with fan): 630 g
Material: Copper (heatpipes), aluminium (fins, bottom plate)
Heatpipes: 4x Ø 6 mm
Fans: 130 mm PWM (8 - 25,8 dB(A), 500 - 1.500 RPM, max. 95,4 m³/h)
Cooling Performance: 150 W TDP
Connector: 4-Pin-PWM
Compatibility:
AMD: AM2, AM2+, AM3, AM3+, AM4, FM1, FM2, FM2+
Intel: 775, 1150, 1151, 1155, 1156, 2011, 2011-v3, 2066
Bundle: Thermal paste Fan brackets Installation instructions
Further links for

"Ben Nevis Advanced RGB Black Edition - 130mm"
Videos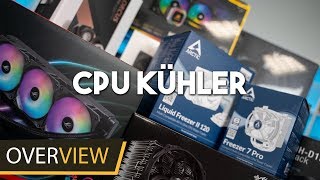 Technical Details
| | |
| --- | --- |
| CPU socket | 1150, 1151, 1155, 1156, 2011, 2011-V3, 2066, AM2, AM3, AM3+, AM4, FM1, FM2, FM2+ |
| CPU cooler type | Single Tower |
| Fan connector | 4 Pin (PWM) |
| CPU cooler width (accurate) | 130 mm |
| CPU cooler height (accurate) | 159 mm |
| CPU cooler depth (accurate) | 74 mm |
| CPU cooler width | 130 to 139 mm |
| CPU cooler height | 150 to 159 mm |
| CPU cooler depth | 70 to 79 mm |
| Material base plate | aluminium / copper |
| Material heat sink | anodized aluminium |
| Weight in g (exact) | 630 |
| Weight in g | 600 - 700 g |
| Max rpm (exact) | 1500 U/min |
| Min rpm (exact) | 500 U/min |
| Max noise level (exact) | 25,8 dB(A) |
| Min Noise Level (exact) | 8 dB(A) |
| Max air volume (exact) | 95,4 m³/h |
| Max rpm | 1500 - 1999 U/min |
| Min rpm | 500 - 749 U/min |
| Max noise level | 25 - 29 dB(A) |
| Min Noise Level | 5 - 9 dB(A) |
| Max air volume | 75 - 99 m³/h |
| No. of Heatpipes | 4 |
| Heatpipe diameter | 6 mm |
| CPU cooler fan(s) included | 1x 130 mm |
| Heat sink colour | black |
| Fan colour | black, white |
| Additional fan mounting | yes |
| Illumination | yes |
| Illumination colour | RGB (selectable) |
| LED Anschlüsse | RGB (4-Pin 5050 12VGRB) |
| Approved for | active air flow |