Alpenföhn


Matterhorn White Edition CPU Cooler Rev. C - 120mm
Alpenföhn Matterhorn as White Edition
White high-end cooler
Wing Boost 2 PWM fan
Item number: CPAF-029
EAN: 4250280303230
MPN: 84000000127
Manufacturer: Alpenföhn
Product information -
Matterhorn White Edition CPU Cooler Rev. C - 120mm
In the past, Alpenföhn expanded their product range at a rapid pace, releasing high-end CPU coolers like the Clockner, Brocken and Nordwand. Like other enduring classics from the manufacturer, the Matterhorn has been given a fresh update in the form of the new Black and White Editions.
The design of the Matterhorn White Edition is based on the award-winning design of the original model, but now it has been fully coated with a white surface. Weighing in at an impressive 774 grams without the fan, it is clearly designed to perform and impress in equal measure. However, mass alone is not the end of the matter, using materials smartly is of utmost importance. And the Alpenföhn engineers undoubtedly know a lot about this.
Six white copper heatpipes are embedded in a white copper base. Its minimally convex nickel-plated base plate ensures optimum heat transfer. The cooler also directs the air flow more precisely than ever before, this is partly due to the use of side seals, and this also increases the stability of the fins. The asymmetrical layering of the fins is a central feature of the Matterhorn design.
This design is the result of two contradictory requirements: Many and therefore a high density of fins fins offers great potential for dissipating heat effectively, unfortunately this density inherently obstructs airflow and this would result in higher fan speeds, increasing noise unacceptably. In order to increase performance without noisy fans, the blades on the air intake side are initially very far apart, meaning that the air flow only has to fight against every second fin in practice.
This design is ultimately realised in such a way that two tapered arrangements of fins fold into each other in a staggered manner, reducing air resistance once again. In addition to all the functionality, this elaborate layering is also aesthetically pleasing. The overall style is made even more elegant by the use of a white surface coating, which is applied to the entire heat sink.
As a fan, Alpenföhn includes a newest representative from the revised "Wing Boost 2" series, which impresses with its PWM connection and the new "S-Shape" blades. In addition, the White Edition of the Alpenföhn Matterhorn is compatible with all current motherboard sockets from AMD (AM2/AM2+, AM3/AM3+, FM1/FM2/FM2+) and Intel (775, 1150/1151/1155/1156, 1200, 1366, 2011, 2011-V3, 2066) and thanks to its stable back plate screw connection is easy and safe to install.
The Matterhorn White Edition comes with
accessories
that include the mounting material for all AMD and Intel sockets mentioned, a tube of high-performance permafrost heat-conducting paste from Alpenföhn, a 5-volt and a 7-volt voltage adapter for additional regulation of the fan speed and four fan clamps, so that a second fan can be mounted on the heat sink to increase the cooling capacity.
Technical Details:
Dimensions: 138 x 158 x 100 mm (W x H x D)
Material: nickel-plated copper (base plate), coated copper (heat pipes), coated aluminium (fins)
Color: White
Heatpipes: 6x Ø 6 mm
Weight: 940 g (with fan), 774 g (without fan)
Fan: 1x 120 mm Wing Boost 2 (18.2 dB(A), 500 - 1,500 rpm, 106 m³/h)
Connections: 4-pin PWM
Compatibility:
Intel 775, 1150, 1151, 1155, 1156, 1200, 1366, 2011, 2011-V3, 2066
AMD AM2, AM2+, AM3, AM3+, FM1, FM2, FM2+
Further links for

"Matterhorn White Edition CPU Cooler Rev. C - 120mm"
Videos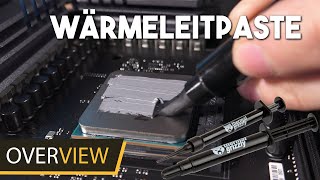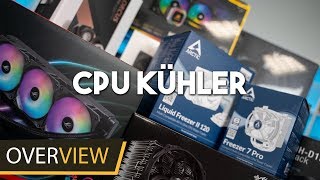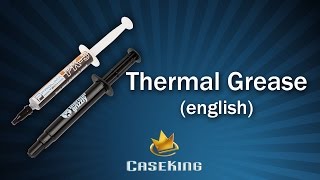 Technical Details
| | |
| --- | --- |
| CPU socket | 1150, 1151, 1155, 1156, 1366, 2011, 2011-V3, 2066, 775, AM2, AM3, AM3+, FM1, FM2, FM2+ |
| CPU cooler type | Single Tower |
| Fan connector | 4 Pin (PWM) |
| CPU cooler width (accurate) | 138 mm |
| CPU cooler height (accurate) | 158 mm |
| CPU cooler depth (accurate) | 100 mm |
| CPU cooler width | 130 to 139 mm |
| CPU cooler height | 150 to 159 mm |
| CPU cooler depth | 100 to 109 mm |
| Material base plate | nickel-plated copper |
| Material heat sink | aluminium |
| Weight in g (exact) | 774 |
| Weight in g | 900 - 1000 g |
| Max rpm (exact) | 1500 U/min |
| Min rpm (exact) | 500 U/min |
| Max noise level (exact) | 18,2 dB(A) |
| Max air volume (exact) | 106 m³/h |
| Max rpm | 1500 - 1999 U/min |
| Min rpm | 500 - 749 U/min |
| Max noise level | 15 - 19 dB(A) |
| Max air volume | 100 - 124 m³/h |
| No. of Heatpipes | 6 |
| Heatpipe diameter | 6 mm |
| CPU cooler fan(s) included | 1x 120 mm |
| Heat sink colour | white |
| Fan colour | white |
| Additional fan mounting | yes |
| Illumination | no |
| Approved for | active air flow |