AMD


A12-9800E 3,1 GHz (Bristol Ridge), Radeon R7, Sockel AM4 - boxed
Quad-core APU with Excavator modules
3,1 GHz Base- and 3,8 GHz Boost Clock
Integrated AMD Radeon R7 GPU
AMD FreeSync + DirectX12 + Vulkan + Eyefinity
35 Watt TDP & unlocked multiplier
For AM4 platform & DDR4 memory modules
Boxed version with CPU cooler
Item number: HPAM-133
EAN: 0730143308564
MPN: AD9800AHABBOX
Manufacturer: AMD
Product information -
A12-9800E 3,1 GHz (Bristol Ridge), Radeon R7, Sockel AM4 - boxed
The American chip manufacturer, AMD, is in the unique position of being capable of providing powerful processors, cutting-edge chipsets and the newest GPUs, and combining them altogether to forge a single product. This efficient fusion of CPU and GPU goes by the designation of an
Accelerated Processing Unit
(APU) and comes with unique benefits in the form of the direct connections existing between individual components. The
AMD A12-9800E quad-core
stands at the forefront of the
Bristol Ridge
generation of APUs that entered into the desktop market in the summer of 2017, and the processor relies on a heavily-modified Excavator module as well as a powerful GPU along with Graphics Core Next v3 architecture.
The AMD A12-9800E 3,1 GHz 4-Core Processor at a Glance:
4 Cores (2 Excavator modules) with a TDP of just 35 Watts
Base clock of 3,1 GHz & 3,8 GHz Turbo + 2 MB L2 Cache
Unlocked multiplier for manual overclocking (unlocked CPU)
X86-64 (64-Bit processor AMD64) & AMD-V virtualisation
Integrated AMD Radeon R7 GPU with GCN v3 architecture
GPU Features: AMD FreeSync, DirectX 12, Vulkan & Eyefinity
28 Nanometer transistors (Diffused in Germany)
AVX2 instruction set extensions for complex vector calculations
AES for reliable data encryption
Modern AM4 platform with extensive features
Supports energy-efficient DDR4-RAM (Dual-Channel)
Boxed AMD CPU cooler in bundle!
The chip utilises the 28 nm manufacturing process and operates at a high base clock of 3.100 MHz and increases the clock frequency of individual cores according to the workload
up to 3.800 MHz
via Turbo Core 3.0. Thanks to an unlocked multiplier the APU also offers uncomplicated overclocking possibilities, although this does invalidate the manufacturer's guarantee. Furthermore the chip is packed with a multitude of modern features, including AES encryption, AMD-V virtualisation technology along with SSE and AVX2 instruction set extensions.
Integrated AMD Radeon R7 GPU with GCN V3 Architecture
The role of the GPU falls to an integrated R7-series chip equipped with
512 Shader Cores and a core frequency of 900 MHz
. The graphical component of the APU amounts to almost half of the total die surface and has gained a notable boost in performance in comparison to its predecessors. The improved performance of the R7 GPU is due in no small part to the significantly faster DDR4-RAM used on the AMD Socket AM4 platform. The underlying chip architecture is named Graphics Core Next (GCN) and is to be found in dedicated R- and RX-series Radeon graphics cards as well as in the newest generation of games consoles such as the Xbox One and PlayStation 4.
In total this hybrid chip offers powerful performance for modest gaming requirements - and without the need for a dedicated graphics card! With a
TDP of just 35 Watts
the APU makes multimedia and entry-level gaming PCs in the smallest formats possible. It is also designed from the ground up for use in Mini-ITX or cube cases. Further highlights include support for driving multiple monitors as well as Eyefinity, Ultra HD resolutions (4K) or AMD's FreeSync and TrueAudio as well as low-level APIs like Mantle, Vulkan and DirectX12. The integrated Universal Video Decoder (UVD) and the Video Code Engine (VCE) also enable the fluid playback of all manner of HD multimedia formats, without needing to offload the work to the CPU.
Cutting-Edge AM4 Platform with Deluxe Features
Motherboards equipped with

Socket AM4

offer the newest in connectivity options and serve as the platform for AMD Ryzen CPUs as well as AMD Raven Ridge and AMD Bristol Ridge APUs. The Bristol Ridge APU comes with two SATA 6G data channels for traditional SATA SSDs as well as two dedicated PCI-Express 3.0 lanes for connecting modern PCI-Express SSDs with the M.2 or U.2 format while also supporting the NVM-Express (NVMe) protocol that was developed especially for said formats.

A further 8 PCIe 3.0 lines deliver more than enough bandwidth for alternative game graphics cards or other expansion cards. Additional data ports and PCIe lanes for further data storage devices, add-on cards and peripherals are available depending on the chipset and motherboard in question. Even brand new external device ports such as USB 3.1 Gen 2 with the Type-A and/or Type-C connectors and high transfer speeds of up to 10 Gbit/s are available on the AM4 platform. The integrated memory controller of CPUs using the AM4 platform also supports fast and energy-efficient

DDR4-RAM

in Dual-Channel mode.

Note: This is a boxed version that

includes an AMD CPU cooler.

AMD Bristol Ridge or Raven Ridge APUs require an AM4 motherboard.
Technical Details:
Type:
AMD A12-9800E
Excavator/Bristol Ridge
Manufacturing Process: 28 nm
CPU Cores: 4 (2 Excavator Module)
CPU Frequency:
Base Clock: 3,1 GHz
Boost Clock (max.): 3,8 GHz
Level 2 Cache: 2 MB
Integrated GPU:
GPU Type: AMD Radeon R7
Architecture: Graphics Core Next V3
GPU Frequency: 900 MHz
Shader Units: 512
GPU Features: AMD FreeSync, DirectX 12_0, OpenGL 4.5, Vulkan 1.0, OpenCL 2.0, Eyefinity 2.0
Memory:
Memory Controller: intern
Memory Channels: 2
Memory Standard: DDR4 (up to 2.400 MHz)
TDP: 35 Watts
Socket Compatibility: AM4
Special Features & Instruction Set Extensions:
Integrated: Powerful Radeon GPU
Extremely efficient: mere 35 Watt TDP
X86-64 (64-Bit AMD64 CPU)
Additional CPU Features: SSE4a, SSE4.1, SSE4.2, Cool'n'Quiet
NX-Bit (virus protection)
AVX2 Instruction Set Extensions (Advanced Vector Extensions)
AES Encryption (Advanced Encryption Standards)
AMD-V (Compute Virtualisation)
Turbo Core 3.0: Automatic frequency increase
Unlocked Multiplier: Simple overclocking

Further links for

"A12-9800E 3,1 GHz (Bristol Ridge), Radeon R7, Sockel AM4 - boxed"
Videos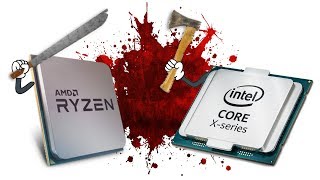 Technical Details
| | |
| --- | --- |
| CPU series | AMD A12 |
| CPU architecture | AMD Bristol Ridge |
| CPU socket | AM4 |
| Cores | 4 |
| Threads | 4 |
| Hyper- / Multithreading | no |
| Open multiplier | no |
| Memory type | DDR4 |
| Memory controller | Dual Channel |
| TDP | 35 Watt |
| Graphics chip | AMD Radeon R7 |
| CPU cooler | Boxed cooler included |
| Packaging | boxed / retail |