AMD


Athlon 200GE, 3,2 GHz (Raven Ridge) Socket AM4 - boxed
Dual-core APU from AMD's "Zen+" series with 4 threads
Athlon with 3,2 GHz base clock
cool and quiet thanks to 35 Watt TDP
integrated Radeon Vega 3 GPU with 3 CUs and 192 Shaders
Boxed version with AMD "Near Silent"-CPU cooler
Item number: HPAM-154
EAN: 0730143309325
MPN: YD200GC6FBBOX
Manufacturer: AMD
Product information -
Athlon 200GE, 3,2 GHz (Raven Ridge) Socket AM4 - boxed
The Perfect Enty Level APU? There's Only One: Athlon!

The legendary Athlon-series of processors entered the marketplace with a bang almost 20 years ago and experienced one success after another for many years thereafter. These AMD Athlon CPUs originally debuted in the year 2000 with a screaming fast clockspeed of 1,0 Gigahertz (1.000 Megahertz) . Nowadays the traditional Athlon brand name is no longer used for the high-end series of chips produced by AMD, instead they are using for efficient yet powerful entry-level APUs like the AMD Athlon 200GE.
APUs (Accelerated Processing Units) are processor that offer markedly more powerful integrated graphics processing units in comparison to their peers. This design, originally designated AMD Fusion arose out of the desire to create high-quality low budget gaming systems and compact multimedia PCs. The AMD Athlon 200GE is built on the "Raven Ridge" platform and uses "Zen+" architecture, the same kind which is employed in APUs and CPUs from the AMD Ryzen 2000 series. "Raven Ridge" combines a processor that includes a Vega-based GPU to make for a formidable piece of high-performance silicon.
The AMD Athlon 200GE 3,2 GHz 2-Core Processor at a Glance:
Dual-core "Zen+" cores clocked at 3,2 GHz CPU (base clock)
4 Threads thanks to Simultaneous Multithreading (SMT)
Cool and quiet: 35 Watt Thermal Design Power (TDP)
Integrated Radeon Vega 3 GPU with 3 CUs/192 Shaders
H.265/HEVC + VP9 hardware video decoding
Large unified cache memory: 1 MB L2 & 4 MB L3
Advanced, highly-efficient 14+ Nanometer FinFET transistors
AVX2 instruction set extensions for vector calculations
Two AES units for reliable data encryption
Modern AM4-platform with DDR4-RAM (Dual-Channel)
IncludesAMD "Near silent"-CPU coolers!
---
AMD Athlon APU with "Zen+" Processors for Socket AM4
The AMD Athlon 200GE is an entry-level processor from the "Raven Ridge"-generation with two physical CPU cores which, thanks to Simultaneous Multithreading (SMT), are each capable of processing two threads at the same time, meaning that the number of cores available is effectively doubled to a total of four. The dual-core processor operates at a base clock of 3,2 GHz per core and the silicon is manufactured using the advanced 14 Plus nm FinFET process using stapled transistors (also known as 3D transistors).

The drastic reduction in size creates additional space on the processor die, thereby allowing the integration of a total of 1 MB Level 2 Cache (2x 512 KB) and 4 MB Level 3 Cache along with a powerful Radeon Vega 3 GPU with 192 Shaders in 3 Compute Units (CUs). In terms of socket, this uses the modern AM4 format just like Ryzen CPUs, meaning that both Ryzen/Athlon APUs can be used on the same motherboard.
---
AMD Radeon Vega - Advanced Graphics Chips for the Desktop
The unique feature of APUs from the "Raven Ridge" series is the
integrated graphics unit
which is based on the Vega architecture. This has resulted in a fusion of the 2017-era CPUs with their "Zen+" architecture with the Vega architecture of the same year to forge an efficient yet extremely powerful APU. Apart from a multitude of optimisations compared to older AMD graphics chips, Vega also introduced several more features, including: a
High Bandwidth Cache Controller
(HBCC),
Rapid Packed Math
(RPM),
Next-Gen Compute Units
(NCU), a
New Programmable Geometry Pipeline
and an
Enhanced Pixel Engine
.
The
AMD Athlon 200GE APU
is equipped with a
Radeon Vega 3 GPU
. Here the graphics chip includes three Compute Units with a total of 192 Shaders. The GPU base clock sits at 1.000 MHz. The Athlon APU supports fast DDR4-RAM at a clock speed of up to 2.933 MHz and the integrated GPU particularly benefits from the speed increase. The combination of "Zen+" CPU architecture and a "Vega" GPU results in a surprisingly low Thermal Design Power (TDP) of just
35 Watts
.
Notes:
This concerns a boxed version
which includes AMD's "Near Silent" CPU cooler.
Using an AMD Athlon 200GE APU requires an AM4 motherboard.
Achtung:
To use a Socket AM4 APU from the Athlon series, it may be necessary to carry out a UEFI/BIOS update depending on the UEFI/BIOS version that is shipped with your motherboard to support the CPU/APU in question.
Technical Details:
Type:
AMD Athlon 200GE
Raven Ridge
Manufacturing process: 14+ nm FinFET (14LPP)
CPU cores: 2 / 4 (physical / virtual)
CPU frequency:
Base clock: 3,2 GHz
Level 2 Cache: 1 MB
Level 3 Cache: 4 MB
Integrated GPU:
Radeon Vega 3 GPU
GPU frequency: 1.000 MHz
Shader Units: 192
Memory:
Memory Controller: intern
Memory Channels: 2
TDP: 35 Watt
Socket compatibility: AM4
Instruction Set Extensions:
X86-64 (64-Bit AMD64 processor)
AMD-V (Compute Virtualisation)
VT-Vi (I/O MMU Virtualisation)
2x AES Units (Encryption)
AVX & AVX2 (Advanced Vector Extensions)
NX-Bit (virus protection) & EVP (expanded virus protection)
Features:
Includes AMD "Near Silent"-CPU cooler in bundle
Further links for

"Athlon 200GE, 3,2 GHz (Raven Ridge) Socket AM4 - boxed"
Videos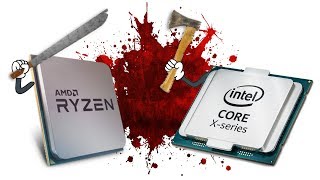 Technical Details
| | |
| --- | --- |
| CPU series | AMD Athlon |
| CPU architecture | AMD Raven Ridge |
| CPU socket | AM4 |
| Cores | 2 |
| Threads | 4 |
| Hyper- / Multithreading | yes |
| Open multiplier | no |
| Memory type | DDR4 |
| Memory controller | Dual Channel |
| TDP | 35 Watt |
| Graphics chip | AMD Radeon Vega |
| CPU cooler | Boxed cooler included |
| Packaging | boxed / retail |