AMD


Athlon 240GE, 3,5 GHz (Raven Ridge) Sockel AM4 - boxed
Zweikern-APU aus der AMD "Zen+"-Familie mit 4 Threads
Athlon mit 3,5 GHz Basistakt (OC ab AGESA 1006 möglich)
kühl und leise dank 35 Watt TDP
integrierte Radeon Vega 3-GPU mit 3 CUs & 192 Shadern
Boxed-Version mit AMD "Near Silent"-CPU-Kühler
Item number: HPAM-157
EAN: 0730143309493
MPN: YD240GC6FBBOX
Manufacturer: AMD
Product information -
Athlon 240GE, 3,5 GHz (Raven Ridge) Sockel AM4 - boxed
50 Jahre AMD: Tom Clancy's The Division 2 Gold Edition & World War Z gratis zum Jubiläum!
Am 1. Mai 1969 wurde AMD gegründet und anlässlich des 50-jährigen Bestehens des Chipherstellers gibt es bei Caseking innerhalb des Aktionszeitraumes World War Z samt exklusivem Waffen-Skin und Tom Clancy's The Division 2 in der Gold Edition GRATIS zu ausgewählten AMD-Produkten dazu.
Hinweise:
Wir versenden den Voucher-Code für die AMD Rewards-Webseite innerhalb von 14 Tagen nach Warenerhalt per E-Mail. Es handelt sich um Spiele für den Epic Games Store bzw. Ubisofts Uplay-Plattform. Die Aktivierung erfolgt über AMDs Product Verification Tool (PVT), das die Spiele direkt mit dem jeweiligen Plattform-Account verknüpft. Nur Endkunden erhalten kostenlose Beigaben. Nicht qualifizierte Produkte sind nicht zum Bezug kostenloser Beigaben berechtigt.
---
Perfekte Einstiegslösung? Die Antwort lautet: Athlon!

Die legendären Athlon-Prozessoren haben AMD aufgrund ihrer exzellenten Leistung samt attraktiver Preisgestaltung vor fast 20 Jahren endgültig zum Durchbruch verholfen und jahrelang erfolgreich den Markt dominiert. Es waren diese AMD Athlon-CPUs, die im Jahr 2000 erstmals die Schallmauer von 1,0 Gigahertz (1.000 Megahertz) Taktfrequenz durchbrechen konnten. Heutzutage bedient der ehrwürdige Markenname zwar keine High-End-Chips mehr, schmückt dafür jedoch fortschrittliche Einsteiger-APUs wie den AMD Athlon 240GE.
APUs (Accelerated Processing Unit) sind Prozessoren mit einer besonders leistungsfähigen integrierten Grafikeinheit. Das ursprünglich unter dem Markennamen AMD Fusion entstandene Prozessorkonzept eignet sich hervorragend für Low-Budget-Gaming-Systeme und kompakte Multimedia-PCs. Die dem AMD Athlon 240GE zugrunde liegende Raven-Ridge-Plattform setzt auf Prozessorkerne der "Zen+"-Architektur, die auch in den APUs und CPUs der AMD Ryzen 2000-Serie zum Einsatz kommt. "Raven Ridge" kombiniert einen Prozessor mit einer Grafikeinheit auf Basis der "Vega"-Architektur zu einem imposanten Gesamtpaket.
Der AMD Athlon 240GE 3,5 GHz 2-Kern-Prozessor im Überblick:
2 "Zen+"-Kerne mit 3,5 GHz CPU-Basistakt
Overclocking möglich ab AGESA 1006 (unlocked)
4 Threads dank Simultaneous Multithreading (SMT)
Kühl und leise: Nur 35 Watt Thermal Design Power (TDP)
Integrierte Radeon Vega 3-GPU mit 3 CUs/192 Shadern
H.265/HEVC + VP9 Hardware-Video-Decoding
Großer einheitlicher Cache-Speicher: 1 MB L2 & 4 MB L3
Hocheffiziente 14+-Nanometer-FinFET-Transistoren
AVX2-Befehlssatzerweiterung für Vektorberechnungen
Zwei AES-Einheiten für zuverlässige Datenverschlüsselung
Moderne AM4-Plattform mit DDR4-RAM (Dual-Channel)
Inklusive AMD "Near Silent"-CPU-Kühler!
---
AMD Athlon-APU mit "Zen+"-Prozessorkernen für Sockel AM4
Der AMD Athlon 240GE ist ein Entry-Level-Prozessor aus der Raven-Ridge-Generation mit zwei physischen CPU-Kernen, die dank Simultaneous Multithreading (SMT) je zwei Threads gleichzeitig verarbeiten können, sodass sich die Anzahl der Rechenkerne mit den beiden zusätzlichen virtuellen Kernen effektiv auf vier verdoppelt. Der Zweikern-Prozessor arbeitet mit einem Basistakt von 3,5 GHz pro Core und das Silizium wird im fortschrittlichen 14-Plus-nm-FinFET-Herstellungsverfahren mit gestapelten Transistoren (auch genannt 3D-Transistoren) lithographiert.

Update Dezember 2018: Manuelles Übertakten des AMD Athlon 240GE ist inoffiziell auf vielen AM4-Mainboards unabhängig vom verbauten Chipsatz nach einem BIOS/UEFI-Update möglich, das den AGESA-Microcode auf Version 1006 aktualisiert. Dabei wird die CPU unlocked und der Multiplikator kann frei geändert werden.

Der durch die stark reduzierten Strukturgrößen gewonnene Platz auf dem Prozessor-Die ermöglicht die Integration von insgesamt 1 MB Level-2-Cache (2x 512 KB) und 4 MB Level-3-Cache sowie der leistungsstarken Radeon Vega 3-GPU mit 192 Shadern in 3 Compute Units (CUs). Als Motherboard-Sockel wird wie bei den Ryzen-APUs/CPUs das moderne AM4-Format genutzt, sodass Ryzen-CPUs und Ryzen/Athlon-APUs auf denselben Mainboards verwendet werden können.
---
AMD Radeon Vega - Hocheffiziente Grafikchips für den Desktop
Das Besondere an den APUs der "Raven Ridge"-Serie ist die
integrierte Grafikeinheit
basierend auf der Vega-Architektur. Dadurch fusionieren die 2017 eingeführten CPUs mit "Zen+"-Architektur und die im gleichen Jahr eingeführten Grafikchips mit Vega-Architektur zu einer effizienten sowie leistungsstarken APU. Neben vielen Optimierungen gegenüber älterer AMD-Grafikchips wurden mit Vega vier neue Features eingeführt: ein
High Bandwidth Cache Controller
(HBCC),
Rapid Packed Math
(RPM) der
Next-Gen Compute Units
(NCU), eine
New Programmable Geometry Pipeline
sowie eine
Enhanced Pixel Engine
.
Die
AMD Athlon 240GE APU
ist mit der
Radeon Vega 3-GPU
bestückt. In dieser Ausbaustufe stehen dem Grafikchip drei Compute-Units mit insgesamt 192 Shadern zur Verfügung. Der GPU-Basistakt liegt bei 1.000 MHz. Die Athlon-APU unterstützt schnellen DDR4-RAM mit einer Taktung von 2.666 MHz (nicht veränderbar) und vor allem die integrierte GPU profitiert hiervon deutlich. Die Kombination aus "Zen+"-CPU-Architektur und "Vega"-GPU weiß zudem mit einer geringen Thermal Design Power (TDP) von
nur 35 Watt
zu überzeugen.
Hinweise:
Es handelt sich hier um eine Boxed-Version
inklusive AMD "Near Silent"-CPU-Kühler.
Zur Verwendung einer AMD Athlon 240GE-APU wird zwingend ein AM4-Mainboard benötigt.
Achtung:
Zum Betrieb einer Sockel-AM4-APU der Athlon-Serie kann es notwendig sein, ein UEFI/BIOS-Update durchführen zu müssen, wozu ggf. eine vom verwendeten Motherboard je nach UEFI/BIOS-Version im Auslieferungszustand unterstützte CPU/APU verwendet werden muss.
Technische Details:
Typ:
AMD Athlon 240GE
Raven Ridge
Fertigung: 14+ nm FinFET (14LPP)
CPU-Kerne: 2 / 4 (physisch / virtuell)
CPU-Takt:
Basistakt: 3,5 GHz
Level-2-Cache: 1 MB
Level-3-Cache: 4 MB
Integrierte Grafikeinheit:
Radeon Vega 3-GPU
GPU-Takt: 1.000 MHz
Shader-Einheiten: 192
Arbeitsspeicher:
Speicher-Controller: intern
Speichertakt: 2.667 MHz (fest)
Speicherkanäle: 2
TDP: 35 Watt
Sockel-Kompatibilität: AM4
Befehlssatzerweiterungen:
X86-64 (64-Bit-Prozessor AMD64)
AMD-V (Compute Virtualisierung)
VT-Vi (I/O MMU Virtualisierung)
2x AES-Einheiten (Verschlüsselung)
AVX & AVX2 (Advanced Vector Extensions)
NX-Bit (Virenschutz) & EVP (erweiterter Virenschutz)
Besonderheiten:
Overclocking via freiem Multiplikator ab AGESA-Version 1006 (ggf. BIOS/UEFI-Update nötig)
AMD "Near Silent"-CPU-Kühler im Lieferumfang
Further links for

"Athlon 240GE, 3,5 GHz (Raven Ridge) Sockel AM4 - boxed"
Videos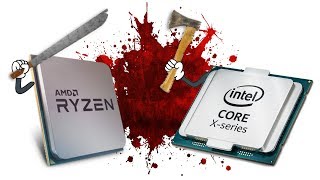 Technical Details
| | |
| --- | --- |
| CPU series | AMD Athlon |
| CPU architecture | AMD Raven Ridge |
| CPU socket | AM4 |
| Cores | 2 |
| Threads | 4 |
| Hyper- / Multithreading | yes |
| Open multiplier | no |
| Memory type | DDR4 |
| Memory controller | Dual Channel |
| TDP | 35 Watt |
| Graphics chip | Radeon Vega |
| CPU cooler | Boxed cooler included |
| Packaging | boxed / retail |