AMD


FX-8350, 8 Core, 4,0 GHz (Piledriver) Sockel AM3+ - boxed mit Wraith-Kühler
Sehr schnelle Vishera-FX-CPU (Piledriver) mit 8 Kernen
4,0 GHz Standardtakt (4,2 GHz Turbo) und 125 Watt TDP
Item number: HPAM-162
EAN: 0730143307659
MPN: FD8350FRHKHBX
Manufacturer: AMD
Product information -
FX-8350, 8 Core, 4,0 GHz (Piledriver) Sockel AM3+ - boxed mit Wraith-Kühler
50 Jahre AMD: Tom Clancy's The Division 2 Gold Edition & World War Z gratis zum Jubiläum!
Am 1. Mai 1969 wurde AMD gegründet und anlässlich des 50-jährigen Bestehens des Chipherstellers gibt es bei Caseking innerhalb des Aktionszeitraumes World War Z samt exklusivem Waffen-Skin und Tom Clancy's The Division 2 in der Gold Edition GRATIS zu ausgewählten AMD-Produkten dazu.
Hinweise:
Wir versenden den Voucher-Code für die AMD Rewards-Webseite innerhalb von 14 Tagen nach Warenerhalt per E-Mail. Es handelt sich um Spiele für den Epic Games Store bzw. Ubisofts Uplay-Plattform. Die Aktivierung erfolgt über AMDs Product Verification Tool (PVT), das die Spiele direkt mit dem jeweiligen Plattform-Account verknüpft. Nur Endkunden erhalten kostenlose Beigaben. Nicht qualifizierte Produkte sind nicht zum Bezug kostenloser Beigaben berechtigt.
---
Auf den Bagger folgt der Bohrer!
Erneut bringt AMD mit den Prozessoren der zweiten modernen FX-Generation schweres Gerät an den Start, um die Konkurrenz alt aussehen zu lassen. Die Bulldozer-Architektur der Zambezi-CPUs wurde überarbeitet, nennt sich nun Piledriver und kommt bei den Desktop-Prozessoren namens Vishera zum Einsatz.
Die in 32 nm gefertigten Rechenherzen werden in den bereits bekannten AMD-Sockel AM3+ eingesetzt, somit führt der Chiphersteller die schöne Tradition hoher Kompatibilität über mehrere CPU-Generationen hinweg fort. Zusammen mit dem sehr moderaten Anschaffungspreis der Visheras wird die Piledriver-Architektur zu einer sehr erschwinglichen Angelegenheit.
Und für sein Geld bekommt der Käufer jede Menge Rechen-Power! Diese liegt bei gleichem Takt - aufgrund der Überarbeitungen - zwischen 7 und 8 Prozent über dem Bulldozer-Niveau. Der hier angebotene FX-8350 verfügt über vier Piledriver-Module, aus denen acht Integer-Kerne ihre Kraft schöpfen, wobei 8 MB L3-Cache zur Verfügung stehen.
Der Takt des FX-8350 liegt bereits in der Grundstufe bei enormen 4.000 MHz und steigt bei starker Belastung einzelner Kerne per Turbo Core 3.0 bis auf 4.200 MHz an. Das integrierte Dual-Channel-Interface ünterstützt DDR3-Speicher offiziell bis 1.866 MHz. Damit sind geschwindigkeitsverwöhnte User auch auf die anspruchsvollsten Spiele und Anwendungen bestens vorbereitet.
Bei dieser Boxed-Version des Prozessors gehört ein passender CPU-Kühler von AMD zum Lieferumfang.
Hinweise:
Ob auch AM3-Mainboards die FX-Prozessoren unterstützen, hängt vom jeweiligen Modell und Hersteller ab. Daher muss die Kompatibilität vor dem Kauf geprüft werden. In der Regel wird die Unterstützung mit einem BIOS-Update des Mainboard-Herstellers sichergestellt.
Der Betrieb außerhalb der herstellerseitigen Spezifikationen geschieht auf eigenes Risiko und geht mit einem Verlust der Herstellergarantie einher.
Technische Details:
Typ: AMD FX-8350
Piledriver/Vishera
Fertigung: 32 nm
Kerne: 8 (4 Piledriver-Module)
Takt: 4,0 GHz
Turbo-Takt (max.): 4,2 GHz
Level-2-Cache: 8 MB
Level-3-Cache: 8 MB
Speicher-Controller: intern
Speicher-Kanäle: 2
Speicher-Standard: DDR3 (bis 1.866 MHz)
TDP: 125 Watt
Sockel-Kompatibilität: AM3+
Besonderheiten:
8 Kerne: gute Desktop-Performance
8 Megabyte L3-Cache
Freier Multiplikator: einfache Übertaktung
Dual-Channel-Interface
Unterstützung für DDR3-1866
Turbo Core 3.0: automatische Taktsteigerung
Further links for

"FX-8350, 8 Core, 4,0 GHz (Piledriver) Sockel AM3+ - boxed mit Wraith-Kühler"
Videos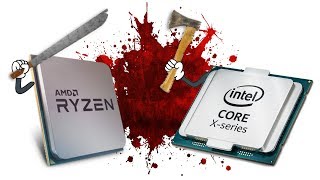 Technical Details
| | |
| --- | --- |
| CPU series | AMD FX, AMD FX-8XXX |
| CPU architecture | AMD Piledriver |
| CPU socket | AM3+ |
| Cores | 8 |
| Threads | 8 |
| Hyper- / Multithreading | no |
| Open multiplier | no |
| Memory type | DDR3 |
| Memory controller | Dual Channel |
| TDP | 125 Watt |
| CPU cooler | Boxed cooler included |
| Packaging | boxed / retail |