AMD


Ryzen 3 2200G 3,5 GHz (Raven Ridge) Socket AM4 - boxed
Four-core APU from AMD's "Zen" family
3,5 GHz Base- and 3,7 GHz Boost Clock
Automatic XFR overclocking
65 Watt TDP & unlocked multiplier
Integrated Vega 8 GPU with 8 CUs and 512 Shaders
Boxed version with AMD Wraith CPU cooler
Item number: HPAM-144
EAN: 0730143309110
MPN: YD2200C5FBBOX
Manufacturer: AMD
Product information -
Ryzen 3 2200G 3,5 GHz (Raven Ridge) Socket AM4 - boxed
Zen meets Vega

"Raven Ridge" is the codename AMD has bestowed on their "Zen+"-architecture based APUs from the Ryzen 2000 series. APUs (Accelerated Processing Unit) are processors with significantly greater graphics processing power. The processor concept was developed under the AMD Fusion brand name and was was originally designed for use in netbooks, fortunately for consumers however desktop APUs also happen to be ideal for low-budget gaming systems and compact multimedia PCs.
"Raven Ridge" combines a Ryzen processor with a GPU based on the "Vega" architecture to make for an impressively powerful piece of kit. In terms of the socket used, in this instance AMD has opted to retain the AM4 format as used for standard Ryzen CPUs to enable them to be used on the same motherboards. When compared to earlier APUs, "Raven Ridge" optimisations in the areas of performance, efficiency as well as heat all combine to make it highly competitive in the arena of products with integrated GPUs.
The AMD Ryzen 3 2200G 3,7 GHz 4-Core Processor at a Glance:
4 "Zen" cores with a mere 65 Watt Thermal Design Power (TDP)
Very high single- and multi-threaded performance
Integrated Vega 8 GPU with 8 CUs/512 Shaders
GPU base clock of 1.100 MHz
CPU base clock of 3,5 GHz & 3,7 GHz Turbo with Precision Boost
With automatic overclocking thanks to XFR
Unlocked multiplier for manual overclocking (unlocked CPU)
Large unified cache memory: 2 MB L2 & 4 MB L3
High efficiency, non-planar 14+ Nanometer FinFET transistors
AVX2 instruction set extensions for complex vector calculations
Two AES units for fast, reliable data encryption
Modern AM4 platform with extensive range of features
Supports energy efficient DDR4 RAM (Dual-Channel) up to 2.933 MHz
Includes AMD Wraith Stealth CPU cooler!
---
AMD Zen - Scalable Architecture Precision Boost Technology and Extended Frequency Range (XFR)
The AMD Ryzen 3 2200G is a "Raven Ridge"-generation processor with four physical cores. This four core processor operates at a frequency of 3,5 GHz per core which, thanks to Precision Boost, is capable of adjusting in real-time in accordance with the workload. While remaining within TDP the changes are made in 25 MHz increments at up to 3,7 GHz.

The silicon is created using the advanced 14+ nm FinFET manufacturing process with stacked transistors (also called 3D transistors). The drastic reduction in scale frees up more space on the processor die, and this enables the integration of a total of 2 MB Level 2 Cache and 4 MB Level 3 Cache in addition to the powerful Vega 8 GPU with 512 Shaders in 8 Compute Units (CUs).


The AMD Ryzen 3 2200G is equipped with automatic Extended Frequency Range (XFR) overclocking that raises the maximum boost clock of the processor as long as the CPU remains within thermal limits and sufficient cooling is provided. As soon as the integrated CPU sensors detect additional cooling overhead, the Ryzen CPU adjusts its clock frequencies independently in accordance with the respective cooling solution provided. The AMD Ryzen APU also comes with an unlocked multiplier for manual overclocking.
---
AMD Vega - Hocheffiziente Grafikchips für den Desktop
The unique feature offered by the "Raven Ridge" series of APUs is the integrated Vega-based GPU architecture. This is possible thanks to the fusion of 2017's "Zen+"-based processors with GPUs based on Vega architecture to create an efficient as well as powerful APU. In addition to many optimisations compared to older AMD GPUs, Vega was introduced with four new features: a

High Bandwidth Cache Controller

(HBCC),

Rapid Packed Math

(RPM) the

Next-Gen Compute Units

(NCU), a

New Programmable Geometry Pipeline

as well as an

Enhanced Pixel Engine

.

The

AMD Ryzen 3 2200G APU

is equipped with the Vega 8 GPU. In this version the GPU comes with eight Compute Units and a total of 512 Shaders. The GPU Base Clock is set at 1.100 MHz. The Ryzen APU supports fast DDR4-RAM up to 2.933 MHz and the integrated GPU in particular benefits from this design decision. The combination of "Zen"-CPU architecture and "Vega" GPU architecture also results in a low Thermal Design Power (TDP) of just 65 Watts.

Note: This is the boxed version

including an AMD Wraith Stealth CPU cooler.

The use of an AMD Ryzen APU requires an AM4 motherboard. Attention

: Motherboards with X370, B350 and A320 chipsets may require a BIOS update for the use of a 2000- series Ryzen CPU/APU. This BIOS update may itself require an original Ryzen 1000- series processor in order to carry it out successfully. Compatible motherboards with earlier BIOS versions may otherwise not work with a Ryzen 2000 CPU/APU.

Factory compatible motherboards can be identified by a sticker bearing the inscription "AMD Ryzen Desktop 2000 Ready". Due to mixed stock supplied, we cannot guarantee that an AM4 motherboard is factory compatible with the Ryzen APUs.
Technical Details:
Typ:
AMD Ryzen 3 2200G
Raven Ridge
Manufacturing Process: 14+ nm FinFET
CPU Cores: 4 (physical)
CPU Frequency:
Base Clock: 3,5 GHz
Boost Clock: max. 3,7 GHz (Precision Boost)
Level 2 Cache: 2 MB
Level 3 Cache: 4 MB
Integrated GPU:
Vega 8 GPU
GPU Frequency: 1.100 MHz
Shader Units: 512
Memory:
Memory Controller: internal
Memory Channels: 2
TDP: 65 Watt
Socket Compatibility: AM4
Instruction Set Extensions:
X86-64 (64 Bit AMD64 Processor)
AMD-V (Compute Virtualisation)
VT-Vi (I/O MMU Virtualisation)
2x AES Units (Encryption)
AVX & AVX2 (Advanced Vector Extensions)
NX-Bit (Virus protection) & EVP (extended virus protection)
TBT 3.0 (Turbo Core 3.0)
Features:
AMD Wraith Stealth CPU cooler in bundle
Unlocked multiplier
Further links for

"Ryzen 3 2200G 3,5 GHz (Raven Ridge) Socket AM4 - boxed"
Videos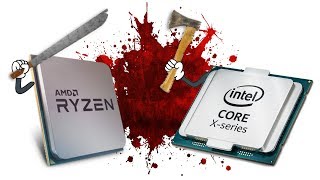 Technical Details
| | |
| --- | --- |
| CPU series | AMD Ryzen 3 |
| CPU architecture | AMD Raven Ridge |
| CPU socket | AM4 |
| Cores | 4 |
| Threads | 4 |
| Hyper- / Multithreading | no |
| Open multiplier | yes |
| Memory type | DDR4 |
| Memory controller | Dual Channel |
| TDP | 65 Watt |
| Graphics chip | AMD Radeon Vega 8 |
| CPU cooler | Boxed cooler included |
| Packaging | boxed / retail |
Awards
+ Unerreichte Spiele-Leistung in der Preisklasse
+ Vier Kerne
+ Hohe Office-Leistung
+ DDR4-2933-Unterstützung
+ Overclocking (mit alternativem Kühler)

read more...

+ Great entry-level graphics value
+ Gaming at 720p possible
+ Affordable pricing for a true quad-core CPU
+ Unlocked CPU multiplier
+ Uses existing AM4 motherboards
+ Decent entry-level CPU performance
+ Feature-rich iGPU supports latest video formats and display standards
+ CPU cooler included

read more...

That is great entry level priced stuff, that will get you going towards that mainstream level perf. The Ryzen 2000G series does, however, have fewer PCIe links available. Your graphics card will get just eight Gen 3 PCIe links, no biggy in the performance segment, but worth a note I'd say. Also, you get half the L3 cache as there is just one CCX onboard the APU. However, AMD did increase the base clock for the APUs compared to regular Ryzen, and that does show in raw CPU performance as you have been able to check out in all our benchies. People that have a need for just an Internet or HTPC will love this gear. When you build a gaming PC with a dedicated graphics solution, the sky is the limit.

read more...

The Bottom Line: AMD knocked it out of the park with the 2200G and the 2400G; both CPUs are excellent for entry-level PC gamers and are pretty much unmatched at their price points



read more...

In my opinion, the pricing and performance of these APUs really hit a sweet spot. The APUs have a decently powerful processor at its core and decent integrated graphics to boot. Vega 8 & Vega 11 really allow these chips to shine as a single chip solution (CPU/GPU combo). The APUs allow you to build a good 720/moderate 1080 gaming PC without costing a ton of your hard earned cash.

read more...

Pros:

+ Same AM4 socket as every Ryzen CPU means there are heaps of motherboards on the market.
+ Ryzen 3 2200G is only priced at US$99
+ DirectX 12 gaming performance from integrated graphics
+ Graphics driver support is surprisingly good.
+ Vega 8 graphics core easily overclocked to 1400MHz
+ Ryzen 5 2400G is a better CPU than Ryzen 5 1500X
+ Ryzen 3 2200G APU is cheaper than Ryzen 3 1300X and comes with a graphics core

read more...

The Good

Very solid value
Best-in-class IGP
Intel-like energy efficiency
Increasing motherboard choice

read more...

Hot Hardware - AMD Ryzen 5 2400G And Ryzen 3 2200G Review: Raven Ridge Desktop Debuts

Hot

+ Great Integrated Graphics
+ Low Power
+ Unlocked CPU and GPU
+ Works In Existing AM4 Motherboards

The R3 2200G comes as a savior to gamers with a fairly tight budget, which they expect to play mobas / shooters (not including PUBG) taking into account that the video cards currently continue to rise in price. If the power of the 2200G iGPU does not seem like enough, it's probably a good idea to take a look at what your big brother can offer: the Ryzen 5 2400G.

read more...