AMD


Ryzen 5 2400G 3,6 GHz (Raven Ridge) Socket AM4 - boxed
Quad-core APU from AMD's "Zen" family
Offers 8 threads
3,6 GHz Base- and 3,9 GHz Boost Clock
Automatic XFR overclocking
65 Watt TDP & unlocked multiplier
Integrated Vega 11 GPU with 11 CUs and 704 Shaders
Boxed version with AMD Wraith CPU cooler
Item number: HPAM-146
EAN: 0730143309080
MPN: YD2400C5FBBOX
Manufacturer: AMD
Product information -
Ryzen 5 2400G 3,6 GHz (Raven Ridge) Socket AM4 - boxed
Zen Meets Vega

"Raven Ridge" is the codename AMD has bestowed on their "Zen+"-architecture based APUs from the Ryzen 2000 series. APUs (Accelerated Processing Unit) are processors with significantly greater graphics processing power. The processor concept was developed under the AMD Fusion brand name and was was originally designed for use in netbooks, fortunately for consumers however desktop APUs also happen to be ideal for low-budget gaming systems and compact multimedia PCs.
"Raven Ridge" combines a Ryzen processor with a GPU based on the "Vega" architecture to make for an impressively powerful piece of kit. In terms of the socket used, in this instance AMD has opted to retain the AM4 format as used for standard Ryzen CPUs to enable them to be used on the same motherboards. When compared to earlier APUs, "Raven Ridge" optimisations in the areas of performance, efficiency as well as heat all combine to make it highly competitive in the arena of products with integrated GPUs.
The AMD Ryzen 5 2400G 3,9 GHz 4-Core Processor at a Glance:
4 "Zen" Cores with 8 Threads and a 65 Watt Thermal Design Power (TDP)
Very high single- and multi-threaded performance
Integrated Vega 11 GPU with 11 CUs/704 Shaders
GPU base clock of 1.250 MHz
CPU base clock of 3,6 GHz & 3,9 GHz Turbo with Precision Boost
With automatic overclocking thanks to XFR
Unlocked multiplier for manual overclocking (unlocked CPU)
Large unified cache memory: 2 MB L2 & 4 MB L3
High efficiency, non-planar 14+ Nanometer FinFET transistors
AVX2 instruction set extensions for complex vector calculations
Two AES units for fast, reliable data encryption
Modern AM4 platform with extensive range of features
Supports energy efficient DDR4 RAM (Dual-Channel) up to 2.933 MHz
Includes AMD Wraith Stealth CPU cooler!
---
AMD Zen - Scalable Architecture Precision Boost Technology and Extended Frequency Range (XFR)
The AMD Ryzen 5 2400G is a "Raven Ridge"-generation processor with four physical cores and multi-threading to make eight virtual cores. This quad-core processor functions at a frequency of 3,6 GHz per core and is capable of utilising Precision Boost to adjust clock frequencies in real-time in 25 MHz increments, while remaining within TDP, up to a speed of 3,9 GHz.

The silicon is created using the advanced 14+ nm FinFET manufacturing process with stacked transistors (also called 3D transistors). The drastic reduction in scale frees up more space on the processor die, and this enables the integration of a total of 2 MB Level 2 Cache and 4 MB Level 3 Cache in addition to the powerful Vega 11 GPU with 704 Shaders in 11 Compute Units (CUs).


The AMD Ryzen 5 2400G is equipped with automatic Extended Frequency Range (XFR) overclocking that raises the maximum boost clock of the processor as long as the CPU remains within thermal limits and sufficient cooling is provided. As soon as the integrated CPU sensors detect additional cooling overhead, the Ryzen CPU adjusts its clock frequencies independently in accordance with the respective cooling solution provided. The AMD Ryzen APU also comes with an unlocked multiplier for manual overclocking.
---
AMD Vega - High Efficiency GPUs for the Desktop
The unique feature offered by the "Raven Ridge" series of APUs is the integrated Vega-based GPU architecture. This is possible thanks to the fusion of 2017's "Zen+"-based processors with GPUs based on Vega architecture to create an efficient as well as powerful APU. In addition to many optimisations compared to older AMD GPUs, Vega was introduced with four new features: a

High Bandwidth Cache Controller

(HBCC),

Rapid Packed Math

(RPM) the

Next-Gen Compute Units

(NCU), a

New Programmable Geometry Pipeline

as well as an

Enhanced Pixel Engine

.

The

AMD Ryzen 5 2400G APU

is equipped with the Vega 11 GPU. In this version the GPU comes with eleven Compute Units and a total of 704 shaders. The GPU Base Clock is set at 1.250 MHz. The Ryzen APU supports fast DDR4 RAM up to 2.933 MHz and the integrated GPU in particular benefits from this design decision. The combination of "Zen"-CPU architecture and "Vega" GPU architecture also results in a low Thermal Design Power (TDP) of just 65 Watts.

Note: This is the boxed version

including an AMD Wraith Stealth CPU cooler.

The use of an AMD Ryzen APU requires an AM4 motherboard. Attention

: Motherboards using the X370, B350 and A320 chipsets may require a BIOS update to be carried out in order to operate a Ryzen 2000 series CPU/APU! Affected motherboards with older BIOS versions may otherwise not work with a Ryzen 2000 CPU/APU.

Factory compatible motherboards can be identified by a sticker bearing the inscription "AMD Ryzen Desktop 2000 Ready". Due to mixed stock supplied, we cannot guarantee that an AM4 motherboard is factory compatible with the Ryzen APUs.
Technical Details:
Type:
AMD Ryzen 5 2400G
Raven Ridge
Manufacturing Process: 14+ nm FinFET (12LP)
CPU Cores: 4 (physical)
CPU Frequency:
Base Clock: 3,6 GHz
Boost Clock: max. 3,9 GHz (Precision Boost)
Level 2 Cache: 2 MB
Level 3 Cache: 4 MB
Integrated GPU:
Vega 11 GPU
GPU Frequency: 1.250 MHz
Shader Units: 704
Memory:
Memory Controller: internal
Memory Channels: 2
TDP: 65 Watt
Socket Compatibility: AM4
Instruction Set Extensions:
X86-64 (64 Bit AMD64 Processor)
AMD-V (Compute Virtualisation)
VT-Vi (I/O MMU Virtualisation)
2x AES Units (Encryption)
AVX & AVX2 (Advanced Vector Extensions)
NX-Bit (Virus Protection) & EVP (extended virus protection)
TBT 3.0 (Turbo Core 3.0)
Features:
Bundles AMD Wraith Stealth CPU cooler
Unlocked multiplier
Further links for

"Ryzen 5 2400G 3,6 GHz (Raven Ridge) Socket AM4 - boxed"
Videos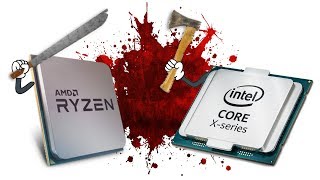 Technical Details
| | |
| --- | --- |
| CPU series | AMD Ryzen 5 |
| CPU architecture | AMD Raven Ridge |
| CPU socket | AM4 |
| Cores | 4 |
| Threads | 8 |
| Hyper- / Multithreading | yes |
| Open multiplier | yes |
| Memory type | DDR4 |
| Memory controller | Dual Channel |
| TDP | 65 Watt |
| Graphics chip | AMD Radeon RX Vega 11 |
| CPU cooler | Boxed cooler included |
| Packaging | boxed / retail |