AMD


Ryzen 5 2600 3,4 GHz (Pinnacle Ridge) Sockel AM4 - boxed
Hexa-core CPU from AMD's "Zen+" family
3,4 GHz Base- and 3,9 GHz Boost Clock
Multi-Threading with 12 virtual cores
Automatic overclocking function (XFR2)
95 Watt TDP & unlocked multiplier
3 MB L2- & 16 MB L3 Cache
Boxed version with AMD Wraith Stealth CPU cooler
Item number: HPAM-147
EAN: 0730143309165
MPN: YD2600BBAFBOX
Manufacturer: AMD
Product information -
Ryzen 5 2600 3,4 GHz (Pinnacle Ridge) Sockel AM4 - boxed
The
AMD Ryzen 5 2600
6-core processor belongs to AMD's second generation of processors based on the "Zen" architecture. The Ryzen 2000 series
"Zen+"
processors build on the successful foundations laid by the first generation of "Zen" microarchitecture. Going by the codename of
Pinnacle Ridge
, the Texas-based chip manufacturer is ready to impress businesses and consumers with a second wave of newly optimised high-end processors. Although still utilising the
AM4 platform
, the new processors stand ready to bring some serious competition into the field of play by means of
higher clock frequencies
, an improved
boost function
, as well as advanced overclocking technology in the form of
XFR2
.
The AMD Ryzen 5 2600 at a Glance:
6 "Zen"-cores rated at a mere 65 Watt Thermal Design Power (TDP)
12 Threads thanks to Simultaneous Multithreading (SMT)
Very high Single- and Multi-Thread performance
Base Clock of 3,4 GHz & 3,9 GHz Turbo with Precision Boost 2
Includes XFR2 automatic overclocking function
Unlocked multiplier for manual overclocking (unlocked CPU)
Large Unified Cache Memory: 3 MB L2 & 16 MB L3
High-efficiency, non-planar 12 Nanometer LP transistors
AVX2 Instruction Set Extensions for complex vector calculations
Two AES units for fast, reliable data encryption
Modern AM4 platform with extensive range of features
Supports DDR4-RAM rated at a guaranteed 2.933 MHz (Dual-Channel)
Includes AMD Wraith Spire CPU cooler
---
The AMD Ryzen 5 2600 Hexa-Core CPU with 4,25 GHz Precision Boost
The
AMD Ryzen 5 2600
is a "Pinnacle Ridge"-gen processor offering six physical CPU cores which, thanks to Simultaneous Multithreading (SMT), are capable of processing two threads simultaneously. This results in a doubling of the virtual core count to make for 12 in total. The hexa-core model functions with a clock frequency of 3,4 GHz per core which, thanks to
Precision Boost 2
, can change in real time to match the use case scenario - irrespective of whether this is in games or applications. These adjustments are made in precise on-the-fly increments while remaining within the TDP up to a Turbo frequency of 3,9 GHz Turbo.
The TDP sits at just 65 Watts which, in comparison to other 6-core processors from AMD, is extremely conservative - especially when taking into account the increased clock frequencies of the
AMD Ryzen 5 2600
. Manufactured using the new, advanced
12 nm FLP manufacturing process
, the processor comes with a total of 3 MB Level 2 Cache and 16 MB Level 3 Cache which are then combined together to form a "Smart Prefetch Cache".
The CPU offers 20 PCIe 3.0 lanes, four of which are reserved for the connection to the motherboard chipset and for operating NVMe SSDs. As a result 16 lanes remain for communicating with graphics cards which, in either x16 or x8+x8 modes, support NVIDIA's SLI technology for multiple graphics cards. In terms of memory, DDR4-RAM modules rated for operation at 2.933 MHz are supported, meaning that even higher clock frequencies can be achieved via overclocking.
---
Extended Frequency Range (XFR) for Automatic Overclocking
The days of fretting over manual overclocks are at an end now that the CPU itself is capable of regulating it independently: The AMD Ryzen 5 2600 is equipped with the second generation auto-OC feature known as Extended Frequency Range (XFR2). This allows the processor's frequency to be boosted far beyond the maximum boost clock defined by factory settings, provided that the installed cooling solution holds sufficient reserve capacity. As soon as the CPU's integrated sensors register the extra cooling capacity, the Ryzen CPU automatically sets about making clock frequency adjustments to match the respective cooling.
Outside interference from the user is therefore unnecessary -
overclocking has never been so easy!
Depending on whether the processor is air-cooled with a relatively small boxed cooler, a larger (dual-) tower cooler, AiO- or custom water cooling, or even via extreme LN2 cooling, the processor will actively seek to maximise its operating frequencies in accordance with the cooling provided .
Unlocked CPU: Easy Overclocking Thanks to the Unlocked Multiplier
Automatic overclocking aside, all AMD Ryzen CPUs come "unlocked" and offer - as was the case with the "Black Editions" and "K" of earlier series - an unlocked multiplier, meaning that overclockers are free to manually unlock even higher clock frequencies using the UEFI or other software tools, provided an OC-compatible motherboard and chipset is present e.g. the AMD X470 alongside adequate cooling. Note: This relates to a boxed version

that includes the AMD Wraith Stealth CPU cooler.

The use of an AMD Ryzen CPU requires an AM4 motherboard.
Technical Details:
Type:
AMD Ryzen 5 2600
Zen+ / Pinnacle Ridge
Manufacturing Process: 12 nm LP
CPU Cores:
6 / 12 (physical / virtual)
CPU Frequency:
Base Clock: 3,4 GHz
Boost Clock: max. 3,9 GHz (Precision Boost 2)
OC Frequency: 3,9+ GHz (automatically via XFR2)
Level 2 Cache:
3 MB (512 KB per core)
Level 3 Cache:
16 MB (2 MB per core)
Integrated PCI-Express 3.0 Lanes:
x20 (x16 for GPU + x4 for SSD)
Memory:
Memory Controller: Internal
Memory Channels: 2
Memory Standard: DDR4 (ECC & non-ECC)
TDP:
65 Watt
Socket Compatibility:
AM4
Extension Set Instructions:
SMT (Simultaneous Multithreading)
X86-64 (64-Bit Processor AMD64)
AMD-V (Compute Virtualisation)
VT-Vi (I/O MMU Virtualisation)
2x AES Units (Encryption)
AVX & AVX2 (Advanced Vector Extensions)
NX-Bit (Antivirus Protection) & EVP (Extended Virus Protection)
TBT 3.0 (Turbo Core 3.0)
Special Feature:
Unlocked Multiplier
Further links for

"Ryzen 5 2600 3,4 GHz (Pinnacle Ridge) Sockel AM4 - boxed"
Videos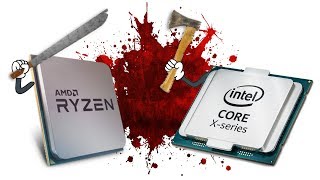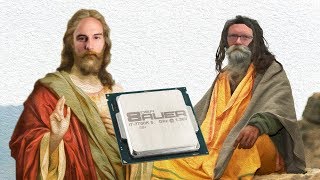 Technical Details
| | |
| --- | --- |
| CPU series | AMD Ryzen 5 |
| CPU architecture | AMD Pinnacle Ridge |
| CPU socket | AM4 |
| Cores | 6 |
| Threads | 12 |
| Hyper- / Multithreading | yes |
| Open multiplier | yes |
| Memory type | DDR4 |
| Memory controller | Dual Channel |
| ECC support | Yes |
| TDP | 65 Watt |
| CPU cooler | Boxed cooler included |
| Packaging | boxed / retail |