AMD


Ryzen 5 2600X 3,6 GHz (Pinnacle Ridge) Sockel AM4 - boxed mit Wraith Max Kühler
Sechskern-CPU aus der AMD "Zen+"-Familie
mit 3,6 GHz Basis- und 4,25 GHz Boosttakt
Multi-Threading mit 12 virtuellen Kernen
automatische Übertaktungsfunktion XFR2
95 Watt TDP & offener Multiplikator
3 MB L2- & 16 MB L3-Cache
Boxed-Version mit AMD Wraith Max CPU-Kühler
Item number: HPAM-160
EAN: 0730143309479
MPN: YD260XBCAFMAX
Manufacturer: AMD
Product information -
Ryzen 5 2600X 3,6 GHz (Pinnacle Ridge) Sockel AM4 - boxed mit Wraith Max Kühler
AMD Ryzen-Prozessoren mit Borderlands 3 und/oder The Outer Worlds!
Innerhalb des Aktionszeitraumes gibt es bei Caseking zu qualifizierten AMD Ryzen-Prozessoren die Spiele Borderlands 3 und/oder The Outer Worlds dazu. Ebenfalls qualifiziert sind Caseking-Komplettsysteme und King Mod-Produkte mit einem der Aktionsprodukte. Zu jedem AMD Ryzen 9-Prozessor der 3000er-Serie und dem AMD Ryzen 7 3800X gibt es
2 Spiele dazu
, während bei allen anderen berechtigten AMD Ryzen-CPUs
1 Spiel
ausgewählt werden kann.
Hinweise:
Wir versenden den Voucher-Code für die AMD Rewards-Webseite innerhalb von 14 Tagen nach Warenerhalt per E-Mail. Nur Endkunden erhalten kostenlose Beigaben. Nicht qualifizierte Produkte sind nicht zum Bezug kostenloser Beigaben berechtigt.
---
AMD Ryzen-Prozessoren & Radeon-Grafikkarten mit 3 Monaten Xbox Game Pass für PC
Innerhalb des Aktionszeitraumes gibt es bei Caseking einen unbegrenzten dreimonatigen Xbox Game Pass-Zugang für Windows-10-PCs GRATIS zu ausgewählten AMD Ryzen-Prozessoren oder AMD Radeon-Grafikkarten sowie Caseking-Komplettsystemen und King Mod-Produkten mit einer solchen CPU, APU oder GPU dazu. Der
Xbox Game Pass
bietet einen unbegrenzten Zugriff auf über 100 hochqualitative PC-Spiele aus der Xbox-One-Bibliothek.
Hinweise:
Wir versenden den Voucher-Code für die AMD Rewards-Webseite innerhalb von 14 Tagen nach Warenerhalt per E-Mail. Nur Endkunden erhalten kostenlose Beigaben. Nicht qualifizierte Produkte sind nicht zum Bezug kostenloser Beigaben berechtigt.
---
Der
AMD Ryzen 5 2600X
6-Kern-Prozessor gehört zur zweiten Generation von Mikroprozessoren auf Basis der "Zen"-Architektur. Mit den
"Zen+"-Prozessoren
der Ryzen-2000-Serie knüpft AMD an den Erfolg der ersten Generation der "Zen"-Mikroarchitektur an. Unter dem Codenamen
Pinnacle Ridge
veröffentlicht die texanische Chipschmiede die zweite Welle ihrer High-End-Prozessoren und weiß mit diversen Optimierungen zu überzeugen. Die weiterhin auf der
AM4-Plattform
basierenden Prozessoren führen
höhere Taktraten
, eine
verbesserte Boost-Funktion
sowie die weiterentwickelte automatische Übertaktungsfunktion
XFR2
ins Feld, um der Konkurrenz erneut das Fürchten zu lehren.
Der AMD Ryzen 5 2600X im Überblick:
6 "Zen"-Kerne mit nur 95 Watt Thermal Design Power (TDP)
12 Threads dank Simultaneous Multithreading (SMT)
Sehr hohe Single- und Multi-Thread-Leistung
Basistakt von 3,6 GHz & 4,2 GHz Turbo mit Precision Boost 2
Mit automatischer Overclocking-Funktion XFR2
Freier Multiplikator für manuelles Übertakten (unlocked CPU)
Großer einheitlicher Cache-Speicher: 3 MB L2 & 12 MB L3
Hocheffiziente, non-planare 12-Nanometer-LP-Transistoren
AVX2-Befehlssatzerweiterung für komplexe Vektorberechnungen
Zwei AES-Einheiten für schnelle, zuverlässige Datenverschlüsselung
Moderne AM4-Plattform mit umfangreichen Features
Unterstützt DDR4-RAM mit garantierten 2.933 MHz (Dual-Channel)
Inklusive AMD Wraith Max CPU-Kühler mit adressierbarem RGB-LED-Ring!
---
Die AMD Ryzen 5 2600X Hexa-Core-CPU mit 4,25 GHz Precision Boost
Der
AMD Ryzen 7 2600X
ist ein Prozessor aus der "Pinnacle Ridge"-Generation mit sechs physischen CPU-Kernen, die dank Simultaneous Multithreading (SMT) je zwei Threads gleichzeitig verarbeiten können, sodass sich die Anzahl der Rechenkerne mit den zusätzlichen sechs virtuellen Kernen effektiv auf 12 verdoppelt. Das Sechskern-Spitzenmodell arbeitet mit einem hohen Takt von 3,6 GHz pro Core, der sich mittels
Precision Boost 2
in Echtzeit präzise dem jeweiligen Auslastungsszenario anpasst - ganz gleich, ob in Spielen oder Anwendungen - und sich damit in feinen Schritten on-the-fly im Rahmen der TDP auf jeweils bis zu 4,25 GHz Turbo erhöht.
Die besagte TDP liegt bei nur 95 Watt, was im Vergleich zu anderen 6-Kern-Prozessoren aus dem Hause AMD sehr wenig ist - vor Allem wenn man die erhöhten Taktraten des
AMD Ryzen 7 2600X
in Betracht zieht. Hergestellt im fortschrittlichen
12-nm-FLP-Verfahren
verfügt der Prozessor über insgesamt 3 MB Level-2-Cache und 16 MB Level-3-Cache, die als "Smart Prefetch Cache" zusammengefasst werden.
Die CPU stellt 20 PCIe-3.0-Lanes bereit, von denen vier Lanes für die Verbindung zum Mainboard-Chipsatz und zum Anbinden von NVMe-SSDs reserviert sind. Somit sind 16 Lanes zur Kommunikation mit Grafikkarten übrig, die im x16- oder x8+x8-Mode auch NVIDIAs SLI-Technologie für mehrere Grafikkarten unterstützen. In Sachen Arbeitsspeicher werden nun DDR4-RAM-Riegel mit 2.933 MHz unterstützt, wobei durch OC auch höhere Taktraten möglich sind.
---
Extended Frequency Range (XFR) für automatische Übertaktung
Über manuelles Overclocking muss sich mit AMD Ryzen niemand mehr den Kopf zerbrechen, denn die CPU regelt das ganz von alleine: Der AMD Ryzen 5 2600X ist mit dem Auto-OC-Feature Extended Frequency Range der zweiten Generation (XFR2) ausgestattet, das den Prozessortakt weit über die ab Werk festgelegte Grenze des maximalen Boost-Taktes hinaus erhöhen kann, sofern die genutzte Kühlung entsprechende Reserven offeriert. Sobald die integrierten Sensoren der CPU zusätzliche Kühlkapazitäten registrieren, passt die Ryzen CPU ihre Taktraten selbstständig an die jeweilige Kühllösung an.
Ein Eingreifen des Anwenders ist dabei nicht nötig -
Overclocking war noch nie so einfach!
Je nachdem, ob der Prozessor also per Luftkühlung mit einem vergleichsweise kleinen Boxed-Kühler, einem größeren (Dual-)Tower-Kühler, leistungsfähiger AiO- oder Custom-Wasserkühlung oder gar mit extrem kaltem Flüssigstickstoff (LN2) auf Temperatur gehalten wird, gewährleistet XFR2 unlimitierte Taktraten im Premium- und Enthusiasten-Bereich in Abhängigkeit der zur Verfügung stehenden Kühlleistung.
Unlocked CPU: Kinderleichtes Übertakten dank freiem Multiplikator
Alternativ dazu sind alle AMD Ryzen CPUs "unlocked" und verfügen - wie von den "Black Editions" und "K"-Varianten früherer Modellreihen gewohnt - über einen freien Multiplikator, sodass Overclocker die relativ hohen Taktraten kinderleicht direkt per Hand im BIOS bzw. UEFI oder mittels Software-Tools weiter steigern können, ein entsprechendes Motherboard mit OC-fähigem Chipsatz, wie etwa AMD X470, und ausreichend Zusatzkühlung vorausgesetzt. Hinweise: Es handelt sich hier um eine Boxed-Version

inklusive AMD Wraith Max CPU-Kühler mit adressierbarem RGB-LED-Ring.

Zur Verwendung einer AMD Ryzen CPU wird zwingend ein AM4-Mainboard benötigt.
Technische Details:
Typ:
AMD Ryzen 5 2600X
Zen+ / Pinnacle Ridge
Fertigung: 12 nm LP
CPU-Kerne:
6 / 12 (physisch / virtuell)
CPU-Takt:
Basistakt: 3,6 GHz
Boost-Takt: max. 4,2 GHz (Precision Boost 2)
OC-Takt: 4,2+ GHz (automatisch per XFR2)
Level-2-Cache:
3 MB (512 KB pro Kern)
Level-3-Cache:
12 MB (2 MB pro Kern)
Integrierte PCI-Express-3.0-Lanes:
x24 (x16 für GPU + x4 für SSD)
Arbeitsspeicher:
Speicher-Controller: intern
Speicher-Kanäle: 2
Speicher-Standard: DDR4 (ECC & non-ECC)
TDP:
95 Watt
Sockel-Kompatibilität:
AM4
Befehlssatzerweiterungen:
SMT (Simultaneous Multithreading)
X86-64 (64-Bit-Prozessor AMD64)
AMD-V (Compute Virtualisierung)
VT-Vi (I/O MMU Virtualisierung)
2x AES-Einheiten (Verschlüsselung)
AVX & AVX2 (Advanced Vector Extensions)
NX-Bit (Antivirenschutz) & EVP (erweiterter Antivirenschutz)
TBT 3.0 (Turbo Core 3.0)
Besonderheit:
Freier Multiplikator (unlocked)
Further links for

"Ryzen 5 2600X 3,6 GHz (Pinnacle Ridge) Sockel AM4 - boxed mit Wraith Max Kühler"
Videos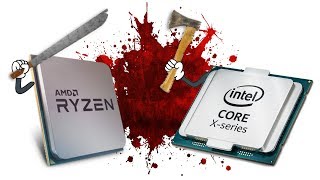 Technical Details
| | |
| --- | --- |
| CPU series | AMD Ryzen 5 |
| CPU architecture | AMD Pinnacle Ridge |
| CPU socket | AM4 |
| Cores | 6 |
| Threads | 12 |
| Hyper- / Multithreading | yes |
| Open multiplier | yes |
| Memory type | DDR4 |
| Memory controller | Dual Channel |
| ECC support | Yes |
| TDP | 65 Watt |
| CPU cooler | Boxed cooler included |
| Packaging | boxed / retail |