AMD


Ryzen 5 3400G 3,7 GHz (Picasso) Socket AM4 - boxed with Wraith Spire Cooler
Quad Core APU from AMD's "Zen+"-family
3,7 GHz Base- and 4,2 GHz Boost Clock
Multi-Threading with 8 virtual cores
Vega 11 GPU with 1.400 MHz & 704 Shader
2 MB L2- & 4 MB L3 Cache
65 Watt TDP & unlocked multiplier
Boxed version with AMD Wraith Spire CPU cooler
Item number: HPAM-169
EAN: 0730143309837
MPN: YD3400C5FHBOX
Manufacturer: AMD
Product information -
Ryzen 5 3400G 3,7 GHz (Picasso) Socket AM4 - boxed with Wraith Spire Cooler
The
AMD Ryzen 5 3400G
from the Picasso family of processors offers 4 CPU cores based on the new
"Zen+" architecture
. This is considered the second generation of the "Zen" Zen microarchitecture which, thanks to the new and improved
12nm process node
, offers notable frequency increases as well as a range of modern new features and improved performance. Paired with an AMD X570 chipset, the Ryzen 5 3400G offers superior Precision Boost Overdrive performance for automatic overclocking. All Ryzen 3000 processors use the popular and well-regarded AM4 platform that also retains a significant degree of backwards compatibility.
The AMD Ryzen 5 3400G at a Glance:
4 "Zen+"-cores with a 65 Watt Thermal Design Power (TDP)
8 Threads thanks to Simultaneous Multithreading (SMT)
Very high single- and multi-thread performance
Base Clock of 3,7 GHz & 4,2 GHz Turbo with Precision Boost
Integrated Radeon Vega 11 GPU with 11 CUs/704 Shaders/1.400 MHz
Auto-overclocking via Precision Boost Overdrive (only with AMD X570)
Unlocked multiplier for manual overclocking (unlocked CPU)
Large unified memory cache: 2 MB L2 & 4 MB L3
High-efficiency, non-planar 12nm transistors
AVX2 Instruction Set Extensions for compelx vector calculations
Two AES Units for fast, reliable data encryption
Compatible with the AMD AM4 socket
Native DDR4 RAM support clocked at 2.933 MHz (Dual-Channel)

Includes AMD Wraith Spire CPU cooler

!
---
The AMD Ryzen 5 3400G 4-Core APU with 4,2 GHz Precision Boost
The AMD Ryzen 5 3400G includes four physical CPU cores which, thanks to Simultaneous Multithreading (SMT), are each capable of processing twoo threads simultaneously, meaning that the total number of cores available is increased by four to make for a total of eight. The quad core mid-range model functions are a maximum frequency of 3,7 GHz per core, and Precision Boost allows the operating frequency to adjust in real-time to meet the precise demands of the use case scenario while remaining within the Thermal Design Power (TDP) of 65 Watts at up to a speed of 4,2 GHz (Turbo).

The CPU cores are created using the new 12nm process with stacked transistors (also known as 3D transistors). The significant reduction in the total size of the die means that a total of 2 MB Level 2 Cache and a full 4 MB of Level 3 Cache can be included. The chip offers 16 PCIe 3.0 lanes, of which four are present for communications with the motherboard chipset and for connecting NVMe SSDs. As such, 8 Lanes are left over for connecting graphics cards, while additional PCIe Lanes are present for use with storage devices, expansion cards and peripheral devices depending on the motherboard's chipset.
The AM4 platform provides modern connectivity options such as
USB 3.1 Gen 2
complete with Type-A- and/or Type-C connectors as well as high data transfer speeds of up to 10 Gbit/s. The integrated memory controller on the CPU supports fast and energy-efficient
DDR4-RAM
that operates in dual-channel mode with or without ECC memory correction operating at a native frequency of 2.933 MHz. When overclocked, significantly higher clock frequencies are a possibility and this is of significant benefit to GPU performance.
---
AMD Vega - Advanced Graphics Chips for the Desktop
The special thing about APUs from the "Picasso" series is that they include integrated Radeon graphics based on the Vega architecture. As such, they fuse the 2017 CPUs with their "Zen+"-architecture with the Vega-based GPUs released in the same year to create a remarkably powerful yet still efficient APU. The AMD Ryzen 5 3400G-APU is equpped with a Vega 11 GPU. The GPU here includes eleven Compute Units with a total of 704 Shaders available. The GPU Base Clock operates at 1.400 MHz.
---
Automatic Overclocking via Precision Boost Overdrive
Overclocking is as easy as ever with AMD Zen AMD Zen+, due to the fact that the CPU performs it independently: the AMD Ryzen 5 3400G is equipped with an auto overclocking feature known as Precision Boost Overdrive. This increases the factory-defined operating frequency by up to 200 MHz to achieve the maximum possible Boost Clock.

High-end motherboards with the AMD X570 chipset include, generally speaking, additional VRMs. This means that when the Ryzen Ryzen 5 processor communicates with the X570 chipset, e.g. in order to receive additional power from the motherboard - the CPU will maintain better clock frequencies due to the lower temperatures and more efficient thermal dissipation.
Unlocked CPU: Manual Overclocking Thanks to the Unlocked Multiplier
Furthermore, all AMD Ryzen CPUs come "unlocked" and offer users - like the "Black Editions" and "K"-variants of yore, the ability to unlock higher clock frequencies at the touch of a button in BIOS or UEFI, or even via software tools (e.g. AMD Ryzen Master). A compatible motherboard with an overclockable chipset, such as that of the AMD X570, along with adequate cooling is required.
Notes: For PCI Express 4.0 and Precision Boost Overdrive, an AM4-class motherboard with an AMD X570 chipset is required. Older 300- and 400-series chipsets require a BIOS/UEFI update in order to use this CPU.
Technical Details:
Type:
AMD Ryzen 5 3400G
Zen+ / Picasso
Node: 12 nm LP
CPU Cores: 4 / 8 (physical / virtual)
CPU Frequency:
Base Clock: 3,7 GHz
Boost Clock: max. 4,2 GHz (Precision Boost)
Precision Boost Overdrive: +200 MHz Auto-OC (only with AMD X570 chipset)
Level 2 Cache: 2 MB (4x 512 kB)
Level 3 Cache: 4 MB (4x 1 MB)
Integrated Graphics:
Vega 11 GPU
GPU Frequency: 1.400 MHz
Shader Units: 704
Chipset Interface: PCI-Express 3.0
Integrated PCI Express Lanes: x16 (x8 für GPU + x4 für SSD + x4 für Chipsatz)
Memory:
Memory Controller: internal
Memory Channels: 2
Memory Standard: DDR4 (ECC & non-ECC)
Native memory frequency: 2.933 MHz (without OC)
TDP: 65 Watt
Socket Comaptibility: AM4
Features & Instruction Set Extensions:
Integrated AMD Radeon Vega 11 GPU
Precision Boost (Precision Boost Overdrive with AMD X570)
SMT (Simultaneous Multithreading)
X86-64 (64-Bit Processor AMD64)
AMD-V (Compute Virtualisation)
VT-Vi (I/O MMU Virtualisation)
2x AES Units (Encryption)
AVX & AVX2 (Advanced Vector Extensions)
NX-Bit (Virus Protection) & EVP (Extended Virus Protection)
Turbo Core 3.0 Unlocked Multiplier (unlocked) AMD Wraith Spire CPU cooler included
Further links for

"Ryzen 5 3400G 3,7 GHz (Picasso) Socket AM4 - boxed with Wraith Spire Cooler"
Videos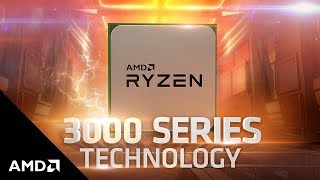 Technical Details
| | |
| --- | --- |
| CPU series | AMD Ryzen 5 |
| CPU architecture | AMD Picasso |
| CPU socket | AM4 |
| Cores | 4 |
| Threads | 8 |
| Hyper- / Multithreading | yes |
| Open multiplier | yes |
| Memory type | DDR4 |
| Memory controller | Dual Channel |
| ECC support | Yes |
| TDP | 65 Watt |
| Graphics chip | AMD Radeon RX Vega 11, integrierte GPU |
| CPU cooler | Boxed cooler included |
| Packaging | boxed / retail |