AntLion Audio


Antlion ModMic USB Modulares Mikrofon
Modulares Mikrofon für jeden Kopfhörer/Headset
patentiertes Clasp-System mit magnetischer Halterung
unidirektionales Mikrofon mit Noise-Cancelling
mit Schwenkarm & Inline-Mute-Button
Item number: GAPL-1002
EAN: 0761878978616
MPN: GDL-1500
Manufacturer: AntLion Audio
Product information -
Antlion ModMic USB Modulares Mikrofon
Was ist, wenn man seine Traum-Kopfhörer gefunden hat, ihnen aber ein Mikrofon fehlt? Oder wenn man das eigentlich ideale Gamer-Headset sein Eigen nennt, aber das integrierte Mikro nicht (mehr) so funktioniert beziehungsweise klingt, wie man es sich wünscht? Das Problem schlechter oder fehlender Mikrofone ist mit dem
ModMic USB
gelöst. Das unidirektionale Bügelmikrofon mit 3,5-mm-Klinkeanschluss lässt sich nachträglich ganz einfach außen an der Ohrmuschel jedes Headsets oder Kopfhörers anbringen.
Die Features des Antlion Audio ModMic USB im Überblick:
Modulares Mikrofon von Antlion Audio
Zwei verbaute Mikrofone: unidirektional und omnidirektional
Umschaltbar zwischen Noise-Cancelling- oder High-Quality-Mikrofonkapsel
Frequenzbereich unidirektionales Mikrofon: 100 Hz - 10 KHz
Frequenzbereich omnidirektionales Mikrofon: 50 Hz - 20 KHz
Inline-Fernbedienung mit Mute-Switch
Patentierte und universale Clasp-System-Halterung
Inklusive Etui für sichere Lagerung und Transport
Die ideale und einfache Ergänzung zu jedem Kopfhörer
Das Anbringen des
ModMic USB
ist dank
patentiertem Clasp-System
sehr einfach. Dazu wird zunächst die entsprechende Stelle an der Ohrschale mit dem mitgelieferten alkoholischen Reinigungstuch gesäubert, dann die Schutzfolie an der Rückseite der kleinen Basishalterung abgezogen und die Halterung fest aufgedrückt. Nach etwa einer Stunde ist die Verbindung ausreichend gefestigt und es kann auch schon losgehen.
Jetzt einfach nur noch den magnetisch haftenden Mikrofonbügel an die Basishalterung ankoppeln, den Schwenkarm in der richtigen Länge einstellen und das andere Ende des
2 Meter langen Kabels
mit dem Windows-PC, einem Mac, einem Linux-System oder einer PS4-Konsole verbinden. Das
ModMic USB
lässt sich um 90 neigen
, der Bügel selbst ist außerdem auch noch enorm flexibel und formbar und wenn man mag, kann man das gesamte Mikro einfach schnell abnehmen und dank Magnetismus entweder an sein Stahlgehäuse klippen oder im mitgelieferten Etui unterbringen.
Beim
Antlion Audio ModMic USB
ist ein
Inline-Fernbedienung mit Mute-Button
für die schnelle manuelle Stummschaltung des Mikrofons in das Klinkenkabel integriert. Das Highlight sind jedoch die
zwei verbauten Mikrofone
, die sich über einen Schalter am Mikrofonarm umschalten lassen. So kann jederzeit und nach Bedarf zwischen zwei Mikron-Modi gewechselt werden. Das
unidirektionale Mikrofon
bietet sehr gutes
Noise-Cancelling
und eignet sich bestens für laute Umgebungen wie Büroräume oder Gaming-Umgebungen. Das
omnidirektionale Mikrofon
liefert hervorragende Audioqualität für professionelle Stimmaufnahmen.
Damit das
ModMic USB
auch an einem zweiten Kopfhörerpaar oder später noch einmal woanders angebracht werden kann, legt
Antlion Audio
eine zweite Basisbefestigung und ein zusätzliches 3M-Klebepad bei.
Technische Details:
Position: flexibel (abnehmbar, um 90 Grad schwenkbar)
Anschluss: USB Typ A
Kabellänge: 2 m
Unidirektionales Mikrofon:
Frequenzbereich: 100 Hz - 10 KHz
Empfindlichkeit: -36 (+/- 3) dB(A)
Impedanz: 2.200 Ohm
SNR: min. 67 dB
Maximaler Eingangsschalldruckpegel: 110 dB
Omnidirektionales Mikrofon:
Frequenzbereich: 50 Hz - 20 KHz
Empfindlichkeit: -36 (+/- 3) dB(A)
Impedanz: 1.200 Ohm (+/- 20 %)
SNR: 58 dB
Maximaler Eingangsschalldruckpegel: 114 dB
Kompatibilität: Windows, Mac, Linux, PS4
Lieferumfang:
1x ModMic USB
2x Basishalterungen
1x Gegenhalterung
1x zusätzliches doppelseitiges 3M-Klebepad
1x Alkohol-Reinigungstuch
1x Anleitung
1x Etui
1x Schaum-Popfilter
10x Kabelclip
Further links for

"Antlion ModMic USB Modulares Mikrofon"
Videos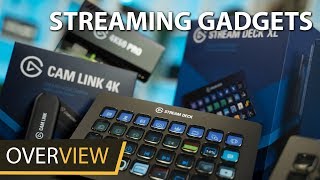 Technical Details
| | |
| --- | --- |
| Primary colour | black |
| Compatibility | PC, PS4 |
| Microphone position | flexible |
| In-line control | yes |
| Mute Button | yes |
| Cable length | 190 to 209 cm |
| Connector | USB |
| Frequency Response Microphone | 50 - 20 000 Hz, 100 - 10 000 Hz |
| Sensitivity Microphone | -36 dB |
| Impedance Microphone | 2200 Ohm |
| USB sound card incl. | yes |
Awards
Pro's

- Uni and Omni Directional mics
- Easy mic mute
- Removable
- Great microphone performance

read more...