Arctic


F8 Pro Lüfter - 80mm
ARCTIC F Pro is a professional case fan that outperforms other generic case fans in the market.
Item number: LUAR-020
MPN: AFACO-08P00-GBA01
Manufacturer: Arctic
Product information -
F8 Pro Lüfter - 80mm
Arctic
, vormals als Arctic Cooling bekannt, ist vor allem durch seine sehr leisen CPU-Kühler bekannt. Hierzu tragen wesentlich die innovativen Lüfter bei, deren spezielles Design ohne traditionellen Lüfterrahmen auskommt. Dies ermöglicht eine schwingungsdämpfende Konstruktion, welche am Rotor auftretende Vibrationen bereits bei der Halterung minimiert. Diese Lüfter mit einer unverwechselbaren Färbung in Schwarz und Weiß werden nun auch separat angeboten.
Der F8 Pro ist ein 80 mm Lüfter, der eine Einbautiefe von 25 mm aufweist. Weiterhin kennzeichnet den Rotor ein besonders laufruhiger und leiser Betrieb, der unter anderem durch eine spezielle Lagerung erzielt wird. Die minimale Reibung des Speziallagers sorgt zudem für eine minimale Abnutzung und eine sehr hohe Lebenserwartung. Um sich nicht mit Versprechen zu begnügen, gewährt Arctic eine sehr lange Garantie von sechs Jahren.
Mit einer Lüftersteuerung oder einem Spannungsadapter kann die Drehzahl weiter gesenkt werden, womit noch geringere Lautstärken realisiert werden können.
Aufgrund der spezifischen Rahmenkonstruktion kann der Lüfter lediglich einseitig befestigt werden, so dass bei der Verwendung als Gehäuselüfter je nach Lüfterslot die Luftströmungsrichtung eventuell nicht variabel ist. Es ist daher darauf zu achten, dass der Lüfter in Richtung der Rahmenbefestigungen bläst.
Technische Details:
Maße: 80 x 80 x 25 mm
Gewicht: 82 g
Material: Kunststoff
Lautstärke: 0,3 Sone / 22,5 dB(A)
Drehzahl: 2.000 U/Min
Airflow: 56,1 m³/h
Spannung: 12 V
Anschlüsse: 3-Pin
Garantie: 6 Jahre
Further links for

"F8 Pro Lüfter - 80mm"
Videos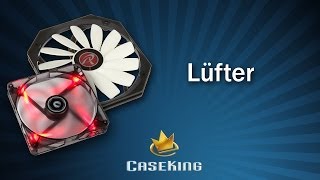 Technical Details
| | |
| --- | --- |
| Primary colour | white |
| Secondary colour | black |
| Fan connector | 3 Pin |
| Illumination | no |
| Max rpm (exact) | 2000 U/min |
| Max noise level (exact) | 22,5 dB(A), 0,3 Sone |
| Max air volume (exact) | 56,1 m³/h |
| Max rpm | 2000 - 2499 U/min |
| Max noise level | 20 - 24 dB(A) |
| Max air volume | 25 - 49 m³/h |
| Rotor diameter | 80 mm |
| Mounting holes | 80 mm |
| Warranty | 6 years |