Arctic Silver


Céramique 2 Wärmeleitpaste - 2,7 Gramm
The high-density
ceramic-based thermal compound specifically designed for modern high-power CPUs and high-performance heatsinks or water-cooling solutions.
Item number: ZUWA-078
EAN: 0832199002080
MPN: ASC-2.7G
Manufacturer: Arctic Silver
Product information -
Céramique 2 Wärmeleitpaste - 2,7 Gramm
Arctic Silver kann zweifelsohne als Vorreiter im Segment der Wärmeleitpasten gelten. Inzwischen bietet der amerikanische Hersteller seit vielen Jahren eine permanent aktualisierte Produktpalette hochwertiger Substanzen an, um die Wärmeübertragung zwischen Hitzequelle und Kühlkörper zu optimieren.
Mit der Céramique 2 stellt Arctic Silver den Nachfolger eines der bekanntesten Wärmeleitpasten vor. Die Céramique 1 ist noch immer die Referenz für Hardcore-Overclocker, da sie auch bei Temperaturen deutlich unterhalb des Gefrierpunktes noch optimalen Kontakt zwischen CPU/GPU und Kühler sicherstellt, was bei Stickstoff-OC zwingend notwendig ist.
Auf der anderen Seite wurde die Céramique im Punkt Wärmeleitung inzwischen von anderen Wärmeleitpasten in Bedrängnis gebracht. Die Céramique 2 springt nun genau in diese Presche und verbindet die hohe Temperaturstabilität des Vorgängers mit einer höheren und damit zeitgemäßen Wärmeübertragung.
Die Namensgebung spiegelt dabei bereits die Zusammensetzung wieder. Mit Aluminium-Oxid, Zink-Oxid und Bor-Nitrit beinhaltet sie keinerlei Metall und ist daher nicht leitend, so dass keinerlei Gefahren drohen, wenn doch mal etwas Paste auf Platine und Co. verteilt wird.
Achtung!
Bitte beachten Sie vor dem Gebrauch die Warnhinweise des Herstellers!
Technische Details:
Inhalt: 2,7 Gramm
Zusammensetzung: Aluminium-Oxid, Zink-Oxid, Bor-Nitrit
Einsatz-Temperatur: -150 bis +185 °C
Features:
Nicht elektrisch leitend
Sehr großer Packungsinhalt
Großer Temperatureinsatzbereich
Further links for

"Céramique 2 Wärmeleitpaste - 2,7 Gramm"
Videos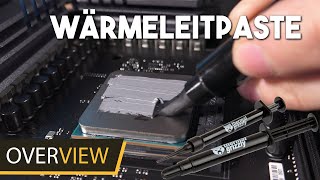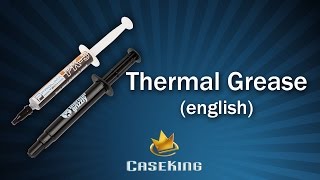 Technical Details
| | |
| --- | --- |
| Inhalt in g (exakt) | 2,7 g |
| Dichte (exakt) | 2,7 g/cm³ |
| Inhalt in g | 1 bis 2,9 g |
| Dichte | 1 bis 2,9 g/cm³ |