ASUS


GeForce GTX 1050 Cerberus O2G, 2048 MB GDDR5
Kompakte "Pascal"-Entry-Level-Grafikkarte mit 2 GB VRAM
1.518/1.544 MHz Base/Boost
7.008 MHz Speichertakt (effektiv)
1× HDMI / 1×DP / 1×DVI-D
Dual-Fan-Kühler & 2 GB GDDR5 VRAM
Item number: GCAS-245
EAN: 4712900927368
MPN: 90YV0AA3-M0NA00
Manufacturer: ASUS
Product information -
GeForce GTX 1050 Cerberus O2G, 2048 MB GDDR5
Die
NVIDIA GeForce GTX 1050
aus der 10er-Serie ist als Entry-Level-Grafikkarte vor allem energieeffizient und günstig. Die Kombination aus 14-nm-FinFET-Verfahren, "Pascal"-GPU-Architektur und den Spezifikationen der
GTX 1050
ermöglichen einen Betrieb der Referenzkarte ohne zusätzlichen Stromanschluss, während der GPU107-Grafikprozessor viele der beliebtesten Online-Spiele mit hohen Details auf Full-HD darstellen kann.
Die Features der ASUS GeForce GTX 1050 Cerberus O2G:
Semi-passiver Dual-Fan-Kühler
Basistakt der GPU: 1.518 MHz
Boosttakt der GPU: 1.544 MHz
Speichertakt: 3.504 MHz (effektiv 7.008 MHz)
Backplate zur zusätzlichen Kühlung
Stromversorgung über PCIe-Slot
Kompakte GeForce GTX 1050 mit Dual-Fan-Kühler und Backplate
Die
ASUS GeForce GTX 1050 Cerberus O2G
taktet standardmäßig mit 1.518 MHz, im Bedarfsfall wird dieser Base-Clock per GPU-Boost 3.0 auf bis zu 1.544 MHz Boost-Clock angehoben. Die 2 GB Videospeicher sind über ein 128-Bit-Interface mit dem Grafikchip verbunden und takten effektiv mit 7.008 MHz. Für die Kühlung der Grafikkarte kommt ein
Cerberus
-Kühlerdesign mit zwei Lüftern zum Einsatz, das für den stabilen Dauereinsatz ausgelegt ist.
GeForce GTX 1050: günstige & effiziente Performance für Full-HD
Neben 2 GB GDDR5 VRAM verfügt die GeForce GTX 1050 über 640 CUDA-Cores, 40 Textur- und 32 Rendereinheiten, welche der GTX 1050 eine beeindruckende Performance verleihen, wenn man die geringe TDP von 75 Watt und den geringen Anschaffungspreis betrachtet. Als Einsteiger-Grafikkarte ist die GTX 1050 vor allem für das Zocken in Full-HD vorgesehen.
Auf den ersten Blick mögen die technischen Daten der GeForce GTX 1050 recht bescheiden wirken, doch dank der "Pascal"-GPU-Architektur ist die GTX 1050 eine kleines, nicht zu unterschätzendes Kraftpaket. Die GTX 1050 profitiert von dem optimierten GPU-Boost 3.0 und vielen weiteren Features der Pascal-Architektur.
Zu den unterstützen Features gehören unter anderem die NVIDIA-Technologien "Dynamic Super Resolution" (DSR), "Simultaneous Multi Projection" (SMP) und "Ansel". Als Video-Ausgänge kommen Dual-Link DVI, HDMI 2.0 sowie DisplayPort 1.3/1.4 ready zum Einsatz. Damit ist die GTX 1050 mit den gängigsten (G-Sync)-Monitoren kompatibel.
Um das volle Potenzial der Karte auch zukünftig auszuschöpfen, sollten in regelmäßigen Abständen neue Treiber von NVIDIA oder ASUS heruntergeladen und installiert werden.
Grafikkarten-Umtausch ohne Wartezeit bei Caseking!
Während des Gewährleistungszeitraumes von 2 Jahren ab Warenerhalt werden bei Caseking von Endkunden berechtigt reklamierte Grafikkarten - also solche mit einem von uns bestätigten Defekt - aller unten genannten Marken
direkt gegen Neuware
ausgetauscht (sofern lagernd). Eine Einsendung der fehlerhaften Ware an den Hersteller und damit verbundene
längere Wartezeiten entfallen
somit komplett! Sollte die auszutauschende Grafikkarte nicht mehr lagernd oder lieferbar sein, so wird von uns eine Gutschrift ausgestellt. Anschließend kann damit eine alternative Grafikkarte aus unserem Sortiment frei gewählt werden. Dabei anfallende Aufpreise können einfach nachgezahlt werden und eventuell entstehende Restbeträge werden von uns zurückerstattet.
Wie gehe ich bei einem Defekt meiner Grafikkarte vor?
->
Grafikkarten-Soforttausch bei Defekt
(hier klicken)
Marken:
ASUS, Club 3D, EVGA, Gigabyte, INNO3D, Palit, PNY, Powercolor, Sapphire, VTX3D, XFX, ZOTAC & King Mod
Gratis-Spiele zu NVIDIA GeForce GTX/RTX Gaming-Grafikkarten:
Jeder bei Caseking gekauften Spiele-Grafikkarte liegen die dazugehörigen Gutscheincodes der jeweils aktuellen
Game-Bundles
bei. Nicht qualifizierten Produkten werden keine Gutscheine beigefügt. Alle Promotion-Aktionen sind limitiert und nur gültig, solange der Vorrat reicht oder bis das Angebot beendet wird. Der Rechtsweg ist ausgeschlossen. Nachfolgend sind alle momentan aktiven Gutscheinaktionen von NVIDIA aufgeführt:
NVIDIA GeForce RTX 2080 Ti, 2080, 2070, 2060: Wolfenstein: Youngblood. Mehr Infos.
NVIDIA GeForce GTX 1080 (Ti), 1070 (Ti), 1060: Shadow of the Tomb Raider. Mehr Infos.
Technische Details:
Maße: 203 x 115 mm (L x B)
Bauhöhe: 2-Slot
GPU: NVIDIA GeForce GTX 1050
Typ: Maxwell GP107-300
Fertigung: 14 nm
GPU-Takt: 1.518 MHz
Boost Clock: 1.544 MHz
Shader-Einheiten (CUDA-Cores): 640
Speicher-Größe: 2.048 MB
Speicher-Takt: 3.504 (7.008) MHz
Typ: GDDR5
Speicheranbindung: 128 Bit
Steckplatz: PCIe x16 (PCIe/PCIe 2.x/PCIe 3.0)
Anschlüsse:
1x DisplayPort 1.4 ready
1x HDMI 2.0b
1x DVI-D (Dual-Link)
Stromversorgung: über PCIe-Slot
Typischer Stromverbrauch unter Last: 75 Watt
Empfohlene Netzteil-Leistung: min. 300 Watt
Further links for

"GeForce GTX 1050 Cerberus O2G, 2048 MB GDDR5"
Videos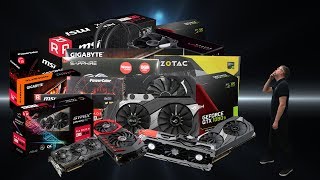 Technical Details
| | |
| --- | --- |
| GPU type / Series | NVIDIA GeForce GTX Gaming |
| Graphics chip | GeForce GTX 1050 |
| Fertigung | 14 nm |
| GPU Takt (Basis) max. | 1518 MHz |
| GPU Takt (Boost) max. | 1544 MHz |
| Shader Einheiten | 640 |
| VRAM size & type | 2048 MB GDDR5 |
| Speicher Takt max. | 7008 MHz |
| Speicheranbindung | 128 Bit |
| Display connectors | DVI-D, HDMI, Display Port |
| Power supply | No PCIe power supply |
| Slot Height | 2 Slots |
| Grafikkarten Länge (exakt) | 203 mm |
| Grafikkarten Breite (exakt) | 115 mm |
| Grafikkarten Länge | 150 - 249 mm |
| Grafikkarten Höhe | 30 - 50 mm |
| Grafikkarten Breite | 110 - 119,9 mm |
| Feature | Nvidia G-SYNC |