ASUS


GeForce GTX 1080 Ti STRIX O11G Gaming, 11264 MB GDDR5X
High-end graphics card NVIDIA GeForce GTX 1080 Ti
ASUS Strix cooler design with 3 fans
RGB-LED lighting & backplate
1.594/1.708 MHz Base-/Boost clock
11 GB GDDR5X VRAM
Item number: GCAS-205
EAN: 4712900714555
MPN: 90YV0AM0-M0NM00
Manufacturer: ASUS
Product information -
GeForce GTX 1080 Ti STRIX O11G Gaming, 11264 MB GDDR5X
The
ASUS GeForce GTX 1080 Ti STRIX O11G Gaming
comes with the famous "Strix" cooler design including a backplate and has a base clock of 1.569 MHz which, taking temperature requirements into account, increases performance via GPU Boost 3.0 to a boost clock of 1.683 MHz. The GPU Tweak II software can switch the card into "OC" mode, which raises the base clock to 1.594 MHz and the boost clock to 1.708 MHz. The 11 GB GDDR5X of VRAM is clocked at an enormous 5.550 MHz (11.100 MHz effective) and the 30 cm long card's PCB utilises 10 + 2 power phases and is powered by two 8-Pin PCIe connectors. The power supply must be capable of providing at least 600 Watts.
The DirectCU III cooler design from ASUS uses copper heatpipes in direct contact with the GPU. Atop the copper heatpipes are situated aluminium-finned heat sinks that are specially designed to direct heat away from the GPU with the help of three further fans. If the GPU is not under heavy load, e.g. 2D applications, and remains below the temperature threshold, the cooling fans can be slowed down or stopped completely when temperatures allow. This enables the quietest possible running of the graphics card. The grey-black cooler cover is equipped with RGB-LED lighting and the backplate serves to add additional stability and rigidity to the graphics card. ASUS Fan Connect II allows two case fans to be connected to the graphics card and controlled.
The Features of the ASUS GeForce GTX 1080 Ti STRIX O11G Gaming at a Glance
Semi-passive STRIX-cooler with 3 fans
Stylish RGB-LED lighting
High GPU base clock: 1.594 MHz
Enormous GPU boost clock: 1.708 MHz
11 GB GDDR5X VRAM
Aggressively-clocked VRAM: 5.550 MHz (effective 11.100 MHz)
3.584 CUDA Cores (shaders)
Additional PCIe power connector: 2x 8 Pin
The NVIDIA GeForce GTX 1080 Ti Graphics Card
The NVIDIA GeForce GTX 1080 Ti graphics card is based on the GP102-GPU with Pascal architecture and represents the flagship of the GeForce GTX 10-series. Employing a massive 11 GB of VRAM, a huge 3.584 CUDA cores as well as high GPU clock frequencies, the GTX 1080 Ti was made for 4K/UHD-resolution gaming, and represents an excellent choice for experiencing the best that Virtual Reality has to offer - as demanded by HMDs like the HTC Vive.
Forged with the new 16-nm FinFET manufacturing process, the GPU is able to fit a sensational 12 billion transistors onto the 471 mm² GP1102 chip. The 16 nm process, in combination with the Pascal architecture, also permits a notable reduction in power consumption with a 250 Watt TDP. This low TDP is combined with a cooler design appropriate for maintaining high boost clocks over long periods of time.
The GeForce GTX 1080 Ti graphics card is equipped with a gigantic 11 GB GDDR5X VRAM which is connected to the chipset by means of a 384-bit memory interface. GDDR5X VRAM has a 50% higher bandwidth when compared to GDDR5 VRAM which, when the high memory clock frequencies, allows a memory bus bandwidth of 484 GB/s.
Features supported by the GeForce GTX 1080 Ti include, among others, Direct X12, OpenGL 4.5, Vulkan, 3D Vision, NVIDIA Surround, Tessellation, PhysX, Ansel, CUDA, NVENC, SMX, GPU Boost 2.0, Adaptive Vertical Sync, SLI, G-Sync, VXGI, Super Resolution, 4K Ultra HD Support, 4K Surround, NVIDIA ShadowPlay, NVIDIA GameStream, HDCP and Simultaneous Multi-Projection 4.0.
Virtual Reality and 4K Gaming with the NVIDIA GeForce GTX 1080 Ti
Simultaneous Multi-Projection 4.0 (SMP) allows the GeForce GTX 1080 Ti to conserve geometry-rendering performance by rendering multiple perspectives (known as "Viewports") in a single pass. The Pascal architecture supports up to 16 of these Viewports simultaneously. SMP is primarily of interest to users of
Virtual Reality
(VR) and can massively improve the performance of the GTX 1080 TI during VR-related applications when compared to its predecessors.
One component of SMP 4.0 is known as Lens-Matched Shading (LMS), which optimises image rendering to prevent parts of the image unseen by the user in VR (due to the lenses) to remain unrendered. The curved lenses are situated between the eyes and the display to allow the image to be correctly adjusted.
Asynchronous Compute is the simultaneous execution of both the necessary calculations and render requests, and this is especially relevant in the context of APIs like DirectX 12 or Vulkan. As a result, faster and more efficient communication between the CPU and GPU occurs. The advent of Pascal architecture means that the GTX 1080 Ti is capable pausing calculations and buffering them, also known as "pre-emption".
Asynchronous Timewarp and Interleaved Reprojection technologies are techniques utilised by VR HMDs to prevent frame-rates falling below 90 Hertz. Asynchronous Compute allows the GP102 GPU to better prioritise these rendering techniques to guarantee an incredible VR experience.
In order for the card to reach its full potential in the long-term, new drivers should be downloaded and installed from NVIDIA or the third party manufacturer at regular intervals.
Rapid Graphics Card Replacement at Caseking!
At Caseking, defective graphics cards of all the brands listed below that are validly returned (meaning that the faults can be verified by us) by customers during the two year warranty period, starting with the receipt of the goods, will be immediately replaced with a
brand new card
if in stock. This way,
lengthy waiting times can be avoided entirely
since forwarding the defective goods to the manufacturer is no longer necessary! If the graphics card that is to be replaced is out of stock or can no longer be delivered we will issue a credit note to your customer account. With this credit you will be free to select an alternative graphics card from our stock. Any resulting surcharges can be added and we will refund any outstanding balance.
I have a defective graphics card. What do I do now?
->
Rapid RMA of faulty graphics cards
(click here)
Brands:
ASUS, Club 3D, EVGA, Gigabyte, Inno3D, Palit, PNY, Powercolor, Sapphire, VTX3D, XFX, ZOTAC & King Mod
Free Games with NVIDIA GeForce GTX Gaming Graphics Cards:
For every gaming graphics card purchased at Caseking we will send out voucher codes for the current
game bundles
via e-mail one or two business days after receipt of goods. For products not qualifying for the promotion we will not send out any codes. Only end customers are getting free extras. All promotional campaigns are limited and only valid while stock lasts or until the offer expires. There is no right of appeal. All active NVIDIA voucher codes are listed below:
NVIDIA GeForce GTX 1080 (Ti) & 1070 (Ti): Destiny 2 + Expansion Pass Bundle. More Info.
Technical Details:
Dimensions: 298 x 52,5 x 134 mm (W x H x D)
Slot Height: 2,5-Slot
GPU: NVIDIA GeForce GTX 1080 Ti
Chip: GP102
Manufacturing Process: 16 nm
GPU Frequency (Gaming Mode): 1.569 MHz
Boost Clock (Gaming Mode): 1.683 MHz
GPU Frequency (OC Mode): 1.594 MHz
Boost Clock (OC Mode): 1.708 MHz
Shader Units (CUDA Cores): 3.584
VRAM: 11.264 MB
Memory Frequency (Gaming Mode): 5.505 (11.010) MHz
Memory Frequency (OC Mode): 5.550 (11.100) MHz
Type: GDDR5X
Memory Bus Bandwidth: 352 Bit
Memory Throughput: 484 GB/s
Slot Type: PCIe x16 (PCIe/PCIe 2.x/PCIe 3.0)
Ports:
1x DVI-D
2x DisplayPort 1.4
2x HDMI 2.0b
Slot Type: 2x 8-Pin PCIe
Recommended Power Supply: min. 600 Watt
Features: DirectX 12, OpenGL 4.5, VR Ready, SLI Ready, NVIDIA Ansel, G-Sync, Gamestream, GPU Boost 3.0, HDCP 2.2, NVIDIA Surround, 3D Vision, Tessellation, PhysX, CUDA, NVENC, Adaptive Vertical Sync, VXGI, Super Resolution, 4K Ultra HD Support, SMP, NVIDIA ShadowPlay
Further links for

"GeForce GTX 1080 Ti STRIX O11G Gaming, 11264 MB GDDR5X"
Videos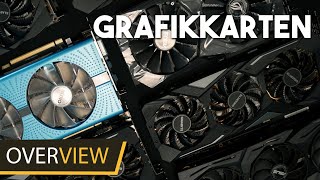 Technical Details
| | |
| --- | --- |
| GPU type / Series | NVIDIA GeForce GTX Gaming |
| Graphics chip | NVIDIA GeForce GTX 1080 Ti |
| Fertigung | 16 nm |
| GPU Takt (Basis) max. | 1594 MHz |
| GPU Takt (Boost) max. | 1708 MHz |
| Shader Einheiten | 3584 |
| VRAM size & type | 11 264 MB GDDR5X |
| Speicher Takt max. | 11 100 MHz |
| Speicheranbindung | 352 Bit |
| Display connectors | DVI-D, HDMI, HDMI (2x), Display Port, Display Port (2x) |
| Power supply | 2x 8-Pin PCIe |
| Slot Height | 2,5 Slots |
| Virtual Reality | Caseking Empfehlung, GeForce VR Ready |
| Feature | NVIDIA G-SYNC |
Awards
The Bottom Line: ASUS nails the high-end market with the ROG Strix GTX 1080 Ti, with military-like performance, style, and cooling. ROG gaming systems with two of these in SLI? If you can swim in your own drool and game at the same time, you won't regret it.


read more...

Pros:

- Top performing STRIX DirectCU III cooler shines again
- A perfect card for playing games at 4K 60fps
- Backplate looks superb with the ROG logo
- Custom PCB with uprated components means for a better quality card and great for overclocking
- Overall one of the best GTX 1080 Ti's on the market

read more...

This ASUS version just keeps blood quickly, almost inaudibly under load, has a nice supporting feature set with the fan- and RGB headers come with three-year warranty, is physically impressive to behold and crucial: extremely compatible with many cases and motherboards thanks to the neutral color scheme with only the RGB LED feature as (optionally adjustable) color element. Given the higher consumption and performance of the GTX Ti 1080 chip is even without comparisons safe to say that producing such a highly overclocked but silent card is an outstanding achievement.

read more...