ASUS


GeForce RTX 2060 Turbo 6G, 6144 MB GDDR6
NVIDIA GeForce RTX 2060 Grafikkarte von ASUS
mit 1.365/1.680 MHz Base-/Boost-Takt
6 GB GDDR6 VRAM mit 14 GHz RAM-Takt (effektiv)
Radial-Fan-Kühlerdesign
Item number: GCAS-277
EAN: 4718017221337
MPN: 90YV0CM0-M0NA00
Manufacturer: ASUS
Product information -
GeForce RTX 2060 Turbo 6G, 6144 MB GDDR6
Die
ASUS GeForce RTX 2060 Turbo 6G
bietet als Gaming-Grafikkarte aus dem Mittelklassesegment ein gutes Preis-Leistungs-Verhältnis. Bestückt mit einem TU106-Grafikchip, ermöglicht die Grafikkarte Echtzeit-Raytracing für atemberaubende Licht- und Schatteneffekte. Die Turing-GPU-Architektur, kombiniert mit der Herstellung in einem 12-nm-Verfahren, macht zudem einen besonders effizienten Betrieb der Grafikkarte möglich. Dieses Modell ist mit 6 GB Videospeicher mit der GDDR6-Spezifikation ausgestattet.
Die Features der ASUS GeForce RTX 2060 Turbo 6G im Überblick:
Radial-Fan-Kühlerdesign
Basistakt der GPU: 1.365 MHz
Boost-Takt der GPU: 1.680 MHz
High-End-Grafikspeicher: 6 GB GDDR6
Speichertakt: 7.000 MHz (effektiv 14.000 MHz)
TDP: 160 Watt
Zusätzlicher Stromanschluss: 1x 8-Pin-PCIe
Videoausgänge: 2x DP 1.4, 2x HDMI 2.0b
Kühlerdesign und Taktraten der ASUS GeForce RTX 2060 Turbo 6G
Die
1.680 MHz Boost-Takt
des TU106-Grafikchips der
ASUS GeForce RTX 2060 Turbo 6G
Grafikkarte werden dank des effektiven
Radial-Fan-Kühlers
lange gehalten. Per GPU-Boost 4.0 wechselt die Grafikkarte automatisch auf den Boost-Takt, um bei hoher Auslastung maximale Performance bieten zu können. Der Arbeitsspeicher der GDDR6-Spezifikation ist über ein 192-Bit-Speicherinterface an die GPU angebunden und die 6 GB VRAM takten mit 7.000 MHz (effektiv 14.000 MHz). Die 26,8 cm lange Grafikkarte wird über einen zusätzlichen 8-Pin-PCIe-Anschluss mit Strom versorgt.
Weitere Informationen zur NVIDIA GeForce RTX 2060:
Hintergrundwissen zur GPU-Architektur, dem GDDR6-Videospeicher sowie Benchmarks können auf der
Kategorieseite
gefunden werden.
Grafikkarten-Umtausch ohne Wartezeit bei Caseking!
Während des Gewährleistungszeitraumes von 2 Jahren ab Warenerhalt werden bei Caseking von Endkunden berechtigt reklamierte Grafikkarten - also solche mit einem von uns bestätigten Defekt - aller unten genannten Marken
direkt gegen Neuware
ausgetauscht (sofern lagernd). Eine Einsendung der fehlerhaften Ware an den Hersteller und damit verbundene
längere Wartezeiten entfallen
somit komplett! Sollte die auszutauschende Grafikkarte nicht mehr lagernd oder lieferbar sein, so wird von uns eine Gutschrift ausgestellt. Anschließend kann damit eine alternative Grafikkarte aus unserem Sortiment frei gewählt werden. Dabei anfallende Aufpreise können einfach nachgezahlt werden und eventuell entstehende Restbeträge werden von uns zurückerstattet.
Wie gehe ich bei einem Defekt meiner Grafikkarte vor?
->
Grafikkarten-Soforttausch bei Defekt
(hier klicken)
Marken:
ASUS, Club 3D, EVGA, Gigabyte, INNO3D, Palit, PNY, Powercolor, Sapphire, VTX3D, XFX, ZOTAC & King Mod
Gratis-Spiele zu NVIDIA GeForce GTX/RTX Gaming-Grafikkarten:
Zu jeder bei Caseking gekauften Spiele-Grafikkarte versenden wir innerhalb von 14 Tagen nach Warenerhalt die dazugehörigen Gutscheincodes der jeweils aktuellen
Game-Bundles
per E-Mail. Bei nicht qualifizierten Produkten wird kein Gutscheincode versendet. Nur Endkunden erhalten kostenlose Beigaben. Alle Promotion-Aktionen sind limitiert und nur gültig, solange der Vorrat reicht oder bis das Angebot beendet wird. Der Rechtsweg ist ausgeschlossen. Nachfolgend sind alle momentan aktiven Gutscheinaktionen von NVIDIA aufgeführt:
NVIDIA GeForce RTX 2080 Ti, 2080, 2070, 2060 (+SUPER): Call of Duty: Modern Warfare. Mehr Infos.
---
ASUS GeForce RTX 2060 Turbo 6G
NVIDIA TURING: Die ASUS-GeForce-RTX-Grafikkarten basieren auf der Turing-GPU-Architektur und der brandneuen RTX-Plattform. Sie ermöglichen eine bis zu 6x höhere Leistung im Vergleich zu den Grafikkarten der Vorgängergeneration bei der Nutzung von Echtzeit-Raytracing und künstlicher Intelligenz sowie in Spielen.
DirectX 12: Neue Grafikeffekte und Rendering-Techniken für ein extrem realistisches Gaming-Erlebnis.
NVIDIA Shadowplay: Aufnehmen und Teilen mit Freunden von hochauflösenden Gameplay-Videos, Screenshots und Livestreams.
Die neu entwickelte Abdeckung verbessert die Kühlung für Multi-GPU-Konfigurationen und Gehäuse mit eingeschränktem Luftstrom
Der Lüfter mit dualem Kugellager und IP5X-Staubschutz ist größer, leiser und bewegt mehr Luft.
Das 144-stündige Validierungsprogramm unterzieht die Karten einer Reihe von harten Belastungstests, um eine hohe Zuverlässigkeit zu gewährleisten.
Die Auto-Extreme-Technologie nutzt Automatisierungstechniken, um die Zuverlässigkeit zu erhöhen.
Super Alloy Power II beinhaltet Spulen aus hochwertigen Legierungen, Festpolymerkondensatoren und eine Reihe von Hochstrom-Leistungsstufen zur Versorgung der Turing-Kerne.
GPU Tweak II bietet intuitive Leistungsoptimierungen und eine Temperatursteuerung.
Neu entwickelte Abdeckung
Die Turbo GeForce RTX 2060 verfügt über eine neuartige Abdeckung, die stylisch aussieht und gleichzeitig die Kühlung an mehreren Seiten optimiert. Ein Teil der Abdeckung, die den Lüftereinlass umgibt, wurde angehoben, um einen Puffer zu anderen Karten in einer SLI-Konfiguration oder einem kompakten Gehäuse zu schaffen. Dieser physische Puffer wird mit einer abgewinkelten Abdeckfläche kombiniert, welche die Luft zu einem großen 80mm-Lüfter leitet. So wird sichergestellt, dass die Temperatur der Turing™-Kerbe jederzeit unter Kontrolle bleibt.
dualkugelgelagerte Lüfter
Die Turbo GeForce RTX 2060 verfügt über einen 80mm-Lüfter mit dualem Kugellager, der nicht nur leise und effizient arbeitet, sondern auch doppelt so lange hält wie ein Lüfter mit Gleitlager. Um die Zuverlässigkeit noch weiter zu erhöhen, hat ASUS den Lüfter staubgeschützt nach IP5X konstruiert. Das bedeutet, dass die internen Komponenten durch Staub nicht beschädigt werden können.
GPU Tweak II
Das ASUS GPU Tweak II Utility hebt die Performance der Grafikkarte auf die nächste Stufe. Die Software gibt einem die Möglichkeit, wichtige Parameter wie GPU-Kerntakt, Speicherfrequenz, Spannungseinstellungen und mehr zu optimieren und alles in Echtzeit über ein anpassbares On-Screen-Display zu überwachen. Von der Feinabstimmung der Leistung bis hin zur erweiterten Lüftersteuerung bietet GPU Tweak II alle Tools, die man braucht, um das Maximum aus der Grafikkarte herauszuholen - inklusive XSplit Gamecaster und wtfast.
Dezente Beleuchtung
Die Abdeckung ist mit einem dezent illuminierten Leuchtstreifen ausgestattet, der deinem System einen professionell gestalteten Akzent verleiht.
144-Stündiges Validierungsprogramm
ASUS umfangreichen Leistungs- und Belastungstests starten mit den aktuellsten Titeln aus den Gaming-Charts - wie Fortnite, League of Legends, Overwatch und PlayerUnknown's Battlegrounds. Zusätzlich führt ASUS Zuverlässigkeitstests durch, die aus einem 144-Stunden-Stabilitätstest und einer Reihe von 3DMark-Benchmarking-Läufen bestehen.
---
Technische Details:
Maße: 268 x 40 x 113 mm (B x H x T)
Bauhöhe: 2-Slot
GPU: GeForce RTX 2060
Chip: TU106
Fertigung: 12 nm
GPU-Takt: 1.365 MHz
Boost Clock: 1.680 MHz
CUDA-Cores (Shader): 1.920
RT-Kerne: 30
Tensor-Cores: 240
Speicher-Größe: 6.144 MB
Speicher-Takt: 7.000 (14.000) MHz
Typ: GDDR6
Speicheranbindung: 192 Bit
Speicherbandbreite: 336 GB/s
Steckplatz: PCIe x16 (PCIe/PCIe 2.x/PCIe 3.0)
Anschlüsse:
2x DisplayPort 1.4
2x HDMI 2.0b
Stromversorgung: 1x 8-Pin-PCIe
Empfohlene Netzteil-Leistung: min. 500 Watt
Features: DirectX 12, OpenGL 4.5, Vulkan API, VR Ready, NVIDIA Ansel, G-Sync HDR, NVIDIA GPU Boost 4.0, HDCP 2.2, NVIDIA Surround, 3D Vision, Tessellation, PhysX, CUDA, NVENC, Adaptive Vertical Sync, VXGI, Super Resolution, 4K Ultra HD Support, SMP, NVIDIA ShadowPlay, Real-Time Ray Tracing
Further links for

"GeForce RTX 2060 Turbo 6G, 6144 MB GDDR6"
Videos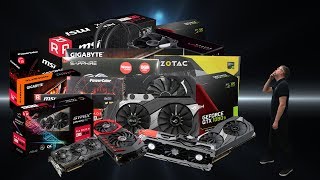 Technical Details
| | |
| --- | --- |
| GPU type / Series | NVIDIA GeForce RTX Gaming |
| Graphics chip | GeForce RTX 2060 |
| Fertigung | 12 nm |
| GPU Takt (Basis) max. | 1365 MHz |
| GPU Takt (Boost) max. | 1680 MHz |
| Shader Einheiten | 1920 |
| VRAM size & type | 6144 MB GDDR6 |
| Speicher Takt max. | 14 000 MHz |
| Speicheranbindung | 192 Bit |
| Display connectors | HDMI, HDMI (2x), Display Port, Display Port (2x) |
| Power supply | 1x 8-Pin PCIe |
| Slot Height | 2 Slots |
| Grafikkarten Länge (exakt) | 268 mm |
| Grafikkarten Höhe (exakt) | 40 mm |
| Grafikkarten Breite (exakt) | 113 mm |
| Grafikkarten Länge | 250 - 300 mm |
| Grafikkarten Höhe | 30 - 50 mm |
| Grafikkarten Breite | 110 - 119,9 mm |
| Illumination | yes |
| Illumination colour | RGB (selectable) |
| Virtual Reality | Caseking Empfehlung, GeForce VR Ready |
| Feature | NVIDIA G-SYNC, NVIDIA G-SYNC HDR |