ASUS


PG279Q, 68,58 cm (27 Zoll), 165Hz, G-SYNC, IPS - DP
27 Zoll großer WQHD-Gaming-Monitor mit 165 Hz
4 ms Reaktionszeit
DP
dünnem Rahmen & G-SYNC (EEK B)
Gratis Versand mit Gutschein:
ASUS-VKFREI
(Gilt nur für ASUS Monitore)
Item number: TFAS-073
EAN: 4712900143683
MPN: 90LM0230-B01370
Manufacturer: ASUS
Product information -
PG279Q, 68,58 cm (27 Zoll), 165Hz, G-SYNC, IPS - DP
ASUS
bietet mit dem
ROG Swift PG279Q
aus seiner "Republic of Gamers"-Produktsparte einen Gaming-Monitor mit einer hohen Auflösung und Bildwiederholfrequenz an. Der 27 Zoll große
ASUS PG279Q
bietet eine Auflösung von 2.560 x 1.440 Pixeln und eine Reaktionszeit von vier Millisekunden und unterstützt die G-Sync-Technologie von NVIDIA.
Die Features des ASUS ROG Swift PG279Q im Überblick
27 Zoll großes Display mit 2.560 x 1.440 Pixeln
IPS-Panel mit Betrachtungswinkeln von 178° / 178°
Kurze Reaktionszeit von nur vier Millisekunden
Bildwiederholfrequenz von 165 Hertz per OC und NVIDIA G-Sync
1x HDMI 1.4, 1x DisplayPort 1.2, 2x USB 3.0 und 3,5-mm-Kopfhörerbuchse
ASUS ROG Swift PG279Q: Gaming-Monitor mit 27 Zoll, WQHD-Auflösung und G-Sync
Das 27 Zoll große Display des
ASUS ROG Swift PG279Q
bietet eine WQHD-Auflösung von 2.560 x 1.440 Pixeln. Sein IPS-Panel wartet mit einer
Reaktionszeit von nur vier Millisekunden
, sehr guten
Betrachtungswinkeln von 178 Grad
horizontal und vertikal auf und stellt 16,7 Millionen Farben dar und bietet eine maximale
Helligkeit von 350 cd/m²
. Die reguläre
Bildwiederholfrequenz von 144 Hertz kann per OSD auf 165 Hertz übertaktet
werden.
Hohe Bildwiederholfrequenz und G-Sync
In Kombination mit einer kompatiblen GeForce-Grafikkarte werden Bildschirm-Tearing und VSync-bedingte Input-Lags beseitigt und dadurch die Bildschärfe bei schnellen Schwenks gegenüber herkömmlichen Flachbildschirmen deutlich verbessert. Alle TFT-Bildschirme erneuern ihren Bildinhalt in Refresh-Zyklen. Bei einem TFT mit einer Bildwiederholfrequenz von 60 Hertz wird das angezeigte Bild also 60 Mal pro Sekunde erneuert. Jede Grafikkarte liefert dazu die Bilddaten in variablen Frames per Second (FPS), also Bildern pro Sekunde, an den Monitor. Damit kein sichtbarer Riss im Bild entsteht, müssen die FPS der Grafikkarte mit den Refresh-Zyklen des Bildschirms synchronisiert werden.
Ein
165-Hertz-Monitor
wie der
ASUS ROG Swift PG279Q
hat dabei deutlich mehr Spielraum als einer mit nur 60 Hertz. Das häufig verwendete VSync limitiert die Bildrate auf die Refreshrate des Monitors und kann zwar Screen-Tearing verringern, aber nicht vollständig beseitigen und erzeugt dabei jedoch einen spürbaren Input-Lag. Das G-SYNC-Modul von NVIDIA synchronisiert bei unterstützten GeForce-Grafikkarten Refresh-Rate und Frame-Rate völlig ohne die genannten Nachteile. Heraus kommt das flüssigste, rasanteste und reaktionsschnellste Gaming-Erlebnis aller Zeiten.
Design, Ergonomie und Konnektivität
Das Design des
ASUS ROG Swift PG279Q
ist generell für Gaming ausgelegt und so finden sich neben schönen herausstechenden Kanten am schwarzen Monitor auch ein hübscher Standfuß mit einem
roten LED-Ring
sowie ein
5-Wege-Joystick
zur Bedienung der Menü-Steuerung. Die
DisplayPort-1.2
- Schnittstelle unterstützt nativ die WQHD-Auflösung bei einer Bildwiederholfrequenz von 165 Hertz. Darüber hinaus verfügt der
ASUS PG279Q
auch über einen integrierten USB-3.0-Hub mit zwei Ports.
Der
ASUS ROG Swift PG279Q
verfügt neben seinen enormen technischen Features auch über praktische ergonomische Eigenschaften wie die Tilt- und Pivot-Funktionen, ist
um 12 Zentimeter höhenverstellbar
lässt sich in beide Richtungen um 60 Grad schwenken. Die Flicker-Free-Technologie beugt einem Ermüden der Augen vor, während die in den Monitor integrierten Lautsprecher einen tollen Klang liefern, wenn man mal eine Headset-Pause benötigt.
Technische Details:
Allgemein:
Maße (mit Standfuß): 620 x 553 x 238 mm (B x H x T)
Maße (ohne Standfuß): 620 x 363 x 66 (B x H x T)
Gewicht: 7,0 kg
Farbe: Schwarz (matt)
Ergonomie:
Tilt: -5°; bis +20°
Swivel: ´-60° bis +60°
Pivot: ja
Höhenverstellbarkeit: 120 mm
Display:
Bildschirmdiagonale: 27 Zoll (68,58 cm)
Seitenverhältnis: 16:9
LCD-Art: IPS
Hintergrundbeleuchtung: White-LED
Native Auflösung (non-interlaced): 2.560 x 1.440 Pixel
Bildwiederholrate: 165 Hz
Farben: max. 16,7 Millionen (8 Bit)
Reaktionszeit: 4 ms (Grau-zu-Grau)
Helligkeit: 350 cd/m²
Betrachtungswinkel: 178° horizontal / 178° vertikal
Anschlüsse:
1x DisplayPort 1.2
2x HDMI
1x USB 3.0 Typ B (Upstream)
2x USB 3.0 Typ A (Downstream)
Lautsprecher: 2x 2W
Energieeffizienzklasse: B
auf einer EEK-Skala von A+++ (höchste) bis G (geringste Effizienz)
gemäß der delegierten Verordnung (EU) Nr. 1062/2010 der Kommission (EnVKV)
Herstellergarantie: 3 Jahre
Further links for

"PG279Q, 68,58 cm (27 Zoll), 165Hz, G-SYNC, IPS - DP"
Videos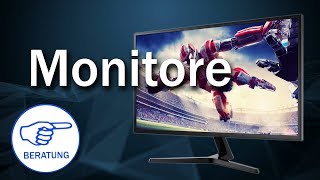 Technical Details
| | |
| --- | --- |
| Screen Size | 27 inch |
| Aspect Ratio | 16:9 |
| Screen resolution | WQHD (2560 x 1440 Pixel) |
| Refresh Rate | 144 Hz and higher, 165 Hz |
| Response time | 4 ms (grey-to-grey) |
| Helligkeit | 350 cd/m² |
| Kontrastverhältnis (statisch) | 1000:1 |
| Kontrastverhältnis (dynamisch) | 100 000 000:1 |
| Betrachtungswinkel | 178° horizontal / 178° vertikal |
| Farbtiefe | 8 Bit (max. 16.7 Mio. Farben) |
| Farbraum | 100% sRGB |
| Curved Display | Nein |
| Panel type | IPS |
| Display connectors | HDMI, HDMI (2x), Display Port |
| Height adjustment | yes |
| Pivot | yes |
| VESA Support | 100 x 100 mm |
| Feature | 120 / 144 Hz, NVIDIA G-SYNC, USB Hub |
| Speaker | yes, 2x 2 Watt |
| Energy efficiency class | B |
Awards
Hardwareluxx - Übertaktbar auf 165 Hz - ASUS ROG PG279Q

ASUS bietet mit dem ROG PG279Q einen hochgezüchteten Gaming-Monitor mit G-Sync, der nicht nur mit einer erstklassigen Bildqualität aufwarten kann, sondern sich auch noch auf 165 Hz im G-Sync-Betrieb "übertakten" lässt. Damit das möglich ist, muss zwar eine Grafikkarte der zweiten Maxwell-Generation im System stecken, wer aber einen solchen High-End-Monitor in Betracht zieht, wird sicherlich mit der nötigen Hardware ausgestattet sein. Dass G-Sync überzeugen kann, haben wir schon mehr als einmal bestätigt und tun dies gern wieder. Gleichzeitig kann der PG279Q dank seiner hohen Bildwiederholrate mit einer extrem "smoothen" Darstellung aufwarten, entsprechend potente Grafikkarte natürlich vorausgesetzt.

We've only spent a few days with the ASUS ROG SWIFT PG279Q, but to this point, it's been a pleasure to use. This may be the best gaming monitor available (or almost available) if you've got the budget and dig its aesthetics, and as such, we're giving it an Editor's Choice Award.



read more...