ASUS


Radeon RX 5500 XT Dual O8G Evo, 8192 GDDR6
Gaming-Grafikkarte von ASUS
Radeon RX 5500 XT
max. 1.865 MHz GPU-Boost-Takt im OC-Modus
8 GB GDDR6-Speicher
3x DisplayPort 1.4 / 1x HDMI
Dual-Lüfter-Kühlerdesign mit RGB-Beleuchtung
Item number: GCAS-352
EAN: 4718017578059
MPN: 90YV0DV1-M0NA00
Manufacturer: ASUS
Product information -
Radeon RX 5500 XT Dual O8G Evo, 8192 GDDR6
Nachdem AMD bereits mit den High-End-GPUs auf Basis der RDNA-Architektur überzeugen konnte, folgt mit der
AMD Radeon RX 5500 XT
nun die im Einsteigersegment positionierte Gaming-Grafikkarte. Der "Navi 14"-Grafikchip der
Radeon RX 5500 XT
verfügt über 1.408 Streaming-Prozessoren (Shader-Einheiten) und bietet unter anderem
H265/HEVC-Videokodierung
und die Unterstützung von
Radeon VR Ready Premium
. Beim Videospeicher setzt die texanische Chipschmiede auf den GDDR6-Standard und eine Kapazität von bis zu 8 GB.
Die Features der ASUS Radeon RX 5500 XT Dual O8G Evo:
Dual-Lüfterdesign mit RGB-Beleuchtung und Backplate
AMD Navi Grafikchip mit RDNA-Architektur
Unterstützung für DirectX 12 & Vulkan
8 GB GDDR6 Videospeicher mit 128-bit-Speicherinterface
4K H264- und H265/HEVC-Videokodierung (decode & encode)
Basis-Takt: 1.607/TBA MHz (Gaming-/OC-Mode)
Game-Takt: 1.733/1.737 MHz (Gaming-/OC-Mode)
Boost-Takt: 1.845/1.865 MHz (Gaming-/OC-Mode)
Für das Gaming designte RDNA-GPU-Architektur
Hohe Effizienz dank 7-nm-Herstellungsverfahren
TDP von nur 130 Watt bei High-End-Performance
Zusätzliche Stromversorgung: 1x 8-Pin PCIe
Die ASUS Radeon RX 5500 XT Dual O8G Evo im Detail:
Der Navi-Grafikchip der ASUS Radeon RX 5500 XT Dual O8G Evo taktet im Gaming-Modus mit einem maximalen
Boost-Takt von 1.845 MHz
, während der
Basistakt von 1.607 MHz
beträgt. Der
Game-Takt von 1.733 MHz
gibt den nominellen Durchschnittstakt unter Last an, der beim Spielen vorliegt. Im OC-Modus erhöhen sich die Werte auf TBA/1.737/1.865 MHz (Base-/Game-/Boost-Takt). Die
8 GB GDDR6-Videospeicher
takten mit 7.000 MHz (effektiv
14.000 MHz
) und sind über ein 128-bit-Speicherinterface an den Navi-Chip angebunden. Damit der Grafikchip möglichst lange so hoch wie möglich taktet, kommt ein insgesamt 28 cm langes Kühlerdesign mit zwei Lüftern zum Einsatz, welches zwei Slotblenden im Gehäuse belegt. Für die Stromversorgung der Radeon RX 5500 XT-Gaming-Grafikkarte wird ein 8-Pin-PCIe-Stromstecker benötigt und es wird von AMD ein Netzteil mit einer Leistung von 450 Watt empfohlen.
Weitere Informationen zur AMD Radeon RX 5500 XT
Hintergrundwissen zur GPU-Architektur, dem GDDR6-Videospeicher sowie Benchmarks können auf der
Kategorieseite
gefunden werden.
Grafikkarten-Umtausch ohne Wartezeit bei Caseking!
Während des Gewährleistungszeitraumes von 2 Jahren ab Warenerhalt werden bei Caseking von Endkunden berechtigt reklamierte Grafikkarten - also solche mit einem von uns bestätigten Defekt - aller unten genannten Marken
direkt gegen Neuware
ausgetauscht (sofern lagernd). Eine Einsendung der fehlerhaften Ware an den ASUS und damit verbundene
längere Wartezeiten entfallen
somit komplett! Sollte die auszutauschende Grafikkarte nicht mehr lagernd oder lieferbar sein, so wird von uns eine Gutschrift ausgestellt. Anschließend kann damit eine alternative Grafikkarte aus unserem Sortiment frei gewählt werden. Dabei anfallende Aufpreise können einfach nachgezahlt werden und eventuell entstehende Restbeträge werden von uns zurückerstattet.
Wie gehe ich bei einem Defekt meiner Grafikkarte vor?
->
Grafikkarten-Soforttausch bei Defekt
(hier klicken)
Marken:
ASUS, Club 3D, EVGA, Gigabyte, INNO3D, Palit, PNY, Powercolor, Sapphire, VTX3D, XFX, ZOTAC & King Mod
Gratis-Spiele zu NVIDIA GeForce GTX/RTX Gaming-Grafikkarten:
Zu jeder bei Caseking gekauften Spiele-Grafikkarte versenden wir innerhalb von 14 Tagen nach Warenerhalt die dazugehörigen Gutscheincodes der jeweils aktuellen
Game-Bundles
per E-Mail. Bei nicht qualifizierten Produkten wird kein Gutscheincode versendet. Nur Endkunden erhalten kostenlose Beigaben. Alle Promotion-Aktionen sind limitiert und nur gültig, solange der Vorrat reicht oder bis das Angebot beendet wird. Der Rechtsweg ist ausgeschlossen. Nachfolgend sind alle momentan aktiven Gutscheinaktionen von NVIDIA aufgeführt:
AMD Radeon RX 5700 (XT), 5600 XT & 5500 XT: World of Warcraft: Shadowlands / Godfall. Mehr Infos.
---
ASUS Radeon RX 5500 XT Dual O8G Evo
Das Axial-Tech-Lüfterdesign bietet eine kleinere Lüfternabe, durch die längere Lüfterblätter ermöglicht werden, sowie einen Sperrring, der den abwärtsgerichteten Luftdruck erhöht.
Die 0dB-Technologie sorgt für eine niedrige Geräuschentwicklung bei weniger anspruchsvollen Spielen.
Die IP5X-Staubdichtigkeit bietet Schutz vor dem Eindringen von Partikeln und sorgt für eine bessere Haltbarkeit.
Die Auto-Extreme-Technologie nutzt Automatisierungstechniken, um die Zuverlässigkeit zu erhöhen.
Eine schützende Rückplatte sichert die Komponenten während des Transports und beim Einbau.
Das 144-stündige Validierungsprogramm unterzieht die Karten einer Reihe von harten Belastungstests, um eine hohe Zuverlässigkeit zu gewährleisten.
Axial-Tech-Lüfterdesign
Diese Lüfter wurden für die neueste Generation von High-End-ROG-Grafikkarten neu entwickelt und verfügen über eine kleinere Nabe für längere Blätter und einen Sperrring zur Erhöhung des Luftdrucks nach unten.
0dB-Technologie
Ein fortschrittlicher Onboard-Controller bringt die Lüfter zum Stillstand, wenn die Kerntemperatur der GPU unter 60 Grad Celsius sinkt, damit weniger anspruchsvolle Spiele in angenehmer Stille genossen werden können. Sobald die Temperaturen einen festgelegten Grenzwert übersteigen, laufen die Lüfter automatisch wieder an.
Schützende Rückplatte
Die Platine wird durch eine Aluminium-Backplate verstärkt, die für zusätzliche Stabilität sorgt, ein Durchbiegen der Leiterplatte verhindert sowie Bauteile und Leiterbahnen vor Beschädigungen schützt.
IP5X-Staubdichtigkeit
Staub ist der größte Feind für Lüfter. Die Flügel sind einfach zu reinigen, aber um den Staub im Inneren des Lüfters zu entfernen, muss das Gehäuse auseinandergebaut werden - und das ist keine leichte Aufgabe. Das Erreichen der IP5X-Zertifizierung bedeutet, dass unerwünschte Staubpartikel aus dem Gehäuseinneren ferngehalten werden, und du deinen PC daher nicht aufwändig reinigen musst.
Dezente Beleuchtung
Die Abdeckung ist mit einem dezent illuminierten Leuchtstreifen ausgestattet, der deinem System einen stylischen Akzent verleiht.
144-Stündiges Validierungsprogramm
Jede Karte muss vor dem Versand die strengen Leistungs- und Zuverlässigkeitsstandards erfüllen. Die Leistungs- und Belastungstests werden mit den aktuellsten Titeln aus den Gaming-Charts durchgeführt - wie Fortnite, League of Legends, Overwatch und PlayerUnknown's Battlegrounds. Zusätzlich führt ASUS Zuverlässigkeitstests durch, die aus einem 144-Stunden-Stabilitätstest und einer Reihe von 3DMark-Benchmarking-Läufen bestehen. So wird sichergestellt, dass die Karte auch dann noch einwandfrei funktioniert, wenn sie an ihrer Leistungsgrenze betrieben wird.
---
Technische Details:
Maße: 280 x 58 x 127 mm (B x H x T)
Bauhöhe: 3-Slot
GPU: AMD Radeon RX 5500 XT ("Navi")
Fertigung: 7 nm
GPU-Takt (Gaming-Mode): 1.607 MHz
Game Takt (Gaming-Mode): 1.733 MHz
Boost Clock (Gaming-Mode): 1.845 MHz
GPU-Takt (OC-Mode): TBA MHz
Game-Takt (OC-Mode): 1.737 MHz
Boost Clock (OC-Mode): 1.865 MHz
Shader-Einheiten: 1.408
Speicher-Größe: 8.192 MB
Speicher-Takt: 7.000 (effektiv 14.000) MHz
Typ: GDDR6
Speicheranbindung: 128 Bit
Speicherbandbreite: 224 GB/s
Steckplatz: PCIe 4.0 x16 (Abwärtskompatibel mit PCIe 3.0)
Anschlüsse:
3x DisplayPort 1.4
1x HDMI 2.0b
TDP: 130 Watt
Stromversorgung: 1x 8-Pin PCIe
Empfohlene Netzteil-Leistung: min. 450 Watt
Features: RDNA-GPU-Architektur, H265/HEVC-Videokodierung, VSR (4K), DirectX 12, Vulkan, OpenGL 4.5, OpenCL 2.1, Mantle, Eyefinity 2.0, CrossFireX, HD3D, TrueAudio, FreeSync 2, HDR-Ready, Radeon VR-Ready Premium
Further links for

"Radeon RX 5500 XT Dual O8G Evo, 8192 GDDR6"
Videos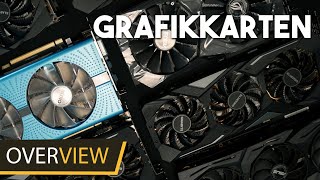 Technical Details
| | |
| --- | --- |
| GPU type / Series | AMD Radeon RX Gaming |
| Graphics chip | AMD Radeon RX 5500 XT |
| Fertigung | 7 nm |
| GPU Takt (Basis) max. | 1.607 MHz |
| GPU Takt (Boost) max. | 1.845 MHz |
| Shader Einheiten | 1.408 |
| VRAM size & type | 8.192 MB GDDR6 |
| Speicher Takt max. | 14.000 MHz |
| Speicheranbindung | 128 Bit |
| Display connectors | HDMI, Display Port, Display Port (2x), Display Port (3x) |
| Power supply | 1x 8-Pin PCIe |
| Slot Height | 3 Slots |
| Grafikkarten Länge (exakt) | 280 mm |
| Grafikkarten Höhe (exakt) | 58 mm |
| Grafikkarten Breite (exakt) | 127 mm |
| Grafikkarten Länge | 250 - 300 mm |
| Grafikkarten Höhe | über 50 mm |
| Grafikkarten Breite | 120 - 129,9 mm |
| Illumination | yes |
| Illumination colour | RGB (selectable) |
| LED Kompatibilität | ASUS Aura Sync |
| Feature | AMD FreeSync, AMD FreeSync 2, AMD FreeSync 2 HDR |