be quiet!


Dark Base 700 RGB Midi-Tower - Black Window
Modular Midi-Tower in black from be quiet!
RGB lighting & tempered glass side panel
sound insulation and dust filters
fan controls & two pre-installed SilentWings 3 fans
Item number: GEBQ-027
EAN: 4260052185742
MPN: BGW23
Manufacturer: be quiet!
Product information -
Dark Base 700 RGB Midi-Tower - Black Window
The
be quiet! Dark Base 700 RGB Midi-Tower
is an exceptionally flexible and quiet case that blends modularity, compatibilty, functionality and design in a signle stunning package. Apart from the extensive configuration options, there are also two pre-installed be quiet! SilentWings 3 PWM fans and this opens up a range of options for air- and watercooling. The luxurious combination of premium materials and functionality help to make the Dark Base 700 RGB into the perfect refuge for a high-end or overclocked gaming system, or even a system with extensive watercooling.
The be quiet! Dark Base 700 RGB Midi-Tower at a Glance:
Modular interior thanks to versatile motherboard tray and HDD slots
Intelligent airflow design & extensive air- and watercooling options
Two pre-installed be quiet! SilentWings 3 PWM fans
Tempered glass side panel enables an unobstructed view of the hardware
Stylish LED lighting with six modes
Space for an E-ATX-, ATX-, Micro-ATX- or Mini-ITX motherboard
Fan controller for up to six fans with four different modes
I/O-Panel with 2x USB 3.0, 1x USB 3.1 Gen 2 Type C and HD Audio
Modular Interior with Extensive Customisability Options
The stylish Midi-Tower supports motherboards in the E-ATX, ATX, Micro-ATX and Mini-ITX form factors, thanks to the fact that the motherboard tray can be adjusted to meet the needs and individual requirements of the user. As a consequence, if users wish to customise it to improve airflow in a specific way or enjoy the look of an inverted motherboard from the left hand side of the case, they can do so. If needed, the motherboard tray can even be completely removed to pull double duty as bench table. The drive slots are similarly customisable. All in all, the case offers an incredible array of choice when it comes to the interior of the Dark Base 700 RGB.
In addition to the modularity of the case, be quiet! has also provided plenty of extra space in the case, with the Dark Base 700 RGB capable of holding a max of seven 3,5" drives and/or seventeen 2,5" drives. The drives can be installed without the need for tools in individual slots, and these also offer silicon anti-vibration rails to allow the drives to function as quietly as possible by preventing the vibrations carrying over to the drive cages and the rest of the case. Furthermore, the slots can be individually removed to give users the choice of increasing the space available for graphics cards and watercooling hardware.
Given the expansive interior, graphics cards up to a length of 286 mm can fit. Without the HDD slots, however, this space increases up to 430 mm. CPU coolers in the Dark Base 700 RGB can be up to 180 mm tall and power supplies up to 285 mm long.
Premium Design Thanks to Tempered Glass Side Window & LED Lighting
The design of the be quiet! Dark Base 700 RGB remains, as was the case with previous models in the Dark Base series, strongly focused on elegant and stylish aesthetics to give it an attractive high-end look. The stylish glass side window (tinted, tempered glass) gives the installed hardware and additional touch of class and style. The closed front and the roof consist of brushed aluminium.
This case also leaves a lasting impression due to the two LED strips that have been integrated into the front of the case. These can be adjusted by a switch in the front of the case. Six colours (white, red, green, blue, orange, purple) as well as three modes (single colour, pulse, rainbow) are available. Alternatively, RGB synchronisation is also possible via the motherboard itself directly.
Ingenious Cooling Design for Fan- or Water Cooling
Two 140 mm SilentWings 3 PWM fans are pre-installed in the Dark Base 700 RGB, two at the front and one at the back. The fans spin at up to 1.600 RPM, and thanks to low vibration motors, durable fluid-dynamic bearings, and a fan frame with specially altered air inlets, operate at remarkable low noise levels. The airflow design of the Dark Base 700 RGB Midi-Tower places great emphasis on minimising noise, as can be seen in the innovative noise-reducing air inlets carefully placed around the case. The side-effect of this is greater overall airflow. In order to maximise the case's silence-oriented credentials however, the case also provides extensive insulation and dampening on the motherboard tray, PSU tray and the drives.
The case supports extensive air cooling options. The roof can support up to a max of three 140 mm- or 120 mm fans. The bottom offers space for a 140 mm- or 120 mm fan and the front also supports two more 120- or 140 mm fans. Of course, the aforementioned locations also support the installation of radiators for watercooling if needed. The front also offers space for a maximum of one 360 mm radiator, as does the roof. The back of the case however provides adequate space for a 140 mm rad. Multiple smaller radiators can be installed instead if preferred.
Thanks to the integrated fan controls, up to a max of six PWM fans can be adjusted as needed. The benefit of this is optimised airflow that can be perfectly adjusted dependent on the circumstances. In order to protect the interior of the case from dust and dirt, the front and bottom of the case both support removable dust filters.
Connectivity Options & Additional Features
The Dark Base 700 RGB includes an I/O panel with two USB 3.0 ports and a USB 3.1 Gen2 Type C port as well as HD Audio connections for headphones and microphones. Additionally, there are nine expansion slots for a variety of choices when it comes to gaming hardware. Two of the expansion slots are positioned in such a way as to enable the graphics card to be installed in front of the motherboard by means of a riser cable.
Technical Details:
Dimensions: 241 x 519 x 544 mm (W x H x D)
Material: Steel, Aluminium, ABS plastic, tempered glass
Weight: approx. 13,25 kg
Colour: Black
Lighting: White, red, green, blue, orange, purple (or synchronised with RGB controller/motherboard)
Form factor: E-ATX (30,5 x 27,5 cm), ATX, Micro-ATX, Mini-ITX
Total possible fans:
3x 140/120 mm (front)
1x 140 mm (rear)
1x 140/120 mm (PSU cover) 3x 140/120 mm (roof)
1x 140/120 mm (bottom)
Pre-installed:
1x 140 mm PWM (front; be quiet! Silent Wings 3, max. 1.600 RPM, 28,1 dB(A), 131,79 m³/h, 2,16 H2O)
1x 140 mm PWM (back; be quiet! Silent Wings 3, max. 1.600 RPM, 28,1 dB(A), 131,79 m³/h, 2,16 H2O)
Radiator mountings (max dimensions, smaller rads can be installed):
120, 140, 240, 280, 360 mm (front)
120, 140 mm (rear)
120, 240, 360 mm (roof)
Filter: Front, bottom (removable)
Insulation: Top, front, side
Decoupling: HDD, PSU, motherboard tray
Drive bays:
7x 3,5" (removable separately)
17x 2,5 Zoll (removable separately)
PSU: 1x Standard ATX (optional)
Expansion slots: 7+2
I/O-Panel:
2x USB 3.0 (internal connection)
1x USB 3.1 Gen 2 Type C (internal connection)
1x Audio In/Out (internal connection)
PWM fan control (four levels, Silence- & Performance mode, 2 channels)
Max GPU length: 286 mm (without removing any extra parts)
Max GPU length: 430 mm (without HDD cage)
Max PSU length: 285 mm (without bottom fan)
Max CPUcooler height: 180 mm
Further links for

"Dark Base 700 RGB Midi-Tower - Black Window"
Videos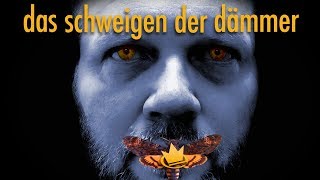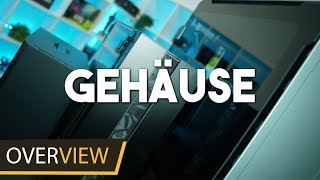 Technical Details
| | |
| --- | --- |
| max. Mainboardformfaktor | E-ATX |
| Case type | Midi-Tower, Dampened case |
| Form factor | E-ATX, ATX, Micro-ATX, White |
| Colour | black |
| Primary colour | black |
| Width (exact) | 241 |
| Height (exact) | 519 |
| Depth (exact) | 544 |
| Width | 200 - 300 mm |
| Height | 500 - 600 mm |
| Depth | 500 - 600 mm |
| Weight (exact) | 13.25 |
| Weight | 12 to 14 kg (26.4 to 30.8 lbs) |
| Material | plastic, aluminium, steel, Tempered Glass / Hartglas |
| max. CPU Kühler Höhe (exakt) | 180 mm |
| max. Grafikkarten Länge (exakt) | 430 mm |
| max. Netzteil Länge (exakt) | 285 mm |
| max. CPU Kühler Höhe | 180 - 200 mm |
| max. Grafikkarten Länge | 400 - 500 mm |
| max. Netzteil Länge | 250 - 300 mm |
| Side panel | with window |
| Front Door | Green |
| Position I/O | Yes |
| USB 3.0 | 2x |
| USB 3.1 (Typ C) | 1x |
| Audio Out | |
| Audio In | |
| Cardreader | nein |
| Fan controller | yes |
| LCD/TFT Display | nein |
| internal 2,5" | 17x |
| internal 3,5" | 7x |
| Hot-Swap | nein |
| PCI-Slots | 2, 7 |
| HDD Isolation | No |
| Motherboard tray | no |
| Case cable management | yes |
| PSU formfactor | ATX |
| PSU position | Hinten Unten |
| Preinstalled fans | 2x 140mm |
| 120 mm Fans | 8 |
| 140 mm Fans | 9 |
| Fan colour | black |
| Radiator Mounting | 3x Single (120mm), 2x Single (140mm), 2x Dual (240mm), 1x Dual (280mm), 2x Triple (360mm) |
| Filter | yes |
| Dampening | yes |
| Illumination | yes |
| Illumination colour | RGB (selectable) |
| Remote control | nein |
| Schlauchdurchführung | nein |
| Serie | Dark Base |
| Transport System | nein |
Awards
Positive Aspekte des be quiet! Dark Base 700:

+ äußerlich vor allem von Glas und Aluminium geprägt, überzeugende Verarbeitung
+ sehr flexibler Innenraum, auch mit verschiedenen Storage- und Wasserkühlungskapazitäten
+ moderner Innenraum, Netzteil und Laufwerkskäfig abgetrennt
+ Mainboardtray entnehmbar, invertierte Montage möglich
+ zwei hochwertige Premiumlüfter, hervorragende Lüftersteuerung und weitere Silentmaßnahmen wie Schalldämmmatten und HDD-Entkopplung
+ ab Werk gute Kühlleistung, aber auch nahezu lautloser Betrieb möglich
+ angemessenes Kabelmanagement, I/O-Panel mit USB 3.1 Gen. 2 Typ-C, Staubfilter für Front und Boden
+ genug Platz für Towerkühler, viel Platz für Grafikkarten

read more...

PROS

+ Good thermal performance
+ Great looking chassis
+ Embedded lighting
+ Tempered-glass side panel
+ Low noise
+ Excellent filtration system

The be quiet! Dark Base 700 is in a class of its own. At first glance it may seem like just another case with a tempered-glass side panel, but upon further inspection, you quickly realize just how much time and effort went into the design of this chassis. You'll be hard-pressed to find a more versatile, high-performance enclosure.

read more...

Honestly, you cannot shy away from the fact as to how good the Dark base 700 really is, but granted it is priced very steep at €189,- For that kind of cash, some people will look the other way. Now the paradox, I do feel it is worth the money as this really is a terrific chassis. You get the looks, the subtle RGB LED functionality, the features, and next to that a proper fan and RGB controller included. You can mount the bigger liquid cooling solutions. Thanks to the tempered glass you can highlight your expensive PC components with any color of choice with the RGB LED system. Storage wise the options should not be a big deal either. So yes, it's not cheap and in fact maybe even expensive. But the build and materials used (aluminum) to make this Dark base 700 very unique. Considering your PC chassis might last you five to ten years I am inclined to state that it is worth the money. And if you rule out that factor alone then I think everybody will agree with me, the Dark Base 700 is a top-notch product that deserves a "Top Pick" award, nice job be quiet!

read more...

This is a very strong showing from Be Quiet!. Merging modern features like USB 3.1 Gen 2 Type-C, the possibility for vertical GPU mounting, and RGB lighting with a design that's both user-friendly and very flexible, the Dark Base 700 is testament to the German firm's design skills. Attention to detail where reducing noise is concerned seems to pay off, and the fan and RGB LED control hub means it will integrate nicely with current-generation motherboards and their detailed software suites. Build quality is also impressive, and while there are some drawbacks – excessive plastic on the PSU shroud, some cable routing niggles, the right side panel release mechanism, and a lack of custom water-cooling mounting points – overall this is a great option for those with a more generous budget to spend on a case that don't want to venture into truly enormous full towers.

read more...

Pro

+ top Verarbeitung
+ hochwertige Materialien (Alu, Echtglas)
+ Platzangebot
+ modularer Innenraum
+ viele Lüfterplätze
+ ausreichend Platz für Radiatoren
+ zwei leise Lüfter im Lieferumfang enthalten
+ Staubfilter (Front, Netzteil)
+ schlichtes Design inkl. RGB-Beleuchtung
+ gutes Kabelmanagement
+ Silent-Maßnahmen
+ spitzen Lüftersteuerung
+ großes Echtglas-Fenster
+ USB 3.1
+ üppiger Lieferumfang

read more...

The Good

Looks awesome
Versatile modular interior
Front USB 3.1 Gen 2 Type-C
Solid build quality throughout
Integrated fan hub with LED control
Includes two SilentWings PWM fans
Helps keep noise levels in check

read more...

Pro

+ einfache Montage der Hardware
+ hochwertige Silent-Wings 3 Lüfter ab Werk
+ schalldämmende Features integriert
+ Werkzeuglose Montage möglich
+ Rändelschrauben ohne Werkzeug zu lösen
+ Seitenscheibe verdeckt "hässliche" Schlitze
+ tadellose Verarbeitung und wertiger Aufbau
+ 6-stufige Beleuchtung
+ USB 3.1 Header + Type-C-Stecker an Front (10 Gbit)
+ Wasserkühlungs-tauglich
+ Invertierung des Mainboard-Trays möglich
- 3-stufige Lüftersteuerung für PWM-Signale (6 Anschlüsse)

read more...

Pros

+ Fan hub
+ RGB front panel lighting
+ Noise dampening materials
+ Reversible motherboard mount
+ Unique cable routing options
+ PSU shroud
+ USB Type-C
+ Extensive cooling support
+ Class-leading build quality
+ Two fans pre-installed
+ Vertical expansion slots

read more...

Vorteile:

+ Tolles Design und sehr gute Verarbeitung
+ Aluminium-Front und Deckel
+ Effektvolle RGB-Beleuchtung mit Mainboardanschluss
+ Extrem hohe Variabilität beim Aufbau
+ Herausnehmbarer Mainboard-Tray
+ Links- und Rechts-Montage
+ Gedämmte Front
+ Lüftersteuerung für 6 Lüfter mit 2 Modi und 3 Stufen PWM Signal kann vom Mainboard weitergeleitet werden
+ Tolle Netzteilblende mit Kabeldurchführung
+ USB 3.1 Header + Type-C-Stecker an Front

read more...

Mod-your-case - be quiet! - Dark Base 700

Pro

+ Sehr edles und hochwertiges Design
+ Sehr gute Verarbeitung
+ Hochwertige Ausstattung
+ Kühlmöglichkeiten (Wasser und Luft)
+ Moddingpotential (Echtglasfenster und RGB-Beleuchtung)
+ Modularität
+ Sehr gut gedämmt

Mod-your-case - be quiet! - Dark Base 700

Pro

+ Sehr edles und hochwertiges Design
+ Sehr gute Verarbeitung
+ Hochwertige Ausstattung
+ Kühlmöglichkeiten (Wasser und Luft)
+ Moddingpotential (Echtglasfenster und RGB-Beleuchtung)
+ Modularität
+ Sehr gut gedämmt

Mod-your-case - be quiet! - Dark Base 700

Pro

+ Sehr edles und hochwertiges Design
+ Sehr gute Verarbeitung
+ Hochwertige Ausstattung
+ Kühlmöglichkeiten (Wasser und Luft)
+ Moddingpotential (Echtglasfenster und RGB-Beleuchtung)
+ Modularität
+ Sehr gut gedämmt