be quiet!


Dark Base 900 Full-Tower - Black
Modular Full-Tower in black from be quiet! with sound insulation
2-in-1 side panel
PWM hub
fan controller & three pre-installed SilentWings 3 fans
Item number: GEBQ-015
EAN: 4260052184929
MPN: BG011
Manufacturer: be quiet!
Product information -
Dark Base 900 Full-Tower - Black
The
be quiet! Dark Base 900 Full-Tower
is an exceptionally versatile and quiet case that combines modularity, compatibility and functionality in one. Apart from the extensive array of configurations possible, the case also offers three pre-installed be quiet! SilentWings 3 PWM fans and provides the potential for superb air- and water cooling. The distinguishing characteristic of this case could be said to be the way it intelligently combines high-end materials with useful everyday functions, making the Dark Base 900 the perfect housing for a high-end gaming system, overclocked of course, or a watercooled system that operates in near silence.
The be quiet! Dark Base 900 Full-Tower at a Glance:
Modular interior thanks to versatile motherboard tray and HDD slots
Intelligent airflow & extensive air- or watercooling possibilities
Three pre-installed be quiet! SilentWings 3 PWM fans
2-in-1 side panel for silent operation or two additional 120 mm fans
Space for an E-ATX-, XL-ATX-, ATX-, Micro-ATX- or Mini-ITX motherboard
PWM Hub & manual fan controls
I/O Panel with 2x USB 3.0, 2x USB 2.0 and HD Audio
Modular Interior with Multiple Options for Users
The stylish Full-Tower supports motherboards from E-ATX, XL-ATX, ATX, Micro-ATX down to Mini-ITX, this is due to the fact that the motherboard tray is designed in a manner versatile enough to meet the precise requirements of the user. As a result, it is fully height adjustable and can be installed on the left side of the case (inverted) for a fresh new look or to change the case's airflow characteristics. Moreover, it can be completely removed in order to serve as a bench table. The ODD cage as well as the drive slots are similarly adjustable and customizable, the sum total of these design choices is a case whose interior allows users to have things set up in just the way they want.
Apart from the modular configuration options that be quiet! offers, the Dark Base 900 also holds up to two 5,25"-, seven 3,5" and/or fifteen 2.5" drives. The drives can be installed without the need for tools into individual slots, slots which enjoy the added benefit of silicon anti-vibration rails designed to minimize the transfer of vibrations to the cages. Furthermore, the slots can be removed on an individual basis to even enable users the option of increasing the space available to graphics cards or watercooling components.
The added space this case offers comes in handy for a lot of high-end hardware, enabling graphics cards up to a length of 325 mm to be installed. Without HDD slots, this space increases to a full 470 mm. CPU coolers up to a maximum of 185 mm in height and PSUs from 150-184 mm long will fit in the Dark Base 900 with ease.
Premium Design with Elegant Aesthetics
The design of the be quiet! Dark Base 900 remains, as was the case in previous models, both elegant and stylish, making a great first impression. What is new, however, is the 2-in-1 side panel that offers an opening which can either be closed (for silent operation) or left open and kitted out with two further 120 mm fans. The closed front and the roof both offer attractive brushed aluminium. The side panels have black mesh strips around the edges to aid in providing optimal airflow. As was also the case with its predecessors, be quiet! opts against typical "gaming" aesthetics and instead focuses on providing a more elegant look.
Smart Air Cooling or Watercooling
Three 140 mm SilentWings 3-PWM fans come pre-installed in the Dark Base 900, two in the front and one in the back. The fans operate at up to 1.000 RPM and, thanks to their low vibration motors and durable fluid-dynamic bearings, and their funnel-shaped air vents, operate exceptionally quietly. The airflow design of the Dark Base 900 Full-Tower also opts to use innovative noise dampening air vents around the case, these are also designed to optimize airflow. In order to maximize the case's ability to operate at low noise levels, the case is also fully insulated and even includes spacers on the motherboard tray, PSU tray and the drives.
When it comes to air cooling, users have free rein. The roof alone can support up to four 140 mm fans, although 4x 120-, 1x 180- or 1x 200 mm could also be installed. The bottom of the case offers space for two 140 mm- or 120 mm fans. The front can, with the ODD cage removed, support a further 120- or 140- fan. Of course the aforementioned locations can also be used for mounting radiators in order to watercool your PC. The front offers space for a 420 mm radiator, as does the roof. The rear of the case meanwhile has space for a 140 mm radiator and the bottom is even capable of supporting a 280 mm radiator. Multiple smaller radiators can be installed in place of large radiators, should you prefer.
Thanks to the integrated PWM hub and manual fan controls, up to three PWM- and three 3-pin fans can be controlled. This means users can enjoy the benefits of just the right amount of cooling, cooling that can be adjusted to your exact requirements in fact. In order to protect your high-end gaming hardware, the case includes protective dust filters located in the front as well as the bottom. These are removable to enable convenient cleaning and maintenance.
Connectivity & Additional Features
The Dark Base 900 has an I/O panel with two USB 3.0- and USB 2.0 ports, as well as HD Audio connectors for headphones and microphones. A total of eight expansion slots are available to allow for plenty of upgrades in the future.
Technical Details:
Dimensions: 243 x 585 x 577 mm (W x H x D)
Material: Steel, aluminium, ABS plastic, glass
Weight: ca. 14,2 kg
Colour: Black
Form factor: E-ATX, XL-ATX, ATX, Micro-ATX, Mini-ITX
Total possible fans:
3x 140/120 mm (front) (with ODD cage, only space for 2 fans)
1x 140 mm (rear)
2x 120 mm (side panel) 3x 140 mm, 4x 120 mm, 1x 180 mm or 1x 200 mm (roof)
2x 140/120 mm (base)
Pre-installed fans:
2x 140 mm PWM (front; be quiet! Silent Wings 3, max. 1.000 RPM, 22,2 dB(A), 73,41 m³/h, 0,82 H2O)
1x 140 mm PWM (rear; be quiet! Silent Wings 3, max. 1.000 U/Min, 22,2 dB(A), 73,41 m³/h, 0,82 H2O)
Radiator Mountings (max dimensions, smaller radiators may be installed):
120, 140, 240, 280, 360, 420 mm (front)
120, 140 mm (rear)
120, 140, 180, 240, 280, 360, 420 mm (roof)
120, 140, 280 mm (base)
Filter: Front, bottom (removable)
Drive Bays:
2x 5,25" (removable)
7x 3,5" (separately removable)
15x 2,5" (1x on motherboard tray, 14x in the HDD slots; removable)
PSU: 1x Standard ATX (optional)
Expansion Slots: 8
I/O Panel:
2x USB 3.0 (internal connection)
2x USB 2.0 (internal connection)
1x Audio In/Out
Max GPU length: 325 mm (no components removed)
Max GPU length: 470 mm (without HDD slots)
Max PSU length: 150 - 184 mm
Max CPU cooler height: 185 mm
Further links for

"Dark Base 900 Full-Tower - Black"
Videos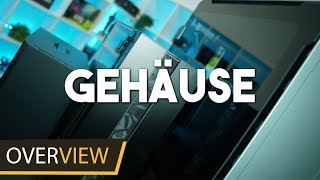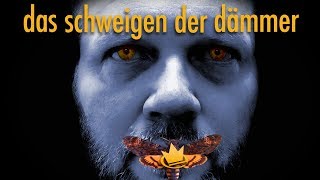 Technical Details
| | |
| --- | --- |
| Case type | Big-Tower, Aluminium case, Dampened case |
| max. Mainboardformfaktor | E-ATX, XL-ATX |
| Form factor | E-ATX, ATX, Micro-ATX, White, XL-ATX |
| Colour | black |
| Primary colour | black |
| Secondary colour | black |
| Width (exact) | 243 |
| Height (exact) | 585 |
| Depth (exact) | 577 |
| Width | 200 - 300 mm |
| Height | 500 - 600 mm |
| Depth | 500 - 600 mm |
| Weight (exact) | 14.2 |
| Weight | 14 to 16 kg (30.8 to 35.2 lbs) |
| Material | plastic, aluminium, steel |
| max. CPU Kühler Höhe (exakt) | 185 mm |
| max. Grafikkarten Länge (exakt) | 325 mm, 470 mm |
| max. Netzteil Länge (exakt) | 184 mm |
| max. CPU Kühler Höhe | 180 - 200 mm |
| max. Grafikkarten Länge | 300 - 399 mm, 400 - 500 mm |
| max. Netzteil Länge | 140 - 199 mm |
| Side panel | with mesh |
| Front Door | ja |
| Position I/O | Yes |
| USB 2.0 | 4x |
| USB 3.0 | 2x |
| Audio Out | |
| Audio In | |
| Cardreader | nein |
| Fan controller | yes |
| LCD/TFT Display | nein |
| internal 2,5" | 15x |
| internal 3,5" | 7x |
| external 5,25" | 2x |
| Hot-Swap | nein |
| PCI-Slots | 8 |
| HDD Isolation | ja |
| Motherboard tray | no |
| Case cable management | yes |
| PSU formfactor | ATX |
| PSU position | Hinten Unten |
| Preinstalled fans | 3x 140mm |
| 120 mm Fans | 11 |
| 140 mm Fans | 9 |
| 180 mm Fans | No |
| 200 mm Fans | Plastic |
| Fan colour | black |
| Radiator Mounting | 4x Single (120mm), 4x Single (140mm), 2x Dual (240mm), 3x Dual (280mm), 2x Triple (360mm), 2x Triple (420mm) |
| Filter | yes |
| Dampening | yes |
| Illumination | no |
| Remote control | nein |
| Schlauchdurchführung | nein |
| Serie | Dark Base |
| Volume in L | 81,69 |
| Transport System | nein |