be quiet!


Dark Base Pro 900 Big-Tower, Rev. 2 - silber
Modularer Big-Tower in Schwarz-Silber von be quiet! mit Dämmung
Hartglas-Seitenfenster
8x 4-Pin-PWM-Hub
inklusive 2x RGB-LED-Strips
3x SilentWings-3-Lüfter & Qi-Ladestation
Item number: GEBQ-030
EAN: 4260052186916
MPN: BGW16
Manufacturer: be quiet!
Product information -
Dark Base Pro 900 Big-Tower, Rev. 2 - silber
Dem
Dark Base Pro 900 Big-Tower
hat be quiet! ein umfangreiches Update gegönnt und mit dem vergleichsweise bescheidenen Zusatz "Revision 2" versehen. Dabei hat der für seine Lüfter, Netzteile und eben Gehäuse bekannt Hersteller auf seine Kunden gehört und dem Fortschritt bei der Entwicklung Rechnung getragen: Eine
Netzteilabdeckung
sorgt für ein geräumiges und optisch aufgeräumtes Inneres, das mit dem
Verzicht auf vorinstallierte HHD-Slots
noch verstärkt wird. Statt der zwei USB-2.0-Steckplätze am I/O-Panel, gibt es
jetzt einen USB-3.1-Steckplatz vom Typ C
. Damit die aktualisierte Version des Gehäuses auch verdientermaßen in Szene gesetzt wird, legt be quiet! auch noch
zwei RGB-LED-Streifen
bei. Geblieben sind außergewöhnliche Features wie das
kabellose Laden am Deckel
von Geräten, die mit dem Qi-Standard ausgestattet sind.
Der be quiet! Dark Base Pro 900 Big-Tower Rev. 2 im Überblick:
Modularer Innenaufbau dank flexiblem Mainboard-Tray
Intelligente Luftstromführung & umfangreiche Luft- bzw. Wakü-Möglichkeiten
Drei vorinstallierte be quiet! SilentWings-3-PWM-Lüfter
Elegantes, vollverglastes Seitenfenster aus getöntem Temperglas
Platz für ein E-ATX-, XL-ATX-, ATX-, Micro-ATX- oder Mini-ITX-Mainboard
PWM-Hub & manuelle Lüftersteuerung enthalten
Stylische RGB-LED-Beleuchtung
I/O-Panel mit 1x USB 3.1 Typ C, 2x USB 3.0 und HD-Audio
Integrierte kabellose Ladestation für Qi-fähige Geräte
Modularer Innenaufbau mit vielen Optionen für den Nutzer
Trotz aller Neuerungen, geblieben ist ein außerordentlich flexibles und leises Gehäuse, das Modularität, Kompatibilität, Funktionsvielfalt und Design in einem vereint. Neben umfangreicher modularer Konfigurationsmöglichkeiten bietet es
drei vorinstallierte be quiet! SilentWings-3-PWM-Lüfter
, die jetzt mit
maximal 1.600 U/min
drehen. Auch deshalb verfügt das Gehäuse über ein hohes Potenzial zur Luft- oder Wasserkühlung. Die üppige Ausstattung aus hochwertigen Materialien und nützlichen Funktionen rundet das Gesamtkonzept gekonnt ab und lässt das
Dark Base Pro 900 Rev. 2
zur perfekten Herberge für High-End-Gaming-Systeme, extrem übertaktete Systeme oder sehr leise Wasserkühlsysteme werden.
Der schicke Big-Tower nimmt Mainboards in den Formfaktoren
E-ATX, XL-ATX, ATX, Micro-ATX und Mini-ITX
auf, wobei sich das Mainboard-Tray flexibel nach den Bedürfnissen und individuellen Anforderungen des Nutzers richten kann. Das bedeutet, es ist komplett höhenverstellbar. Bei Bedarf lässt es sich sogar komplett entfernen und könnte als Benchtable dienen. Der ODD-Käfig sowie die Laufwerksslots lassen sich daher ebenfalls vollständig individuell anpassen, sodass der Nutzer die komplette Entscheidungsfreiheit über den Innenaufbau auch in der
Revision 2 des Dark Base Pro 900
erhält.
Optionale Laufwerkskäfige und viel Platz für Laufwerke
Die Unterbringung der Laufwerke hat
be quiet!
in der Weiterentwicklung des
Dark Base Pro 900
gründlich überarbeitet. Die vorinstallierten Laufwerkskäfige im Innenraum sind vollständig verschwunden und durch einzelne Blenden ersetzt worden. Diese lassen sich leicht entfernen und durch insgesamt drei einzelne Laufwerkskäfige ersetzen, die werkzeuglos mit Rändelschrauben befestigt werden. In diese Käfige passen entweder ein 3,5-Zoll-Laufwerk oder zwei 2,5-Zoll-SDDs. Zwei weitere HDD- beziehungsweise vier SDD-Laufwerksschächte gibt es in einem Käfig unter der neuen Netzteilabdeckung. Auch hinter dem Mainboard-Tray gibt es Platz für ein 2,5-Zoll-Laufwerk und selbst auf der PSU-Shroud lässt sich ein 2,5-Zoll-Laufwerk montieren, das dafür benötigte Bracket liegt dem Gehäuse bei.
Mit dem beiliegenden Zubehör lassen sich so
fünf 3,5-Zoll oder zwölf 2,5-Zoll-Laufwerke
im Dark Base Pro 900 Rev. 2 unterbringen. Mit optional erhältlichem Zubehör erhöht sich die Zahl auf
sieben 3,5- beziehungsweise sechzehn 2,5-Zoll-Datenträger
. Die Laufwerke werden dabei werkzeuglos in den einzelnen Slots installiert, die über Silikon-Antivibrationsschienen vollkommen entkoppelt werden und daher ein Übertragen von Vibrationen auf die Käfige verhindern. Hinzu kommen die
beiden 5,25-Zoll-Slots
, selbst bei großen Gehäusen heutzutage keine Selbstverständlichkeit mehr.
Durch den weitgehend aufgeräumten Innenraum fällt das Platzangebot auch in der
Revision 2 des Dark Base Pro 900
für die übrige Hardware besonders üppig aus, denn
Grafikkarten können bis zu einer Länge von mindestens 327 mm verbaut werden
. Ohne die optionalen HDD-Slots erweitert sich dieser Platz sogar auf satte 470 mm. CPU-Kühler dürfen im
Dark Base Pro 900
maximal 185 mm hoch und Netzteile von 150 - 184 mm lang sein.
Edles Design dank Temperglas-Seitenfenster & LED-Beleuchtung
Das Design des
be quiet! Dark Base Pro 900 Rev. 2
bleibt wie bei den bisherigen Modellen bei einer eleganten und schicken Optik, die einen hochwertigen ersten Eindruck hinterlässt. Das stylische
vollverglaste Seitenfenster aus getöntem Temperglas
, das einen eindrucksvollen Einblick auf die verbaute Hardware zulässt, hat jetzt eine schmale Maskierung, die Rahmen und Verschraubungen des Gehäuses verdecken. Die geschlossene Front und der Deckel fallen weiterhin durch gebürstetes Aluminium auf. Die Seitenteile werden von einem schwarzen Mesh-Streifen zur besseren Belüftung umrandet und bringen mit einem silbernen Streifen ein wenig Farbe ins Spiel. Wie also die Vorgänger auch, verzichtet
be quiet!
auf verschnörkelte Gaming-Optik und setzt auf ein elegantes Erscheinungsbild.
Ein solches Gehäuse sollte natürlich gekonnt in Szene gesetzt werden, deshalb legt
be quiet!
wieder zwei frei positionierbare
LED-Streifen bei, die diesmal aber mit RGB-LEDs versehen sind
und per 4-Pin-Anschluss bei 12 Volt mit einem Schalter am I/O-Panel oder optional mit einem Mainboard verbunden und gesteuert werden können.
Ausgeklügeltes Kühlkonzept für Luft- oder Wasserkühlungen
Drei 140 mm große SilentWings-4-Pin-PWM-Lüfter
sind im
Dark Base Pro 900 Rev. 2
bereits vorinstalliert, zwei an der Vorderseite und einer an der Rückseite. Die Drehzahl der Lüfter hat auf
maximal 1.600 U/Min
erhöht, sind aber dank eines vibrationsarmen Motors, eines langlebigen Fluid-Dynamic-Lagers und eines Lüfterrahmens mit trichterförmigen Lufteinlässen weiterhin besonders leise. Das Airflow-Konzept des
Dark Base Pro 900 Rev. 2 Big-Towers
setzt nach wie vor auf innovative geräuschreduzierende Luftöffnungen rund um das Gehäuse, wodurch eine noch effektivere Luftstromführung erzielt werden kann. Um den Silent-Faktor weiter zu steigern, verfügt das Gehäuse außerdem über eine komplette Dämmung sowie Entkopplungselemente am Mainboard-Tray, Netzteil-Tray und an den Laufwerken. Um die Geräuschemission noch weiter zu senken, hat
be quiet! beim Dark Base Pro 900 Rev. 2 Big-Tower
das Netzteil kurzerhand in die Mitte des Bodens verfrachtet und den externen Stecker für den Stromanschluss mit einem Verlängerungskabel versehen.
Die Luftkühlung kann zudem nach Belieben erweitert werden. Der Deckel kann maximal vier 120-mm-Lüfter aufnehmen, alternativ lassen sich hier aber auch 3x 140er oder 1x 180er Lüfter installieren. Der Boden bietet Platz für zwei 140-mm- oder 120-mm-Lüfter. Statt der zwei vorinstallierten 140er können in der Front auch zwei 120er verbaut werden. Verzichtet man auf den ODD-Käfig erhöht die Anzahl auf jeweils drei.
Natürlich lassen sich an genannten Stellen auch Radiatoren für eine Wasserkühlung installieren. Die Front und der Deckel bieten dazu Platz für maximal einen 420-mm-Radiator. An der Rückseite ist hingegen Platz für einen 140er-Radiator. Mehrere kleinere Radiatoren lassen sich anstelle der großen selbstverständlich ebenfalls installieren.
Dank
integriertem PWM-Hub
und manueller Lüftersteuerung lassen sich maximal
acht 4-Pin-PWM-Lüfter
steuern. Die Platine ist in zwei getrennte Zonen aufgeteilt. Dadurch lassen sich jeweils vier Fans per Schalter im
Silent- (von 400 bis 1040 U/min) oder Performance-Modus (800 bis 1.600 U/min)
betreiben, oder die Drehzahlregulierung im Auto-Modus ganz dem Mainboard überlassen. Dadurch kann für optimalen Luftstrom gesorgt werden, der je nach den Bedürfnissen des Nutzers eingestellt werden kann. Um die verbaute Hardware im Inneren des Gehäuses vor Verschmutzungen und Staub zu schützen, befinden sich in der Vorderseite sowie im Boden herausnehmbare Staubfilter.
Anschlussmöglichkeiten & weitere Features
Zur übrigen Ausstattung des
Dark Base Pro 900 Rev. 2
gehört ein I/O-Panel, das jetzt mit einem
USB-3.1-Steckplatz vom Typ C
ausgestattet ist, die die beiden USB-2.0-Ports des Vorgängers ersetzt. Den Reset-Knopf hat be quiet! mit der
Steuerung der RGB-LEDs
der beiden beiliegenden Strips ersetzt, sie kann aber auch mit anderen 4-Pin-RGB-Komponenten verwendet werden. Nach wie vor gibt es die beiden USB-3.0-Ports sowie HD-Audio-Anschlüsse für Kopfhörer und Mikrofon. Außerdem stehen insgesamt acht Erweiterungsslots für umfangreiche Gaming-Hardware zur Verfügung. Eine weitere Besonderheit ist die integrierte Ladestation im Deckel des Gehäuses, die ein
kabelloses Laden Qi-fähiger Geräte
wie beispielsweise Smartphones ermöglicht.
Technische Details:
Maße: 243 x 586 x 577 mm (B x H x T)
Material: Stahl, Aluminium, ABS-Kunststoff, Temperglas
Gewicht: ca. 14,2 kg
Farbe: Schwarz, Silber
Formfaktor: E-ATX, XL-ATX, ATX, Micro-ATX, Mini-ITX
Lüfter insgesamt möglich:
3x 120/140 mm (Vorderseite) (mit ODD-Käfig nur Platz für 2 Lüfter)
1x 120/140 mm (Rückseite)
4x 120 mm, 3x 140 mm, 1x 180 mm (Deckel)
2x 120/140 mm (Boden)
Davon vorinstalliert:
2x 140 mm PWM (Vorderseite; be quiet! Silent Wings 3, max. 1.600 U/Min, 28,1 dB(A), 131,79 m³/h, 2,16 H2O)
1x 140 mm PWM (Rückseite; be quiet! Silent Wings 3, max. 1.600 U/Min, 28,1 dB(A), 131,79 m³/h, 2,16 H2O)
Radiator-Mountings (Maximale Angabe, kleine Radiatoren können ebenfalls verbaut werden):
120, 140, 240, 280, 360, 420 mm (Vorderseite)
120, 140 mm (Rückseite)
120, 140, 180, 240, 280, 360, 420 mm (Deckel)
Filter: Vorderseite, Boden (entnehmbar)
Laufwerksschächte (ab Werk):
2x 5,25 Zoll (herausnehmbar)
7x 3,5 Zoll (separat herausnehmbar, mit optionalen Abdeckungen)
16x 2,5 Zoll (1x am Mainboard-Tray, 1x an der Netzteilabdeckung, 14x in den HDD-Slots)
Netzteil: 1x Standard ATX (optional)
Erweiterungsslots: 8
I/O-Panel:
1x USB 3.1 Typ C (interne Anbindung)
2x USB 3.0 (interne Anbindung)
1x RGB-LED-Steuerung
1x je Audio In/Out
Maximale Grafikkartenlänge: 327 mm (ohne jeglichen Verzicht)
Maximale Grafikkartenlänge: 470 mm (ohne HDD-Slots)
Maximale Netzteillänge: 150 - 184 mm
Maximale CPU-Kühler-Höhe: 185 mm
Further links for

"Dark Base Pro 900 Big-Tower, Rev. 2 - silber"
Videos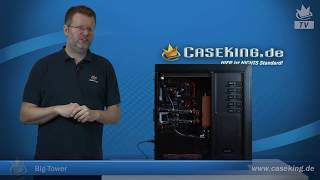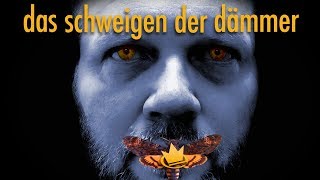 Technical Details
| | |
| --- | --- |
| Case type | Big-Tower, Aluminium case, Dampened case |
| Form factor | E-ATX, ATX, Micro-ATX, White, XL-ATX |
| Colour | black |
| Primary colour | black |
| Secondary colour | silver |
| Width (exact) | 243 |
| Height (exact) | 586 |
| Depth (exact) | 577 |
| Width | 200 - 300 mm |
| Height | 500 - 600 mm |
| Depth | 500 - 600 mm |
| Weight (exact) | 14.2 |
| Weight | 14 to 16 kg (30.8 to 35.2 lbs) |
| Material | plastic, aluminium, steel, Tempered Glass / Hartglas |
| max. CPU Kühler Höhe (exakt) | 185 mm |
| max. Grafikkarten Länge (exakt) | 327 mm, 470 mm |
| max. Netzteil Länge (exakt) | 184 mm |
| max. CPU Kühler Höhe | 180 - 200 mm |
| max. Grafikkarten Länge | 300 - 399 mm, 400 - 500 mm |
| max. Netzteil Länge | 140 - 199 mm |