be quiet!


Dark Rock 4 CPU-Kühler - 135mm
Leistungsfähiger Single-Tower-CPU-Kühler
6 Heatpipes & Silent-Wings-PWM-Lüfter (200 W TDP)
Keramik-Beschichtung & überarbeitete Halterung
Item number: CPBQ-017
EAN: 4260052186251
MPN: BK021
Manufacturer: be quiet!
Product information -
Dark Rock 4 CPU-Kühler - 135mm
Der
be quiet! Dark Rock 4 CPU-Kühler
ist ein Single-Tower-Kühler, der durch seine
Keramik-Beschichtung
in Verbindung mit den sieben Heatpipes und dem Silent Wings-Lüfter eine effiziente und leise Kühlung ermöglicht. Der schwarze Kühler besitzt mit
200 W TDP
jede Menge Kühlreserven für übertaktete CPUs und lässt sich durch das überarbeitete Montage-System auch bei installiertem Mainboard montieren.
Der be quiet! Dark Rock 4 CPU-Kühler im Überblick:
Leistungsfähiger Single-Tower-Kühler mit 200 W TDP
Silent Wings-PWM-Lüfter im 135-mm-Format
Sechs 6-mm-Heatpipes & Klammern für zusätzlichen Lüfter
Keramik-Beschichtung für höhere Kühlleistung
Verbesserte RAM-Kompatibilität
Hohe Kompatibilität zu AMD und Intel
Überarbeitete Halterung für einfache Montage
Der be quiet! Dark Rock 4 CPU-Kühler im Detail:
Beim
Dark Rock 4
handelt es sich um einen sehr leistungsfähigen Single-Tower-Kühler, der durch seine spezielle
Keramik-Beschichtung
nicht nur stylish aussieht, sondern auch eine bessere Kühlleistung erreicht. Der laufruhige 6-Pol-Lüftermotor des Silent Wings-Lüfters sorgt dabei für reduzierte Vibrationen und in Verbindung mit dem Fluid-Dynamic-Lager für eine sehr lange Haltbarkeit.
Dank der
sechs Heatpipes
gewährleistet der Kühlkörper einen exzellenten Abwärme-Abtransport. Durch die feinen Lamellen ist die Kühlkörper-Oberfläche sehr groß, sodass besonders viel Wärme an die durchströmende Luft weitergegeben werden kann. Die Lamellen sind dabei wellenförmig gebogen und verbessern so nicht nur die Lautstärkeentwicklung, sondern auch die Kühlleistung.
Mittels des überarbeiteten Montage-Systems kann der Kühler jetzt auch bei installiertem Mainboard einfacher montiert werden. Durch den im Lieferumfang enthaltenen überlangen Schraubenzieher lassen sich die Schrauben der Halterung nun komfortabel von oben erreichen. Für eine
cleane Optik
der Abdeckung aus gebürstetem Aluminium werden die Schraubenlöcher mit zusätzlichen Deko-Schrauben verschlossen.
Technische Details:
Maße (mit Lüftern): 96 x 159 x 136 mm (B x H x T)
Material: Kupfer (Heatpipes, Bodenplatte), Aluminium (Lamellen, Deckelplatte) beschichtet mit Keramik-Partikeln
Gewicht: 920 g
Heatpipes: 6x Ø 6 mm
Kühlleistung: 200 W TDP
Lüfter:
1x 135 mm Silent Wings PWM (max. 1.400 U/min)
Anschluss: 4-Pin PWM
Gesamtlautstärke: max. 21,4 dB(A)
Kompatibilität:
Intel Sockel 1150, 1151, 1155, 1156, 1200, 1366, 2011, 2011-V3, Square ILM / 2066
AMD Sockel AM2, AM2+, AM3, AM3+, AM4, FM1, FM2, FM2+
Herstellergarantie: 3 Jahre
Lieferumfang:
1x Kühler inkl. Lüfter
1x Installationsset für Intel & AMD inkl. Schraubenzieher
1x Anleitung
1x Wärmeleitpaste
1x Klammer-Set für zusätzlichen Lüfter

Further links for

"Dark Rock 4 CPU-Kühler - 135mm"
Videos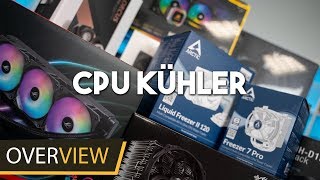 Technical Details
| | |
| --- | --- |
| CPU socket | 1150, 1151, 1155, 1156, 1366, 2011-V3, 2011, 2066, 940, 939, 775, 754, AM4, AM3+, AM3, AM2, FM2+, FM2, FM1 |
| CPU cooler type | Single Tower |
| Fan connector | 4 Pin (PWM) |
| CPU cooler width (accurate) | 96 mm |
| CPU cooler height (accurate) | 159 mm |
| CPU cooler depth (accurate) | 136 mm |
| CPU cooler width | 90 to 99 mm |
| CPU cooler height | 150 to 159 mm |
| CPU cooler depth | 130 to 139 mm |
| Material base plate | nickel-plated copper |
| Material heat sink | aluminium |
| Weight in g | 900 - 1000 g |
| max. RPM (exact) | 1,400 rpm |
| max. Noise level (exact) | 21,4 dB(A) |
| max. RPM | 1,000 - 1,499 rpm |
| max. Noise level | 20 - 24 dB(A) |
| TDP | 200 Watt |
| No. of Heatpipes | 6 |
| Heatpipe diameter | 6 mm |
| CPU cooler fan(s) included | 1x 135 mm |
| Heat sink colour | black |
| Fan colour | black |
| Additional fan mounting | yes |
| Lighting | no |
| Approved for | active air flow |