be quiet!


Shadow Rock LP Low Profile CPU-Kühler - 120mm
Socket Compatibility: 775 / 1150 / 1155 / 1156 / 1366 / AM2 / AM2+ / AM3 / FM1 / FM2
Item number: CPBQ-012
EAN: 4260052184226
MPN: BK002
Manufacturer: be quiet!
Product information -
Shadow Rock LP Low Profile CPU-Kühler - 120mm
Be quiet! gilt völlig zu Recht als der deutsche Experte schlechthin für besonders leise Rechner. Nach Netzteilen bietet die deutsche Marke inzwischen auch Kühler, Lüfter und Gehäuse an, so dass die wichtigsten Komponenten des Rechners von Anfang an leise gekühlt werden können. Mit dem Shadow Rock LP CPU-Kühler versorgt be quiet! jetzt auch HTPCs und andere Kompakt-Rechner mit überzeugend leiser Kühlung.
Small-Form-Factor-Rechner und flache HTPCs stellen besondere Anforderungen an das Kühlsystem: Einerseits möchten viele Anwender nicht auf CPU-Leistung verzichten. Andererseits ist gerade im Wohn- und Arbeitszimmer besonders leiser Betrieb unerlässlich. Wer möchte schon beim Filmabend in einer ruhigen Szene eines Blockbusters nerviges Lüfterrauschen bemerken? Durch die kompakten Abmessungen der einschlägigen Gehäuse sind ausladende Kühlkörper jedoch nicht unterzubringen - erschwerte Bedingungen für alle Kühlerhersteller. Zeit für den Shadow Rock LP, der diese Herausforderung meistert.
Sowohl der Kühler als auch der verwendete Pure-Wings-Lüfter sind trotz des platzsparenden Aufbaus klar auf hohe Kühlleistung bei geringem Betriebsgeräusch optimiert. Die schnelle Wärmeaufnahme wird durch die präzise CNC-bearbeitete Bodenplatte aus Kupfer und vier mächtige Heatpipes mit sechs Millimetern Durchmesser sichergestellt. Für die Abgabe der Wärme an die Umgebungsluft sorgt der mit 134 mal 122 Millimetern großflächige Kühlkörper. Dank der niedrigen Bauhöhe des Kühlers von 50,4 Millimetern passt der Shadow Rock LP in alle Gehäuse, die mindestens 75,4 Millimeter für den Prozessorkühler vorsehen.
Für einen kraftvollen und gleichzeitig leisen Luftstrom durch die Kühllamellen sorgt der bekannte hauseigene Pure Wings 2 PWM im 120-Millimeter-Format. Dank einer speziellen Bauform des Gleitlagers, einem sogenannten Gewehrlauflager (Rifle Bearing), werden Nebengeräusche des Lüfterlagers über die gesamte Einsatzdauer hinweg vermieden. Durch die angepasste Form der Rotorblätter werden gleichzeitig die Strömungsgeräusche der sich bewegenden Luftmassen minimiert. Der schon als Gehäuselüfter von vielen Anwendern geschätzte Pure Wings 2 120-Millimeter-Lüfter ist dank der integrierten PWM-Steuerung mit den meisten Mainboards optimal an die gewünschten Temperaturen anpassbar.
Mit der Low-Profile-Version des Shadow Rock schafft be quiet! einen leistungsfähigen Kühler für besondere Anforderungsprofile, der die Bedürfnisse von Silent-Liebhabern erfüllt. Der Shadow Rock LP passt dabei sowohl in die Intel-Sockel 775, 1150, 1151, 1155, 1156, 1366, 2011, 2011-V3 und 2066 als auch in die AMD-Sockel AM4, AM3, AM3+, FM1, FM2 und FM2+. Ein Montageset, bereits aufgetragene Wärmeleitpaste sowie ein deutschsprachiges Benutzerhandbuch sind im Lieferumfang enthalten.
Da dieser CPU-Kühler ohne Rückplattenverschraubung direkt am Retention-Modul des Motherboards befestigt wird, ist er trotz geänderter Lochabstände uneingeschränkt
mit dem AMD Sockel AM4 kompatibel
, der im Jahr 2017 mit den AMD Ryzen Desktop-Prozessoren ins Leben gerufen worden ist.
Technische Details:
Maße (inklusive Lüfter): 134 x 122 x 75,4 mm (L x B x H)
Material: Kupfer (Heatpipes), vernickeltes Kupfer (Bodenplatte), vernickeltes Aluminium (Lamellen, Deckelplatte)
Gewicht: 390 g
Heatpipes: 4x Ø 6 mm
Lüfter:
1x 120 mm Pure Wings PWM (max. 1.500 U/min, 51,4 m³/h, 1,25 mm H2O)
Anschluss: 4-Pin-PWM
Gesamtlautstärke: 25,5 dB(A) bei maximaler Drehzahl
Kompatibilität:
Intel Sockel 775, 1150, 1151, 1155, 1156, 1366, 2011, 2011-V3, 2066
AMD Sockel 754, 939, 940, AM2, AM2+, AM3, AM3+, AM4, FM1, FM2, FM2+
Herstellergarantie: 3 Jahre
Lieferumfang:
Shadow-Rock-LP-CPU-Kühler
Benutzerhandbuch
Wärmeleitpaste bereits aufgetragen
Montage-Set
Further links for

"Shadow Rock LP Low Profile CPU-Kühler - 120mm"
Videos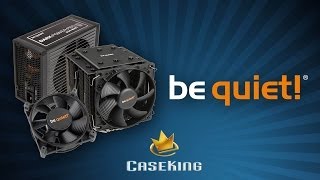 Technical Details
| | |
| --- | --- |
| CPU socket | 1150, 1151, 1155, 1156, 1366, 2011, 2011-V3, 2066, 754, 775, 939, 940, AM2, AM3, AM3+, AM4, FM1, FM2, FM2+ |
| CPU cooler type | Top Blower |
| Fan connector | 4 Pin (PWM) |
| CPU cooler width (accurate) | 122 mm |
| CPU cooler height (accurate) | 75,4 mm |
| CPU cooler depth (accurate) | 134 mm |
| CPU cooler width | 120 to 129 mm |
| CPU cooler height | 70 to 79 mm |
| CPU cooler depth | 130 to 139 mm |
| Material base plate | nickel-plated copper |
| Material heat sink | aluminium |
| Weight in g (exact) | 390 |
| Weight in g | 300 - 400 g |
| Max rpm (exact) | 1500 U/min |
| Max noise level (exact) | 25,5 dB(A) |
| Max air volume (exact) | 51,4 m³/h |
| Max rpm | 1500 - 1999 U/min |
| Max noise level | 25 - 29 dB(A) |
| Max air volume | 50 - 74 m³/h |
| No. of Heatpipes | 4 |
| Heatpipe diameter | 6 mm |
| CPU cooler fan(s) included | 1x 120 mm |
| Heat sink colour | silver |
| Fan colour | black |
| Additional fan mounting | no |
| Illumination | no |
| Approved for | active air flow |