be quiet!


Silent Base 600 Midi-Tower - orange Window
Schwarz / oranger High-End-Silent-Midi-Tower von be quiet! mit zwei vorinstallierten Lüftern
Dämm-Matten
3-Stufen-Lüftersteuerung
Top-Kühlleistung und doppelverglastem Seitenfenster.
Item number: GEBQ-011
EAN: 4260052184455
MPN: BGW05
Manufacturer: be quiet!
Product information -
Silent Base 600 Midi-Tower - orange Window
Das Silent Base 600 ist das zweite Gehäuse von be quiet! und knüpft, als eine etwas kompaktere Variante, an den Erfolg des Silent Base 800 an. Der schwarze / orange Midi-Tower verschmelzt auf perfektem Wege einen flüsterleisen Betrieb, herausragende Kühlleistung, anwenderfreundliche Konzeption mit viel Platz für High-End-Hardware. Herstellertypisch setzt be quiet! auch bei diesem Gehäuse auf maximale Geräuschreduktion. Vorinstallierte Dämm-Matten, kontrollierte Luftströmung, Antivibrations-Montageelemente und Silent-Lüfter sorgen für einen geräuscharmen Betrieb.
Optisch braucht sich das Silent Base 600 ebenfalls nicht verstecken, die geschlossene Vorderseite ist dabei plan gehalten und erscheint in einem mattschwarzen Design. Sie wird dabei auf jeder Seite von orangen umrahmten Belüftungsöffnungen umrandet. Im Inneren finden sich weitere orangefarbene Akzente. Öffnet man die Frontklappe, kommen die Laufwerksblenden zum Vorschein, die die drei Slots für 5,25-Zoll-Laufwerke verdecken. Das Seitenpanel enthält ein doppelverglastes Fenster aus kratz- und stoßfestem Material, wodurch ebenfalls eine ausgezeichnete Geräuschdämmung erzielt wird.
Im Gehäuseinnenraum findet sich darüber hinaus genug Platz für drei 3,5-Zoll-Laufwerke sowie drei 2,5-Zoll-Laufwerke. Die 3,5-Zoll-Laufwerke werden dabei werkzeuglos in einem Festplattenkäfig installiert, der über Silikon-Antivibrationsschienen vollkommen entkoppelt wird, so dass die Übertragung der Vibration auf den Käfig verhindert wird.
Der Midi-Tower nimmt Mainboards in den Formfaktoren ATX, Micro-ATX und Mini-ITX in sich auf. Wer einen CPU-Kühler installieren will, kann das dank dem eingelassenen Ausschnitt in der Seitenwand ganz einfach tun, sollte jedoch die maximale Höhe von 167 mm beachten. Grafikkarten können in den sieben Erweiterungsslots installiert werden und dürfen 290 mm lang sein. Baut man den Festplattenkäfig aus, können sogar 400 mm lange Grafikkarten eingebaut werden.
Zwei Lüfter sind im Silent Base 600 bereits vorinstalliert. Ein 140 mm großer Pure-Wings-2-Lüfter mit 900 U/min an der Front und ein 120 mm großer Pure-Wings-2-Lüfter mit 1200 U/min an der Rückseite. 3-Stufen-Lüftersteuerung inklusive! Zusätzlich lassen sich noch zwei 140er bzw. 120er im Deckel, ein 140-mm- oder 120-mm-Lüfter am Boden und ein weiterer 140er in der Front installieren. Zudem sind in der Vorderseite, im Boden und in beiden Seitenteilen herausnehmbare Staubfilter integriert.
Durch die gezielte Kombination aus einzigartiger Luftstromzuführung und geräuschdämmenden Materialien an der Vorderseite und den Seitenteilen ist das Silent Base 600 ein erstklassiges Gehäuse, ideal für High-End Gaming und leise Systeme. Die innovative Konstruktion der Seitenteile, des Gehäusedeckels sowie des Gehäusebodens sichert eine perfekte Luftzirkulation und reduziert Turbulenzen, was für eine hervorragende Kühlleistung bei geringerer Lüftergeschwindigkeit sowie für einen flüsterleisen Betrieb sorgt.
Doch auch Wasserkühlungsradiatoren können statt der Lüfter installiert werden. An der Vorderseite lässt sich ein 120-mm- / 140-mm-Radiator installieren, während an der Rückseite ein 120 mm großer Radiator Platz findet. Der Gehäusedeckel kann sogar einen bis zu 240 mm großen Radiator tragen.
Ein exzellentes Kabelmanagement wird durch vier Silikon-Öffnungen und reichlich Platz hinter der Mainboard-Wand gewährleistet. Das Netzteil wird unten installiert und darf mit verbautem Bodenlüfter bis zu 160 mm lang sein, ohne diesen Lüfter sogar bis zu 290 mm. Das I/O-Panel befindet sich auf dem Deckel und bietet einen großen, eleganten Power-Schalter, zwei Audio-Buchsen sowie zwei USB-3.0- und USB-2.0-Ports.
Technische Details:
Maße: 495 x 230 x 493 mm (L x B x H)
Material: Stahl, ABS Kunststoff, Polykarbonat
Gewicht: ca. 8 kg
Farbe: Schwarz / Orange
Formfaktor: ATX, Micro-ATX, Mini-ITX
Lüfter insgesamt möglich:
2x 140 mm (Vorderseite)
1x 120 mm (Rückseite)
2x 120 / 140 mm (Deckel)
1x 120 / 140 mm (Boden)
Davon vorinstalliert:
1x 140 mm (Vorderseite; Pure Wings 2, max. 900 U/min, 17,1 dB(A), 55,8 m³/h, 0,6 mm H20)
1x 120 mm (Rückseite; Pure Wings 2, max. 1.200 U/min, 16,8 dB(A), 41,7 m³/h, 0,9 mm H20)
Radiator-Mountings:
1x 120 / 140 mm (Vorderseite)
1x 120 mm (Rückseite)
1x 120 / 140 / 240 mm (Deckel)
Filter: Vorderseite, Boden, Seitenpanel (entnehmbar)
Laufwerksschächte:
3x 5,25 Zoll (extern, werkzeuglos)
3x 3,5 Zoll (intern; werkzeuglos)
3x 2,5 Zoll (intern; werkzeuglos)
Netzteil: 1x Standard ATX (optional)
Erweiterungsslots: 7
I/O-Panel:
2x USB 3.0 (interne Anbindung)
2x USB 2.0 (interne Anbindung)
1x je Audio In/Out
Maximale Grafikkartenlänge: 290 mm (ohne jeglichen Verzicht)
Maximale Grafikkartenlänge: 400 mm (ohne HDD-Käfig)
Maximale Netzteillänge: 290 mm (ohne Lüfter am Boden) / 160 mm (mit Lüfter am Boden)
Maximale CPU-Kühler-Höhe: 167 mm
Further links for

"Silent Base 600 Midi-Tower - orange Window"
Videos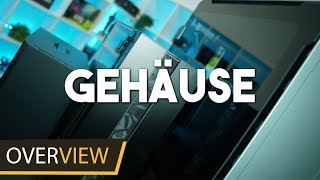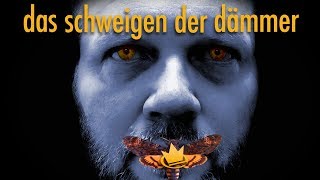 Technical Details
| | |
| --- | --- |
| max. Mainboardformfaktor | ATX |
| Case type | Midi-Tower, Dampened case |
| Form factor | ATX, Micro-ATX, White |
| Colour | black |
| Primary colour | black |
| Secondary colour | orange |
| Width (exact) | 230 |
| Height (exact) | 493 |
| Depth (exact) | 495 |
| Width | 200 - 300 mm |
| Height | 400 - 500 mm |
| Depth | 400 - 500 mm |
| Weight (exact) | 8,05 |
| Weight | 8 to 10 kg (17.6 to 22 lbs) |
| Material | plastic, steel, glass |
| max. CPU Kühler Höhe (exakt) | 167 mm |
| max. Grafikkarten Länge (exakt) | 290 mm, 400 mm |
| max. Netzteil Länge (exakt) | 160 mm, 290 mm |
| max. CPU Kühler Höhe | 160 - 179 mm |
| max. Grafikkarten Länge | 200 - 299 mm, 400 - 500 mm |
| max. Netzteil Länge | 140 - 199 mm, 250 - 300 mm |
| Side panel | with window |
| Front Door | ja |
| Position I/O | Yes |
| USB 2.0 | 4x |
| USB 3.0 | 2x |
| Audio Out | |
| Audio In | |
| Cardreader | nein |
| Fan controller | yes |
| LCD/TFT Display | nein |
| internal 2,5" | |
| internal 3,5" | 3x |
| external 5,25" | 3x |
| Hot-Swap | nein |
| PCI-Slots | 7 |
| Motherboard tray | no |
| Case cable management | yes |
| PSU formfactor | ATX |
| PSU position | Hinten Unten |
| Preinstalled fans | 1x 120mm, 1x 140mm |
| 120 mm Fans | 4 |
| 140 mm Fans | No |
| Fan colour | black |
| Radiator Mounting | 2x Single (120mm), 1x Single (140mm), 1x Dual (240mm) |
| Filter | yes |
| Dampening | yes |
| Illumination | no |
| Remote control | nein |
| Schlauchdurchführung | ja |
| Serie | Silent Base |
| Volume in L | 56,13 |
| Transport System | nein |