BitFenix


Aurora Midi-Tower - weiß Tempered Glass Window
Weißer Midi-Tower von BitFenix
SofTouch-Oberfläche
getönte Hartglas-Seitenfenster
1x 120-mm-Lüfter vorinstalliert
280-mm-Radiator-Support
Mainboards bis E-ATX-Formfaktor
Item number: GEBF-179
EAN: 4712883215988
MPN: BFC-ARA-300-WKWKK-RP
Manufacturer: BitFenix
Product information -
Aurora Midi-Tower - weiß Tempered Glass Window
Abermals überrascht uns Hersteller BitFenix mit einem einzigartigen und zugleich ansprechenden Design in Form eines edlen Midi-Towers, das auf den Namen "BitFenix Aurora" hört. Das schicke Gehäuse verfügt über zwei Seitenteile aus getöntem Temperglas und besticht ansonsten durch seine schwungvolle Form sowie die hochwertige SofTouch-Oberfläche. Darüber hinaus bietet es ein umfangreiches Platzangebot für Luft- oder Wasserkühlungen sowie für Datenträger und Gaming-Hardware. Nützliche und coole Features wie Staubfilter, viel Platz für Kabelmanagement und eine RGB-LED-Beleuchtung für die SSD auf der Vorderseite des Mainboard-Trays runden das ohnehin schon eindrucksvolle Gesamtpaket wunderbar ab.
Die wichtigsten Features des BitFenix Aurora Midi-Towers im Überblick:
Hochwertiges weißes Gehäuse mit SofTouch-Oberfläche
Stylische LED-Beleuchtung der Front-SSD mit RGB-Controller (ASUS Aura Ready)
Zwei Seitenteile aus getöntem Temperglas
Viel Platz für Wasserkühlungen
Fünf Lüfter montierbar, 1x 120 mm bereits vorinstalliert
Platz für Mainboards mit E-ATX-Formfaktor und kleiner
Vier 3,5-Zoll- und zwei 2,5-Zoll-Datenträger-Slots
CPU-Kühler mit einer maximalen Höhe von 160 mm
Grafikkarten bis 400 mm & Netzteile bis 220 mm Länge
Design, Temperglas-Seitenfenster und Beleuchtung im BitFenix Aurora
Anreiz und auch Selbstanspruch beim BitFenix Aurora war es ganz offensichtlich, ein vollwertiges Gehäuse zu gestalten, welches sich als Multimedia-Zentrale oder als Gaming-PC optisch perfekt in seine Umgebung integriert. Mit einem weißen BitFenix Aurora auf dem Lowboard - oder auch neben dem Schreibtisch - wird jeder geschmackvoll eingerichtete Raum noch edler, noch eleganter, noch unverwechselbarer. Die Designer haben dies in erster Linie durch die beiden Sidepanels erreicht, die jeweils aus einem Stück Temperglas gefertigt sind und deren Oberfläche stark dunkel getönt ist. In Kombination mit der weißen SofTouch-Oberfläche ergibt sich somit ein optischer sowie haptischer Hochgenuss, der in dieser Preisklasse seinesgleichen sucht.
Die übrigens werkzeuglos abnehmbaren Seitenteile ermöglichen trotz der starken Tönung einen Einblick auf die im Inneren verbaute Hardware, vor allem wenn dort mit einer LED-Beleuchtung gearbeitet wird. Front sowie Deckel verzichten beim Aurora hingegen auf eine gerade Linienführung und sind relativ schwungvoll ausgeführt. Dies ermöglicht durch die Mesh-Einsätze jedoch eine bessere Luftzufuhr bzw. Luftabfuhr in das Gehäuse oder aus dem Gehäuse heraus.
Ausgestattet mit einem von ASUS Aura zertifizierten RGB-LED-Controller lässt sich die SSD auf der Vorseite des Mainboard-Trays in angemessener Art und Weise präsentieren. Das beleuchtbare SSD-Bracket gibt dem Nutzer somit die Möglichkeit die SSD in jeder beliebigen Farbe zu beleuchten und der restlichen Farbgebung des Systems anzupassen. Ein wirklich einzigartiges Features, was es so in dieser Form noch nicht gegeben hat. Über einen Button am I/O-Panel lässt sich die Beleuchtung zudem ausschalten, doch wer möchte das schon?
Luft- oder Wasserkühlung im BitFenix Aurora
Für einen aktiven Luftstrom ist ein an der Rückseite vorinstallierter 120-mm-Lüfter zuständig, der durch jeweils zwei weitere 120-mm- oder 140-mm-Lüfter in der Front und am Deckel ergänzt werden könnte. Die Vollausstattung des Aurora mit bis zu fünf Lüftern würde einen ausgezeichneten Airflow erzeugen, der auch sehr potente Gaming-Hardware entsprechend zuverlässig herunterkühlt.
Dank der relativ großen Ausmaße des Midi-Towers lässt sich aber auch eine effektive Wasserkühlung verbauen. Ein bis zu 280 mm großer Radiator findet entweder an der Vorderseite oder im Deckel seinen Platz. Bei Bedarf ist sogar ausreichend Platz für zwei gleichzeitig verbaute 280-mm-Radiatoren. Um keine Probleme mit der Planung des Wakü-Kreislaufs zu bekommen, enthält diese Version des Aurora Midi-Towers zusätzlich eine praktische Halterung für einen Ausgleichsbehälter. Dieser Halter lässt sich schnell und einfach mit normalen Schrauben bzw. Thumbscrews installieren. Zu beachten ist hierbei jedoch, dass im Falle der Installation einer Pumpe auf dem unteren HDD-Käfig, der Platz für Grafikkarten in den unteren PCIe-Slots stark eingeschränkt wird. In einen der obersten Slots passt allerdings auch bei installierter Pumpe eine bis zu 44 cm lange Grafikkarte.
Gute Ausstattung und viel Platz für Gaming-Hardware
Das Innere des knapp 10 kg schweren BitFenix Aurora erweist sich als angenehm geräumig, denn neben der Hauptplatine im Formfaktor E-ATX, ATX, Micro-ATX oder Mini-ITX können auch leistungsfähige Netzteile (bis 220 mm), Pixelboliden bis 40 cm Länge sowie CPU-Kühler bis 16 cm Höhe untergebracht werden.
Insgesamt vier Slots für 3,5-Zoll-Datenträger befinden sich im Aurora. Dafür sind zwei HDD-Käfige verbaut, die jeweils zwei dieser Festplatten aufnehmen können. Bei Bedarf lassen sich diese sogar herausnehmen, um Platz für andere Komponenten zu schaffen. Eine 2,5-Zoll-SSD kann auf der Vorderseite des Mainboard-Trays montiert und optimal durch die RGB-LED-Beleuchtung illuminiert werden. Zwei weitere 2,5-Zoll-Datenträger können zudem auf der Rückseite des Mainboard-Trays verbaut werden, wo sich übrigens genug Platz (20-25 mm) für sinnvolles Kabelmanagement befindet.
Die Usability hat BitFenix beim Aurora insgesamt sehr hoch ansetzen können, die Staubfilter halten magnetisch und lassen sich entsprechend leicht entfernen, die Seitenteile sind ebenso tool-less abnehmbar wie die Thumbscrews der sieben PCI-Slots. Außerdem ist das Aurora mit Mainboard-Abstandshaltern vorausgestattet und besitzt einen großen Cutout im Tray zum unkomplizierten Kühlerwechsel. Das I/O-Panel im vorderen Teil des Deckels verfügt über je zwei USB-3.0- und USB-2.0-Ports, HD-Audioanschlüsse sowie Power- & Reset-Button.
Technische Details:
Maße: 215 x 490 x 520 mm (B x H x T)
Gewicht: ca. 10,2 kg
Material: Stahl (Body), ABS-Kunststoff, Glas (getönt)
Farbe: Weiß
Formfaktor: E-ATX, ATX, Micro-ATX, Mini-ITX
Lüfter insgesamt möglich:
2x 120/140 mm (Vorderseite)
1x 120 mm (Rückseite)
2x 120/140 mm (Deckel)
Davon vorinstalliert:
1x 120 mm (Rückseite)
Radiator-Mountings:
1x max. 280 mm (Vorderseite)
1x max. 120 mm (Rückseite)
1x max. 280 mm (Deckel)
Filter: Vorderseite, Netzteil
Laufwerksschächte:
4x 3,5 Zoll (intern)
3x 2,5 Zoll (intern)
Netzteil: 1x Standard ATX & EPS 12V
Erweiterungsslots: 7
I/O-Panel:
2x USB 3.0
2x USB 2.0
1x je Audio In/Out
1x je Power- und Reset-Button
Maximale Grafikkartenlänge: 400 mm
Maximale CPU-Kühler-Höhe: 160 mm
Maximale Netzteil-Länge: 220 mm
Further links for

"Aurora Midi-Tower - weiß Tempered Glass Window"
Videos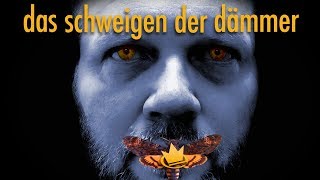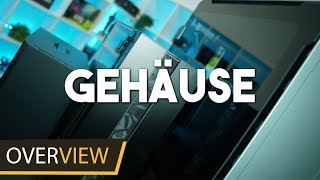 Technical Details
| | |
| --- | --- |
| max. Mainboardformfaktor | E-ATX |
| Case type | Midi-Tower |
| Form factor | E-ATX, ATX, Micro-ATX, White |
| Colour | black, white |
| Primary colour | white |
| Secondary colour | black |
| Width (exact) | 215 |
| Height (exact) | 490 |
| Depth (exact) | 520 |
| Width | 200 - 300 mm |
| Height | 400 - 500 mm |
| Depth | 400 - 500 mm |
| Weight (exact) | 10.2 |
| Weight | 10 to 12 kg (22 to 26.4 lbs) |
| Material | plastic, steel, Tempered Glass / Hartglas |
| max. CPU Kühler Höhe (exakt) | 160 mm |
| max. Grafikkarten Länge (exakt) | 400 mm |
| max. Netzteil Länge (exakt) | 220 mm |
| max. CPU Kühler Höhe | 160 - 179 mm |
| max. Grafikkarten Länge | 400 - 500 mm |
| max. Netzteil Länge | 200 - 249 mm |
| Side panel | with window |
| Front Door | Green |
| Position I/O | Deckel |
| USB 2.0 | 4x |
| USB 3.0 | 2x |
| Audio Out | |
| Audio In | |
| Cardreader | nein |
| Fan controller | no |
| LCD/TFT Display | nein |
| internal 2,5" | |
| internal 3,5" | |
| Hot-Swap | nein |
| PCI-Slots | 7 |
| Motherboard tray | no |
| Case cable management | yes |
| PSU formfactor | ATX |
| PSU position | Hinten Unten |
| Preinstalled fans | 1x 120mm |
| 120 mm Fans | Hard Plastic |
| 140 mm Fans | 4 |
| Fan colour | black |
| Radiator Mounting | 1x Single (120mm), 2x Dual (280mm) |
| Filter | yes |
| Dampening | no |
| Illumination | yes |
| Illumination colour | RGB (selectable) |
| LED Kompatibilität | ASUS Aura Sync |
| Remote control | nein |
| Schlauchdurchführung | ja |
| Serie | Aurora |
| Volume in L | 54,78 |
| Transport System | nein |
Awards
Vorteile:


+ Interessantes Design
+ Magnetische Staubfilter
+ Recht gute Verarbeitung
+ RGB-SSD-Halterung
+ LED-Controller
+ Gutes Kabelmanagement
+ Große Getönte Sichtfenster aus Hartglas
+ Plätze für Radiatoren
+ Viel Platz für Laufwerke
+ Platz für große GPUs
+ Platz für große Kühler

read more...

Fazit: Elegantes Design, gehobene Ausstattung mit einigen Makeln, mittlerer Preis – insgesamt bietet der BitFenix Aurora ein angemessenes Preis-Leistungs-Verhältnis.

read more...

+ Excellent radiator support - 2x 280 mm will fit without compromise
+ Bracket for reservoir included
+ Can hold up to four 3.5" drives
+ Fits 3x 2.5" drives
+ Glass panels on both sides
+ Right glass panel extra dark to hide cables nicely
+ Plenty of space for long GPUs and PSUs
+ Bitfenix SSD Chroma bracket for RGB lighting included
+ RGB lighting controller with motherboard RGB header compatibility
+ Thanks to the controller, no such board is needed to cycle through the colors
+ Tool-less 3.5" drive installation
+ Dust filters on front and bottom of chassis
+ Solid construction
+ Availalable in white or black

read more...

+

Sehr gute Hardwarekompatibilität
Hartglas-Seitenteile
Modulare Festplattenkäfige
Ausreichend Platz hinter dem Mainboardtray
Ausstattung/Lieferumfang
Vorbereitet für Wasserkühlung
Abstand USB-Ports

read more...

The brand keeps distinguishing itself with remarkable designs. In the case of the Aurora they do not only do this with the design of the front and top of the case, but also with tempered glass on both the left and right sides.

Considering the possibilities and finish, the Aurora is an excellent deal in our opinion.

read more...

Pros

+ Unique design
+ Tempered glass on both sites
+ Open design = good airflow
+ Very nice colors (Alchemy 2.0 lighting)
+ Included SSD mount with RGB lights
+ Two colors available (black and white)
+ Price tag is OK

read more...

Strengths:

+ Great value for the price.
+ Excellent constructive quality.
+ Excellent painting work.
+ Tempered glass panels that maximize the observation of our assemblies.
+ Extremely intelligent design that enhances cooling and makes the most of available space.
+ It facilitates a very simple assembly. Installation of storage units and cards without tools.
+ Look spectacular.
+ Excellent connectivity.
+ It supports cards up to 400 mm in length, cooling towers of CPU of up to 160 mm and sources of 220 mm.
+ Large storage possibilities with 4 bays for 3 1/2 "and three more than 2 1/2" units. Removable boxes.
+ All forced entry points of air into the box are protected by an anti-dust filter.
+ It admits liquid cooling system of up to three radiators, two of up to 280 mm and one of 120 mm.
+ A clear and complete instruction manual is included.

read more...

TechiCize - BitFenix Aurora Midi Tower Case

POSITIVE
+ Availablle In Black or White
+ Respectable Price Tag
+ Watercooling Support
+ Long GPU + PSU Compatibility.
+ Dual Tempered Glass Panels
+ Stellar Cable Routing Options

RGB all the things with style, the AURORA is a perfect example of how lighting should be done. Great feature set, compatibility and a low asking price. What more could you ask for?

TechiCize - BitFenix Aurora Midi Tower Case

POSITIVE
+ Availablle In Black or White
+ Respectable Price Tag
+ Watercooling Support
+ Long GPU + PSU Compatibility.
+ Dual Tempered Glass Panels
+ Stellar Cable Routing Options

RGB all the things with style, the AURORA is a perfect example of how lighting should be done. Great feature set, compatibility and a low asking price. What more could you ask for?

Main advantages
+ Tempered glass sides
+ Allows two double radiators (top and front)
+ Compatible with heatsinks up to 160 mm in height
+ Allows graphics up to 400 mm
+ 4 bays 3.5 "+ 3 bays 2.5"
+ RGB LED lighting for SSD
+ Control button for lighting

read more...

here is nothing to worry about on the right side panel because he almost can not see the area back of the motherboard tray. On the other hand, it has only one fan as a system, there is no standard dust filters in front and on top. They are metal mesh, but in order to clean them,... Also inside it is good, but no wow. Cabling management system is ok, assembly options as well.

read more...

Positiv
+ Gute Verarbeitungsqualität
+ Getönte und schwarze Glasscheiben als Seitenteile
+ Platz für E-ATX Mainboards
+ Festplattenhalterungen entfernbar
+ Leiser Lüfter im Lieferumfang
+ Anschlüsse im Top (Audio, 2x USB 2.0, 2x USB 3.0)

read more...

Das BitFenix Aurora ist ein modernes Gehäuse in einem, unserer Meinung nach, zeitlosen Design. Das Gehäuse eignet sich gut für kleinere Wasserkühlungen und bietet ausreichend Platz, auf für potentere Hardware. Die Lüftungsöffnungen an der Front im Deckel scheinen uns zu klein geraten, doch trotzdem erreichten unsere Hardware während des Testzeitraums keine kritischen Werte. Die Werte sind vergleichbar mit anderen Gehäusen dieser Größe.

read more...

PRO
+ Design
+ Viel Platz
+ Modularer Aufbau
+ Getönte Seitenfenster
+ 2x 280 mm Radiatoraufnahmen

read more...

HardwaremAx - BITFENIX AURORA

Das Aurora ist zweifellos ein besonderes und sehr spezielles Gehäuse, das sich in erster Linie einer (bunten) Präsentation des Systems widmet. Das zeigen nicht nur die gleich zwei edel wirkenden Glasseitenteile, sondern auch die integrierte LED-Platine inkl. dem SSD-Bracket. BitFenix geht sogar noch einen Schritt weiter und macht das Aurora "Asus Aura ready" also kompatibel mit der RGB-LED Schnittstelle der Asus Boards mit "Aura Sync". Damit sind dann mit dem entsprechenden Mainboard verschiedene Lichteffekte und Farbenspiele möglich. Gleichzeitig lässt sich die kleine Platine mit den ebenfalls "Aura ready" Alchemy 2.0 LED Stripes erweitern. Heller und bunter findet man wohl eher selten. Auch die praxisrelevanten Eingeschaften des Gehäuses sind solide, es gibt genügend Platz für große Mainboards, Radiatoren und Laufwerke, mit Ausnahme von 5.25" Geräten und bilden eine gute Basis für Gamingsysteme aus dem Mainstreambereich.

PRO

+ Very reasonable price;
+ Bulkheads beautiful glass;
+ Plug & Play lighting system, fun and striking;
+ I / O panel complete with everything, 2 USB 3.0 and 2 USB 2.0;
+ Design, albeit simple, very flexible;
+ On the field it has proven successful and versatile;
+ Assembly of excellent houses;
+ Great for cable-management, thanks to the spacious interior spaces available;
+ Sales price of only € 99, well below the competition.

read more...

Poor dust filter design and a paucity of included fans justify the Bitfenix Aurora's exceptional price. Buyers who were planning to add their own fans will still find a glass-paneled case bargain, as long as they can tolerate the dust filter inconveniences.

read more...

Pro

+ Design
+ Quality of tempered glass panels
+ SSD Chroma
+ Price

read more...

The BitFenix Aurora offers great looks with strong watercooling support – and comes in at a fairly modest price point ... which is a more premium price for a mid tower, but is still sensible.

read more...

The market for premium aesthetics at mid-budget prices is booming this year and the BitFenix Aurora offers excellent component support for high-end hardware, a stylish exterior and more, all at a wallet friendly price tag.

read more...

BitFenix knows how to make good case for quite some time and we have again the example. The case is quite friendly and his side matt and gloss makes it attractive. It offers a lot of space internally, especially at the CG, and has enough slots for storage between SSD and HDD.

read more...

PC Gameware - BitFenix Aurora Case

The BitFenix Aurora really offers a great deal at a very fair price, although you'll need to budget for a couple of fans. But considering the great looks, ease of build and a good feature set, including RGB support any niggles are soon forgotten.

On the face of it, BitFenix Aurora has a great deal to offer. Two tempered glass panels, lighting control, a light system for your SSD and a connection to Asus Aura all sound impressive. Added to that, you get a mount for a coolant reservoir that can go either in the front or top of the case, which is a handy bonus.

read more...

Mit dem Auora hat BitFenix ein sehr ansprechend designtes Gehäuse in sein Sortiment aufgenommen, welches sicherlich guten Anklang finden wird. Durch die geschlossene Gehäusefront und den ebenfalls sehr dezent gehaltenen Gehäusedeckel macht das Gehäuse auf den ersten Blick einen sehr schlichten Eindruck. Um so mehr ist man durch das Moddingpotenzial überrascht, welches in dem neuen Auora steckt. Durch die beiden Echtglasseitenwände wirkt das Gehäuse sehr nobel und hochwertig. In Kombination mit einer eingeschalteten Lichtquelle im Innenraum, welche durch das HDD-Beleuchtungsmodul im Lieferumfang enthalten ist, kann man sehr schöne Effekte erzielen und so von jetzt auf gleich aus einem schlichten Office-PC einen Modding-PC machen, denn die integrierte Beleuchtung lässt nicht nur in verschiedenen Farben realisieren, sonder kann auch ganz einfach deaktivieren werden. Die Verarbeitung wurde seitens BitFenix passend zu der edlen Optik hochwertig ausgeführt.

read more...

We reached the conclusions we believe the BitFenix Aurora was a good step forward for BitFenix. The design will be enhanced by BitFenix SSD Chroma system that may be made pendant with video cards and motherboards ASUS AURA Ready or others with an integrated RGB system, and possibly with strips LED RGB Alchemy 2.0 Magnetic as we did

read more...

A sleek and sexy mid-tower chassis with all the bells and whistles! The BitFenix Aurora brings forth an open interior with plenty of options, and the addition of glass side panels gives this product an elegance not found in most cases. At this price, we feel it should sell very well.



read more...