BitFenix


Halterahmen für 2,5 & 3,5 Zoll in 5,25 Zoll, SofTouch - weiß
If you need a front mounted 3.5" bay device
maybe a card reader or a floppy drive
or even additional front I/O Port adapters this is the product to buy.
Item number: GEBF-048
EAN: 4716779447880
MPN: BFA-ADPT-525WW-RP
Manufacturer: BitFenix
Product information -
Halterahmen für 2,5 & 3,5 Zoll in 5,25 Zoll, SofTouch - weiß
BitFenix macht in jüngerer Zeit immer wieder von sich reden und begeistert mit den hervorragenden Lüftern der Spectre- und Spectre-Pro-Reihen sowie außergewöhnlicher, moderner, einfach frischer Gehäuse-Kreationen. Man denke etwa an die gleichermaßen stilvollen als auch beliebten Midi-Tower Shinobi, Outlaw oder Raider!
Für diese und andere wirft BitFenix nun auch passendes Zubehör auf den Markt, so auch diesen weißen Adapterrahmen für einen freien 5,25-Zoll-Schacht, der vorne eine Blende mit der hauseigenen SofTouch-Oberfläche enthält. Dadurch fügt sich der Adapter perfekt in die Optik der BitFenix-Gehäuse ein, ohne den Look durch Hochglanz oder simples Plastik zu unterbrechen.
Der Rahmen kann entweder ein externes 3,5-Zoll-Gerät - beispielsweise einen Cardreader wie jenen von BitFenix aus unserem Sortiment (ZUCR-036) - aufnehmen, wobei dieses dann durch den 3,5-Zoll-Ausschnitt in der Blende geschoben wird.
Oder aber es wird die Blende entfernt und dann ein 2,5- oder 3,5-Zoll-Laufwerk auf dem Rahmen und damit im 5,25-Zoll-Schacht platziert. Ausreichend Befestigungsschrauben für den Adapter selbst und die zu montierenden Laufwerke gehören selbstverständlich zum Lieferumfang.
Technische Details:
Maße: 149 x 42,2 x 154 mm (B x H x T)
Material: SofTouch, Kunststoff
Farbe: Weiß
Für: 1x 2,5 Zoll intern / 1x 3,5 Zoll intern / 1x 3,5 Zoll extern
Platzbedarf: 1x 5,25-Zoll-Slot
Further links for

"Halterahmen für 2,5 & 3,5 Zoll in 5,25 Zoll, SofTouch - weiß"
Videos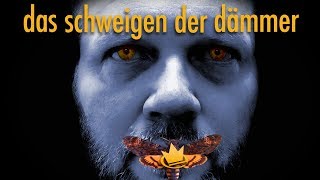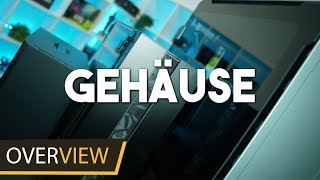 Technical Details
| | |
| --- | --- |
| Colour | white |
| Width (exact) | 149 |
| Height (exact) | 42,2 |
| Depth (exact) | 154 |
| Material | plastic |
| internal 2,5" | 1x |
| internal 3,5" | 1x |
| external 3,5" | 1x |