BitFenix


Spectre PRO 200mm Lüfter - weiß
Following the success of our Spectre™ Fan Series
Spectre Pro™ ups the ante with an all-new design and enhanced performance.
Item number: LUBF-048
EAN: 4716779447415
MPN: BFF-SPRO-20025WW-RP
Manufacturer: BitFenix
Product information -
Spectre PRO 200mm Lüfter - weiß
BitFenix fällt seit geraumer Zeit mit außergewöhnlichen Gehäusen wie dem Colossus, Shinobi oder Raider auf, die neben einem unverwechselbaren Stil auch eine hohe Verarbeitungsqualität und eine ebensolche Feature-Dichte mit sich bringen. Dasselbe konnte der interessierte Beobachter bei der ersten Lüfterserie aus dem Hause BitFenix feststellen, denn die langsam drehenden Spectre-Lüfter überzeugen bis heute mit Silent-Qualitäten zu einem unschlagbaren Preis. Darüber hinaus stand und steht eine große Bandbreite unterschiedlicher Formate und LED-Farben zur Verfügung.
Die neuen Lüfter der Spectre-Pro-Serie erweitern die Palette sinnvoll, indem nun auch Fans mit höherer Drehzahl und entsprechend höherem Fördervolumen für heißblütige Systemkomponenten zur Verfügung stehen. Um dabei trotzdem nicht durch unangenehme Lautstärke aufzufallen, mussten sich die Ingenieure einiges einfallen lassen - und man muss ihnen attestieren: job done!
So wurden etwa die Lüfterblätter neu gestaltet, so dass geräuschintensive Luft-Verwirbelungen auf ein Mindestmaß reduziert werden konnten. Und durch das Dual-Frame-Layout, bei dem der Lüfter in einem eigenen Rahmen innerhalb des äußeren Rahmens sitzt, wird die Übertragung von Schwingungen verringert. Das hochwertige Fluid Dynamic Bearing wurde dagegen als Lager-Typ beibehalten.
Die bereits von BitFenix bekannte Flexibilität ist auch bei den Spectre Pros vorhanden, denn von 120 mm bis zu 230 mm sind alle Formate, die heute üblich und beliebt sind, in Schwarz, Weiß oder verschiedenen LED-Farben vertreten. Bei den farbigen Varianten ist der innere Rahmen übrigens in der jeweiligen LED-Farbe gehalten, während der äußere schwarz-transparent ist.
Nachdem das Produkt an sich bereits auf ganzer Linie überzeugen kann, macht ein umfangreiches Zubehör den Spectre Pro endgültig zum Preis-Leistungs-Kracher im Performance-Bereich: Neben Lüfterschrauben befindet sich zusätzlich ein Adapter für den noch leiseren 7-Volt-Betrieb im Lieferumfang.
Technische Details:
Maße: 200 x 200 x 25 mm (B x H x T)
Farbe: Weiß
Lautstärke: 27,5 dB(A)
Drehzahl: 900 U/min
Fördervolumen: 251,3 m³/h
Statischer Druck: 1,26 mm-H2O
Spannung: 12 V
Anschlüsse:
1x 3-Pin
Further links for

"Spectre PRO 200mm Lüfter - weiß"
Videos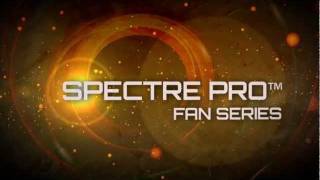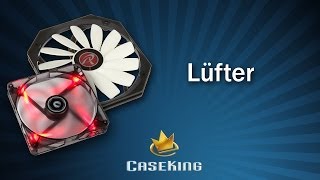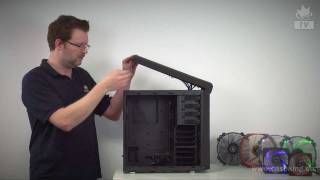 Technical Details
| | |
| --- | --- |
| Primary colour | white |
| Secondary colour | white |
| Fan connector | 3 Pin |
| Illumination | no |
| Max rpm (exact) | 900 U/min |
| Max noise level (exact) | 27,5 dB(A) |
| Max air volume (exact) | 251,3 m³/h |
| Max rpm | 500 - 999 U/min |
| Max noise level | 25 - 29 dB(A) |
| Max air volume | 250 - 274 m³/h |
| Rotor diameter | 200 mm |
| Mounting holes | 200 mm |
Awards
Having seen at first hand the product and have it tested for more than a week we can say that in addition to the build quality and the unique design and attractive, the performance of this fan are in line with the competition in the medium-alta.

read more...

Performance of the Spectre Pro and Pro LED series was outstanding, to say the least. During testing we saw a tempurature drop of 8 degrees Celsius on the processor alone, and 13 degrees Celsius on the chipset.

read more...