Coolink


SWiF2-80P Retail 80mm - PWM
SWiF2 80mm PWM fan with Coolink of 750-2000 rev / min and a minimum of 7 dB (A).
Item number: LUCL-022
EAN: 4716123313342
MPN: SWiF2-80P
Manufacturer: Coolink
Product information -
SWiF2-80P Retail 80mm - PWM
SWiF geht in die nächste Runde! Hinter dieser Abkürzung verbirgt sich Silent Whisper Fan und dies zeigt bereits den grundlegenden Konstruktionsschwerpunkt dieser Lüfterserie von Coolink: ein flüsterleises Betriebsgeräusch.
Die Farbgebung wich einer deutlich auffälligeren Gestaltung mit schwarzem Rahmen und hell neongrünen sowie UV-aktiven Rotorblättern. Neben der Optik wurden vor allen die Innereien überarbeitet. Ein nochmals verbessertes Lager trägt maßgeblich zum flüsterleisen Betrieb bei und garantiert eine hohe Lebenserwartung. Dies belegt auch die deutlich gestiegene Garantiezeit von fünf Jahren. Für besseren Schutz wurden die Kabel mit einem Sleeve versehen.
Diese 80mm PWM-Version des SWiF2 lässt sich in einem Drehzahlbereich zwischen 750 und 2.000 U/Min regeln. Dies ermöglicht eine individuelle Anpassung von Fördervolumen und Lautstärke, wobei minimal 7 dB(A) und maximal 52,3 m³/h möglich sind. Damit kann der Lüfter sowohl extrem leise arbeiten, als auch extrem hohe Kühlleistung bieten.
Zur Befestigung des Lüfters können sowohl Schrauben als auch vibrationsdämpfende Gummis genutzt werden.
Technische Details:
Maße: 80 x 80 x 25 mm
Material: Kunststoff
Lautstärke: 7 - 19 dB(A)
Drehzahl: 750 - 2.000 U/Min
Airflow: 24 - 52,3 m³/h
Spannung: 7 - 13 V
Stromverbrauch: 1,08 W, 0,09 A
Anschluss: 4-Pin PWM
Garantie: 5 Jahre
Further links for

"SWiF2-80P Retail 80mm - PWM"
Videos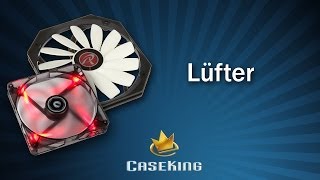 Technical Details
| | |
| --- | --- |
| Primary colour | green |
| Secondary colour | black |
| Fan connector | 4 Pin (PWM) |
| Illumination | no |
| Initial Voltage | 7 V |
| Max rpm (exact) | 2000 U/min |
| Min rpm (exact) | 750 U/min |
| Max noise level (exact) | 19 dB(A) |
| Min Noise Level (exact) | 7 dB(A) |
| Max air volume (exact) | 52,3 m³/h |
| Min air volume (exact) | 24 m³/h |
| Max rpm | 2000 - 2499 U/min |
| Min rpm | 750 - 999 U/min |
| Max noise level | 15 - 19 dB(A) |
| Min Noise Level | 5 - 9 dB(A) |
| Max air volume | 50 - 74 m³/h |
| Min air volume | up to 25 m³/h |
| Rotor diameter | 80 mm |
| Mounting holes | 80 mm |
| Warranty | 5 years |