Corsair


Graphite 780T Big-Tower - weiß
Weiß-schwarzer Big-Tower (XL-ATX) mit beleuchteten 140er-Lüftern
360er-Radiator-Mountings
Lüftersteuerung & Window
Item number: GECS-032
EAN: 0843591049849
MPN: CC-9011059-WW
Manufacturer: Corsair
Product information -
Graphite 780T Big-Tower - weiß
Die Gehäuse aus Corsairs Graphite Serie sind seinen Besitzern und der Industrie im Allgemeinen im Gedächtnis geblieben. Mit den beiden neuen Gehäusen 380T und 780T erscheinen zwei neue Modelle der Graphite-Reihe, mit denen Corsair diesen Effekt wiederholen, wenn nicht überbieten will.
Das Corsair Graphite 780T ist dabei das größere Gehäuse der beiden und fasst sogar XL-ATX-Platinen in seinem Inneren auf. Sein weiß-schwarzes Design beeindruckt mit viel Mesh-Einsatz, einem großen getönten Window und schönen, leicht abgeschliffenen Kanten, die eine symmetrische, aber dennoch aufgelockerte Gehäusearchitektur mit dem gewissen Sinn für Coolness unterstreichen.
Hinter seiner Mesh-Front verbergen sich zwei kaltweiß leuchtende 140-mm-Lüfter, die zusammen mit dem in weißer Farbe beleuchteten I/O-Panel ein ästhetisch kontinuierliches Gesamtbild abliefern. Design und Funktion gehen beim 780T dabei Hand in Hand. So sind beispielsweise beide Seitenteile über einfache Griffe zu öffnen, alle Laufwerke werkzeuglos zu installieren und die Festplattenkäfige modular angelegt.
Das weiß beleuchtete I/O-Panel befindet sich am vorderen Deckel und bietet neben zwei USB-3.0-Ports, zwei USB-2.0-Ports, dem Power-Schalter und den Audio-Buchsen auch eine Lüftersteuerung, mit der man die Geschwindigkeit der Lüfter regulieren kann.
Im Graphite 780T lassen sich sodann auch insgesamt bis zu neun Lüfter installieren. Drei 140-mm-Lüfter sind bereits vorinstalliert. Die beiden kaltweiß leuchtenden LED-Lüfter in der Vorderseite saugen die Luft ein, während ein weiterer 140er die Luft durch die Rückseite wieder ausbläst. In der Vorderseite kann man stattdessen auch drei 120-mm-Lüfter anbringen. Im Deckel können entweder drei 120er oder zwei 140er-Lüfter installiert werden. Entfernt man einen Festplattenkäfig, lassen sich im Boden zusätzlich zwei weitere 120-mm-Lüfter einbauen.
Wer statt auf Luftkühlung lieber die Möglichkeit eines Wakü-Systems in Erwägung zieht, hat auch dafür genügend Möglichkeiten. So lassen sich in der Vorderseite auch ein Radiator in den Größen 360, 280 oder 240 mm installieren. Das gleiche gilt für den Deckel. Im Boden lässt sich ein 240er-Radiator montieren und in der Rückseite wiederum ein 140-mm-Radiator anbringen.
Im Inneren des Graphite 780T lassen sich zwei 5,25-Zoll-Laufwerke hinter den beiden Laufwerksblenden anbringen. Für Festplatten und SSDs sind sechs Kombo-Slots gegeben, die sowohl 3,5-Zoll- als auch 2,5-Zoll-formatige Drives aufnehmen können. Dies lässt sich dabei ebenfalls werkzeuglos bewerkstelligen. Die Laufwerks-Slots unterstützen dabei auch die Möglichkeit des Hot Swappings und befinden sich in modularen Käfigen. Drei SSDs können dabei zusätzlich an der Seite des Mainboard-Trays montiert werden.
Darüber hinaus lassen sich im 780T auch neun Erweiterungskarten installieren. Nutzt man diese für Grafikkarten, hat man 355 mm Platz für dessen Länge zur Verfügung. Wer einen CPU-Kühler einbauen will, hat dabei eine Höhe von 200 mm zur Verfügung. Netzteile dürfen 260 mm lang sein.
Corsair stattet das Paket des 780T zudem mit einem Accessoire- und Schrauben-Set sowie einer Schnellstartanleitung aus, um sofort loslegen zu können.
Technische Details:
Maße: 288 x 602 x 637 mm (B x H x T)
Material: Stahl (Body), Kunststoff (Front, Deckel)
Gewicht: ca. 11,3 kg
Farbe: Weiß/Schwarz
Beleuchtung: Weiß (deaktivierbar)
Formfaktor: XL-ATX, E-ATX, ATX, Micro-ATX, Mini-ITX
Lüfter insgesamt möglich:
2x 140 mm oder 3x 120 mm (Vorderseite)
1x 140/120 mm (Rückseite)
2x 140 mm oder 3x 120 mm (Deckel)
2x 120 mm (Boden, ohne HDD-Käfig)
Davon vorinstalliert:
2x 140 mm (Vorderseite; AF140L, weiße LED)
1x 140 mm (Rückseite; AF140L)
Radiator-Mountings:
1x 360/280/240 mm (Vorderseite)
1x 140/120 mm (Rückseite)
1x 360/280/240 mm (Deckel)
1x 240 mm (Boden)
Laufwerksschächte:
2x 5,25 Zoll (extern; werkzeuglos)
6x 3,5/ 2,5 Zoll (intern; werkzeuglos)
3x 2,5 Zoll (intern, werkzeuglos)
Netzteil: 1x Standard ATX (optional)
Erweiterungsslots: 9
I/O-Panel:
2x USB 3.0 (interne Anbindung)
2x USB 2.0 (interne Anbindung)
1x je Audio In/Out
1x Lüftersteuerung
Maximale Grafikkartenlänge: 355 mm
Maximale CPU-Kühler-Höhe: 200 mm
Maximale Netzteillänge: 260 mm
Further links for

"Graphite 780T Big-Tower - weiß"
Videos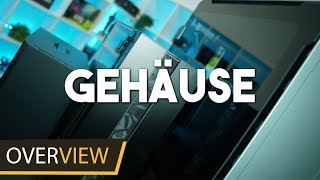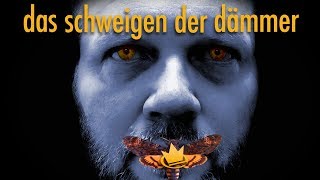 Technical Details
| | |
| --- | --- |
| Case type | Big-Tower |
| max. Mainboardformfaktor | E-ATX, XL-ATX |
| Form factor | E-ATX, ATX, Micro-ATX, White, XL-ATX |
| Colour | black, white |
| Primary colour | white |
| Secondary colour | black |
| Width (exact) | 288 |
| Height (exact) | 602 |
| Depth (exact) | 637 |
| Width | 200 - 300 mm |
| Height | 600 - 700 mm |
| Depth | 600 - 700 mm |
| Weight (exact) | 11.3 |
| Weight | 10 to 12 kg (22 to 26.4 lbs) |
| Material | plastic, steel |
| max. CPU Kühler Höhe (exakt) | 200 mm |
| max. Grafikkarten Länge (exakt) | 355 mm |
| max. Netzteil Länge (exakt) | 260 mm |
| max. CPU Kühler Höhe | 180 - 200 mm |
| max. Grafikkarten Länge | 300 - 399 mm |
| max. Netzteil Länge | 250 - 300 mm |
| Side panel | with window |
| Front Door | Green |
| Position I/O | Deckel |
| USB 2.0 | 4x |
| USB 3.0 | 2x |
| Audio Out | |
| Audio In | |
| Cardreader | nein |
| Fan controller | yes |
| LCD/TFT Display | nein |
| internal 2,5" | 9x |
| internal 3,5" | 6x |
| external 5,25" | 2x |
| Hot-Swap | nein |
| PCI-Slots | 9 |
| HDD Isolation | No |
| Motherboard tray | no |
| Case cable management | yes |
| PSU formfactor | ATX |
| PSU position | Hinten Unten |
| Preinstalled fans | 3x 140mm |
| 120 mm Fans | 9 |
| 140 mm Fans | No |
| Fan colour | black, white |
| Radiator Mounting | 1x Single (120mm), 1x Single (140mm), 3x Dual (240mm), 2x Dual (280mm), 2x Triple (360mm) |
| Filter | no |
| Dampening | no |
| Illumination | yes |
| Illumination colour | white |
| Remote control | nein |
| Schlauchdurchführung | ja |
| Serie | Graphite |
| Transport System | nein |
Awards
Bottom line: the 780T is a curvier alternative to the recently-released 760T and, provided you have the hardware needed to maximise its cavernous interior, is worthy of consideration for an eye-catching, full-tower build.

read more...

The Corsair Graphite 780T is a well designed and nice looking product. We do very much appreciate the the side panel slash window door, it is very easy to use for to quickly access the components inside your PC gaming rig

read more...

When looking at the interior, it becomes apparent that the chassis is an evolution of its predecessor, with an identical price tag at release. With the internal evolution come numerous advantages. These include the greater liquid-cooling capability, even more space behind the motherboard tray, and its dust filters on all sides.

read more...

Hardwareluxx - Corsair Graphite 780T

Corsair behält Recht - das Graphite Series 780T eignet sich hervorragend zum Aufbau eines Traum-PCs und ist enorm nutzerfreundlich. Die auffällige gelbe Farbvariante, die an so manchen Supersportwagen erinnert, unterstreicht diesen Anspruch noch zusätzlich.

If you are looking for a full tower, there isn't anything not to like about the Corsair Graphite 780T. It can fit the largest systems with room to spare. In the additional space, you can install liquid cooling radiators in multiple locations. With a three speed fan controller to keep the noise level down when the fans don't need to run at high speed.
R

read more...

The Graphite 780T is a spectacular full tower which not only offers brilliant air cooling performance but presents a substantial assortment of radiator compatibility throughout. This case has space and lots of it - those wanting to go super-size should look no further.

read more...