King Mod Service


Corsair Obsidian 750D Big-Tower, schwarz Window - gedämmt
CK Techlabs Noise Dampening Kits are Pre-Cut and installed to the case by us to ensure the best combination of airflow and sound management.
Item number: GECK-275
EAN: 0000000000000
MPN: GECK-275
Manufacturer: King Mod Service
Product information -
Corsair Obsidian 750D Big-Tower, schwarz Window - gedämmt
Lärm ist eine lästige Begleiterscheinung, die nicht nur am Flughafen durch startende Flugzeuge und im Straßenverkehr durch vorbeirauschende LKWs verursacht wird. Gerade in den eigenen vier Wänden sind daher viele Menschen bemüht, für Ruhe zu sorgen, um Entspannung zu finden. Leider stellt sich auch der PC in vielen Fällen diesen Bemühungen entgegen und nervt im laufenden Betrieb mit hoher Geräuschentwicklung.
Die Quellen der Geräuschentwicklung sind dabei zunächst alle drehenden Komponenten, was vor allem Lüfter und Festplatten betrifft. Diese sollten entkoppelt und gegebenenfalls die Drehzahl reduziert werden. Viele Gehäuse unterstützen diese Maßnahmen und bieten bereits ab Werk eine entsprechende Ausstattung.
Zusätzlich kann eine Dämmung für ein noch geringeres Außengeräusch sorgen. Mit dieser modifizierten Version des Corsair Obsidian 750D in Schwarz mit Fenster werden beide Ansätze verbunden und das Gehäuse mit einer vorinstallierten Dämmung ausgestattet.
Die Besonderheit dieser Zusammenstellung besteht darin, dass neben den vorinstallierten Dämmmatten zusätzliches Dämmmaterial beiliegt. Dieses ist ebenfalls passgenau zugeschnitten und erlaubt eine zusätzliche Abdichtung weiterer Gehäuseteile. Im Ergebnis haben Sie selbst die Wahl, wie viel Dämmung sie verbauen, um ein individuelles Optimum aus Kühlung und Lautstärkereduzierung zu erzielen.
Im Auslieferungszustand des Corsair Obsidian 750D mit Window sind fünf Dämmmatten bereits verklebt oder geklemmt. Darüber hinaus liegen vier Matten lose im Gehäuse, welche ganz nach Bedarf selbst montiert werden.
Diese Matten sind nicht verbaut, um die Belüftung des Systems nicht einzuschränken. Somit kann ein individuelles Optimum aus Dämmung (Lautstärkereduzierung) und Belüftung (Kühlung) erreicht werden. Über die genauen Positionen der vorgeklebten, geklemmten oder nur beigelegten Matten geben die unten stehenden Spezifikationen Auskunft.
Alle zusätzlichen Dämmmatten sind beschriftet, was im Zusammenspiel mit einer beiliegenden Installationsanleitung für eine problemlose Montage sorgt. Die Anleitung ist speziell auf die Anforderungen des Corsair Obsidian 750D zugeschnitten und erklärt detailliert den Einbau, gibt praktische Tipps und erläutert die Möglichkeiten und Dämm-Optionen.
Zur Funktion: Die Dämmmatten erzielen eine Geräuschminderung über zwei Effekte. Zum Ersten absorbiert das weiche Material per Luft auftreffende Schwingungen. Gleichzeitig reduzieren die Matten über das Gehäuse selbst weitergeleitete Vibrationen, vor allem durch ihr Eigengewicht. Beides sorgt im Zusammenspiel dafür, dass die Gehäuseaußenseiten kaum zum Schwingen angeregt werden.
Nähere Informationen zu den Material-Spezifikationen des Dämmmaterials sind über das
Datenblatt
zu beziehen.
Hinweise:
Bitte beachten Sie, dass wegen der Dämmmatten das Raumangebot innerhalb des Gehäuses geringer ausfallen kann. So kann unter Umständen die Verlegung von Kabeln hinter dem Mainboard-Tray im Vergleich zur ungedämmten Version nur eingeschränkt erfolgen.
Technische Details:
Maße: 235 x 560 x 546 mm (B x H x T)
Material: Stahl (Body, Seitenteile), Kunststoff (Frontrahmen), gebürstetes Aluminium (Frontpanel)
Gewicht: ca. 9,7 kg
Farbe: Schwarz
Formfaktor: XL-ATX, E-ATX, ATX, Micro-ATX
Lüfter insgesamt möglich:
2x 140/120 mm (Vorderseite)
1x 140/120 mm (Rückseite)
2x 140 / 3x 120 mm (Deckel)
2x 120 mm (Boden; bei Verzicht auf HDD-Käfig am entsprechenden Slot)
Davon vorinstalliert:
2x 140 mm (Vorderseite)
1x 140 mm (Rückseite)
Radiator-Mountings:
1x max. 240 mm (Vorderseite)
1x max. 140/120 mm (Rückseite)
1x max. 240 mm (Deckel)
Filter: Vorderseite, Netzteil (alle werkzeuglos entnehmbar)
Laufwerksschächte:
3x 5,25 Zoll (extern, werkzeuglos)
6x 3,5/2,5 Zoll (intern, 3,5 Zoll werkzeuglos)
4x 2,5 Zoll (intern, werkzeuglos)
Netzteil: 1x Standard ATX (optional)
Erweiterungsslots: 9
I/O-Panel:
2x USB 3.0 (interne Anbindung)
2x USB 2.0
1x je Audio In/Out
Maximale Grafikkartenlänge: 450 mm (ohne HDD-Käfig auf dieser Höhe)
Maximale CPU-Kühler-Höhe: 170 mm
Dämmung (vorinstalliert):
Rechtes Seitenteil
Rückseite unten
Dämmung (geklemmt):
Vorderseite oben
Deckel
Rückseite oben
Dämmung (beiliegend):
Vorderseite unten
Boden
Rückseite Mitte (Lüfter-Slot)
Rückseite Mitte (neben PCI-Slots)
Further links for

"Corsair Obsidian 750D Big-Tower, schwarz Window - gedämmt"
Videos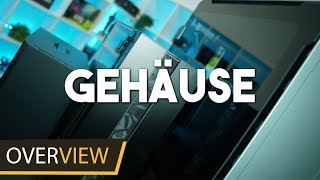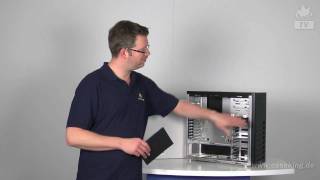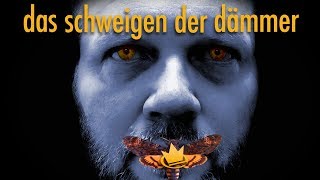 Technical Details
| | |
| --- | --- |
| Case type | Big-Tower, Dampened case |
| Form factor | E-ATX, ATX, Micro-ATX, XL-ATX |
| Colour | black |
| Primary colour | black |
| Secondary colour | black |
| Width (exact) | 235 |
| Height (exact) | 560 |
| Depth (exact) | 546 |
| Width | 200 - 300 mm |
| Height | 500 - 600 mm |
| Depth | 500 - 600 mm |
| Weight (exact) | 9.7 |
| Weight | 8 to 10 kg (17.6 to 22 lbs) |
| Material | steel |
| max. CPU Kühler Höhe (exakt) | 170 mm |
| max. Grafikkarten Länge (exakt) | 450 mm |
| max. CPU Kühler Höhe | 160 - 179 mm |
| max. Grafikkarten Länge | 400 - 500 mm |
| Side panel | with window |
| Front Door | Green |
| Position I/O | Front |
| USB 2.0 | 4x |
| USB 3.0 | 2x |
| Audio Out | |
| Audio In | |
| Cardreader | nein |
| Fan controller | no |
| LCD/TFT Display | nein |
| internal 2,5" | 10x |
| internal 3,5" | 6x |
| external 5,25" | 3x |
| Hot-Swap | nein |
| PCI-Slots | 9x |
| HDD Isolation | ja |
| Motherboard tray | no |
| Case cable management | yes |
| PSU formfactor | ATX |
| PSU position | Hinten Unten |
| Preinstalled fans | 3x 140mm |
| 120 mm Fans | 8 |
| 140 mm Fans | No |
| Fan colour | black, white |
| Radiator Mounting | 1x Single (120mm), 1x Single (140mm), 2x Dual (240mm) |
| Filter | yes |
| Dampening | yes |
| Illumination | no |
| Remote control | nein |
| Schlauchdurchführung | ja |
| Serie | Obsidian |
| Volume in L | 71,85 |
| Transport System | nein |