der8auer


Core i7-8700K @ 5,0 GHz - Advanced Edition
Intel 6-core CPU (tray) from the "Coffee Lake" family for overclockers
Selected / pretested / delidded by the King Mod Team and "der8auer"
Guaranteed possible 5,0 GHz OC!
Only compatible with Intell 300-series motherboards!
Item number: HPIT-452
EAN: 0000000000000
MPN: HPIT-452
Manufacturer: der8auer
Product information -
Core i7-8700K @ 5,0 GHz - Advanced Edition
Note: Every CPU is individually delidded and pretested for the customer, for this reason the process may be delayed by up to 5 working days due to the current order volume.
Seamless and hassle-free overclocking for extra gaming power!
Overclocking guru Roman "der8auer" Hartung (pronounced: "der Bauer") has been working closely with the King Mod team to modify the Socket 1151
Intel Core i7-8700K 6-core processor
and utilise its unlocked multiplier, which already enables very high boost clocks of up to 4,7 GHz, to push it even further. As a hardware enthusiast and professional overclocker der8auer has been active on the extreme overclocking circuit for many years and broken countless world records.
Always interested in squeezing the last drops of performance out of any piece of high-end hardware he can get his hands on, the OC grandmaster (as of August 2015) sits at second place in the professional "Elite" rankings of the best overclockers in the world (see HWBot.org)! The rich source of experience der8auer has to call upon is now making its way towards buyers with these hand-picked and stability-tested OC processors!
The der8auer Core i7-8700K @ 5,0 GHz - Advanced Edition at a Glance:
| | Advanced | Pro | Ultra |
| --- | --- | --- | --- |
| Pretested: | Yes | Yes | Yes |
| Delidded: | Yes | Yes | Yes |
| Polished IHS: | No | Yes | Yes |
| Silver IHS: | No | No | Yes |
| Laser Engraved: | Yes | Yes | Yes |
6-core processor (12 Threads with HT)
Guaranteed possible OC of 4.800 MHz!
"Delidded" for improved cooling performance
24 month King Mod Guarantee included
12 Megabyte L3 Cache
Dual-Channel Interface
Support for DDR4-2.666 (Dual Channel)
AVX2 Instruction Set Extension (Advanced Vector Extensions)
AES encryption (Advanced Encryption Standards)
Only compatible with 300-series Intel chipsets!
Overclock Like the Pros!
This
der8auer Core i7-8700K @ 5,0 GHz - Advanced Edition
concerns a preselected Intel Core i7-8700K CPU with a standard factory clock frequency of 3,7 GHz, whose maximum overclock has been established to be a
guaranteed possible 5,0 GHz
- and this holds true for all six cores! The only requirement is an appropriately high-end Intel Z370 chipset.
In order to gauge the maximum clock frequency of binned CPUs and establish their stability, der8auer tests every single example for a minimum of an hour under Prime95 26.6 with 1344K. This massive load ensures every CPU is thoroughly pretested and a stable clock frequency is established, and since this voids the manufacturer's warranty - we compensate for this with our own.
The packaging of every pretested CPU comes with an established and tested stable overclock with the necessary core voltage needed to drive it, depending on the power supply of the motherboard used there can be a tolerance range of roughly +/- 30 mV. To ensure the silicon remains in the best possible condition, the maximum core voltage is at most a harmless 1,42 Volts. If any questions should arise after purchase, the King Mod service will also be at your disposal via e-mail.
The unique advantage of the
der8auer Core i7-8700K @ 5,0 GHz - Advanced Edition
is that it is "delidded", meaning that the Integrated Heatspreader (IHS) is removed from the die. Subsequently the factory-applied thermal paste will be replaced with
Conductonaut liquid metal thermal paste
from Thermal Grizzly. This leads to improved heat dissipation, meaning that under load, temperatures can be reduced by between 10 °C and 20 °C.
---
Note 1:
Due to the high and very high clock frequencies of the binned King Mod CPUs, an increased heat output is to be expected in comparison to the standard TDP. As a result it is imperative that the system is supplied with adequate cooling. Due to the aforementioned reasons this offer is for the "tray" version of the processor, which does not come bundled with a boxed CPU cooler. For this reason we expressly recommended a 240 mm AiO water cooling unit to provide the necessary cooling.
Note 2:
Overclocked Intel "Coffee Lake"-series processors should, in the (rare) instances of applications with AVX support, be adjusted in accordance with the OC frequency with an offset value in the UEFI to prevent overheating. In order to reach the maximum clock frequencies of binned CPUs and to ensure stability, der8auer tests every single example for at least an hour under Priome95 26.6 with 1344K..
Note 3:
The temperatures discussed above refer to values established by Roman "der8auer" Hartung. The figures will be influenced by the CPU's adjusted clock frequencies, the set voltages as well as the installed cooling solution and may be subject to variations.
---
Technical Details:
Type: Overclocked Intel Core i7-8700K ("Coffee Lake")
Manufacturing Process: 14 nm PlusPlus
Cores: 6 / 12 (physical / virtual)
Frequency: 3,7 GHz
OC Frequency (max.): 5,0 GHz on all 6 cores
Level 3 Cache: 12 MB
Memory Controller: Internal
Memory Channels: 2
Supported Memory: DDR4 (2.666 MHz)
TDP: 95 Watt (Attention, will be exceeded due to OC!)
Socket Compatibility: LGA 1151
Chipset Compatibility: 300er Series from Intel
Further links for

"Core i7-8700K @ 5,0 GHz - Advanced Edition"
Videos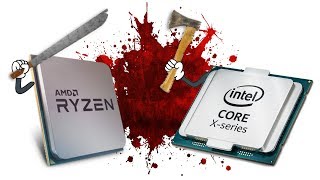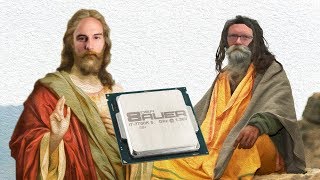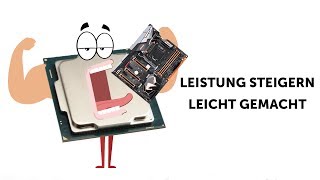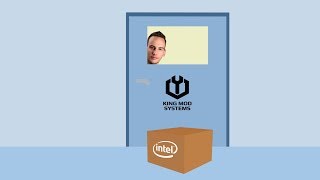 Technical Details
| | |
| --- | --- |
| CPU series | Intel Core i7 |
| CPU architecture | Intel Coffee Lake (8. Generation) |
| CPU socket | 1151 |
| Cores | 6 |
| Threads | 12 |
| Hyper- / Multithreading | yes |
| Open multiplier | yes |
| Memory type | DDR4 |
| Memory controller | Dual Channel |
| TDP | keine Angabe |
| Graphics chip | Intel UHD Graphics 630 |
| Packaging | tray |