King Mod Systems


der8auer Single-Fire System, i7-8700K @ 4,9 GHz, 2080 Ti, Watercooling
Water cooled dream PC from OC champion der8auer
der8auer Core i7-8700K @ 5,0 GHz (Coffee Lake) Advanced Edition
NVIDIA GeForce RTX 2080 Ti
16 GB RAM & 250 GB M.2 SSD in the Lian Li PC-Q37WX Mini-ITX case with tempered glass
Item number: SIPC-222
EAN: 0000000000000
MPN: SIPC-222
Manufacturer: King Mod Systems
Product information -
der8auer Single-Fire System, i7-8700K @ 4,9 GHz, 2080 Ti, Watercooling
The professionals in the King Mod service got together with der8auer to create a small, select, elite range of ultimate overclocker PCs armed to the teeth with high-end gaming hardware: Enter the Selective Fire Series. One of them is the "Single-Fire" portrayed here, which comes with
a super powerful GeForce RTX 1080 Ti
from NVIDIA with the fastest Coffee Lake CPU out there, the
Core i7-8700K
from Intel. This 6-core CPU with Hyper-Threading (SMT) is set atop the
Mini-ITX Gaming ASRock Fatal1ty Z370 motherboard
and Roman clocks
each core up to an incredible 4,9 GHz
. This "Advanced Edition" of the processor makes such overclocks a reality thanks to replacing the standard manufacturer-applied thermal paste with Thermal Grizzyl Conductonaut liquid metal thermal paste in between the CPU die and heatspreader. Pairing this with the similarly high - yet stable - overclock of the water cooled NVIDIA GeForce GTX 1080 Ti results in this ultra-OC producing tangible benefits in gaming: more Frames Per Second. This is what helps to make the "der8auer Single-Fire" system a true FPS beast.
The CPU and graphics card combo is supplemented by the addition of a luxurious
16 GB of high-speed DDR4-RAM
and a lightning fast
250 GB NVMe M.2 SSD
from Samsung. An optional SSD takes care of mass storage and
SFX PSU from Lian Li
provides an exceptionally high operating efficiency (80 PLUS Platinum) that supplies power to these highly-tuned components with excellent reliability. Achieving these incredible overclocks is also only possible in part thanks to Bitspower or EK Water Blocks alongside the
custom water loop complete with two 240 mm dual radiators
. The potent hardware can also be admired from afar through the tempered glass window in the premium Lian Li PC-Q37WX Mini-Tower. The cool aesthetics continue inside the case thanks to the
white liquid coolant
that flows through its hard-tubing as well as the
black fittings, sleeved cables
, the
white LED strips and LED fans
that make for an eye-catching yet coordinated look. On the front tempered glass plate, the
Single-Fire
logo comes laser-engraved into the glass just to make sure everyone immediately knows what stands before them! A pre-installed water cooler-/fan control, the aquaero 6 LT, allows water cooling performance to be adjusted at any time so as to meet the user's precise requirements. The "der8auer Single-Fire" =
German Engineered Perfection!
The Base Configuration:
Hand-picked and personally assembled - and then overclocked - system courtesy of Germany's Nr. 1 overclocker and worldwide Nr. 2 Roman "der8auer" Hartung!
Stunning Lian Li PC-Q37WX Mini-ITX case with tempered glass & aluminium panels
White-black colour theme thanks to transparent tubing with white liquid coolant, black fittings, white LED strips, fans illuminated in white and black sleeved cables
ASRock Fatal1ty Z370 Gaming ITX/ac motherboard with Intel Z370 chipset
Water cooled & delidded der8auer Core i7-8700K Advanced Edition with liquid metal thermal paste & extreme 4,9 GHz overclock
Water cooled and overclocked-to-the-max NVIDIA GeForce GTX 1080 Ti with 11 GB VRAM
Custom water cooling loop with bespoke components (e.g. aqua computer cooling controller)
Pump, reservoir, fitting, tubing and two of the highest quality 240 mm radiators
Automatic, tempereature-controlled pumps and fan performance and pre-configured aquaero 6 LT aqua computer controller
Extremely fast DDR4-RAM (3.000 MHz) in a 32 GB kit
250 GB, lightning-fast Samsung 960 EVO NVMe SSD acting as the primary drive
Optional SSD acting as secondary storage drive
Reliable, premium quality power supply from Lian Li with superb efficiency & power output
Optimum performance courtesy of Thermal Grizzly Kryonaut thermal paste
Maximum performance straight from the hand of an OC champions!
36 Month guarantee incl. pick up service!
Every der8auer dream PC comes with its own details of origin to prove its production number alongside concrete benchmark results
Customers can get in contact via the exclusive "Ask der8auer" e-mail address
Personalised consultation on the system's OC and benching capabilities via telephone courtesy of der8auer
3 Year upgrade service: Buy the newest hardware parts and der8auer installs them free of charge!
About World Champion Overclocker Roman "der8auer" Hartung
The professional German overclocking champion, Roman Hartung, began to make waves in the world of overclocking at a very early age, building fantastic system or creating his very own extreme overclocking kits like LN2 coolers among others - earning him the nickname "der8auer" (pronounced: "Der Bauer"). Ever keen to squeeze ever last drop of performance from any and all high-end hardware in his path, the OC grand champion (as of August 2015) achieved second place in the professional "Elite" ranks of the best overclockers in the world (on HWBot.org) - in Germany he even occupies the number 1 rank uncontested! This talented young man possesses a real knack with all things silicon, raising performance to unheard-of levels in the German speaking world. This is what makes der8auer fit in at Caseking, where anyone can find the most powerful, the highest quality, most customised PC systems around!
Free Games with King Mod Gaming Systems:
Complete systems from Caseking come bundled with the game keys matching the respective current games bundle of the chosen graphics card. Non-qualifying products do not come with game keys. All promotions are limited and only valid while stocks last or until the offer expires. Any recourse to courts of law is excluded. All currently active special offers from AMD, NVIDIA and Intel are listed below:


BullGuard Internet Security for King Mod Gaming Systems:
Every complete system from Caseking comes bundled with BullGuard Internet Security for use on up to 3 devices. The licence lasts one year and allows you to protect yourself against online security threats in the form of viruses and malware. The sophisticated Internet Security Suite from BullGuard offers effective all round protection, maximum security while browsing the internet, while also offering an integrated firewall to go with numerous other functions that combine to successfully protect your system against unwanted intrusions and other direct attacks.
Configurable Complete Systems:

NOTHING is standard here! If you have a special wish, let us make it happen! Don't delay, reach us by e-mail at systems@caseking.de or by telephone at +49 (0)30 5268473-07 and we will investigate the technical feasibility of the project and give you a quick answer. Take full advantage of Caseking's huge stock and get a dream system customised to your individual needs, built and tested by the specialists in the Caseking King Mod team!

Caseking's King Mod service in conjunction with Roman "der8auer" Hartung will take on the task of building your custom PC - and the King Mod experts experts bring the same attention to detail and extensive insider knowledge discerning customers have come to expect over the years to every single system build. Regardless of whether we are talking about pre-installed water coolers, OC motherboard bundles or perfectly soundproofed cases. At Caseking, computers are more than off-the-shelf products: Every complete PC is built according to a code of practice, furnished with the neatest and slickest of cabling, and thereafter runs a gauntlet of extreme performance tests in order to ensure 100% satisfaction.

Every complete system from Caseking comes with three FREE cans of our own-brand energy drink - the "Energy King". These precautionary measures allow new owners to get used to the outstanding performance of their new computers one step at a time.

Shipping, Guarantee and Further Information:

1. Build Time: Please be aware, the King Mod service utilises special hand-crafted custom water-cooling loops and the building process only begins on receipt of your order. The expected standard of build quality requires sufficient time for assembly as well as extensive testing. As a rule you should - irrespective of the order status - factor in a waiting period of around 2 weeks before the order begins the delivery process. Should this process take longer, the King Mod team will get in contact with you. Due to the size of the item, delivery is handled exclusively by haulier.

2. Guarantee: For all of Caseking's own complete systems, Caseking offers a 36 month guarantee and in the case of this der8auer system, it comes with a full 36 month pick-up service. For a justified claim, there must be a technical defect on the PC that has not arisen from usage of the hardware that is outside of specification or that can be traced back to user misuse via proprietary methods or by discussion with a Caseking engineer. Furthermore the delivered system cannot be modified or altered, this includes independently updating the UEFI/BIOS as full functionality can no longer be guaranteed with UEFI/BIOS versions that differ from those originally installed. And as a general rule of thumb, you can't go far wrong with the age-old advice: "Never touch a running system!".

3. Order Production: The illustrations and photographs of computer systems are merely demonstration examples. The final product containing the desired components is built after order placement. The shipped computer may vary from the pictures according to the selection and availability of individual PC components. Under all circumstances however, you will receive a system constructed from the ground up with professionalism and all due care - as well as a system where the components are highly tuned and balanced, and that you can be proud to show off at any time, because here at Caseking nothing is standard!
Further links for

"der8auer Single-Fire System, i7-8700K @ 4,9 GHz, 2080 Ti, Watercooling"
Videos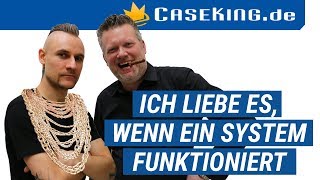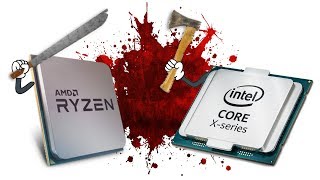 Technical Details
| | |
| --- | --- |
| CPU | Intel Core i7 |
| Graphics chip | NVIDIA GeForce RTX 2080 Ti |
| Cooling | Custom Wasserkühlung |