DimasTech


Benchtable EasyXL Spicy Red
Extremely compact benchtable from DimasTech
For motherboards up to E-ATX
10 PCIe slots & 2x 3,5" HDD & 1x 5,25" drives
Red
Item number: GEDT-083
EAN: 8032089001373
MPN: BT137
Manufacturer: DimasTech
Product information -
Benchtable EasyXL Spicy Red
The entire
benchtable range from DimasTech
sets new standards in many respects and enjoys an excellent reputation in the enthusiast and overclocker community. In essence, they are extremely stable and well thought-out platforms, with a range of small but ingenious details. Furthermore they are adjustable and allow
a huge range of different motherboard formats, fan brackets and mounting supports to be installed quickly
.
The
XL Benchtable
is based on the well-known Easy, but takes everything and makes it one size larger. More installation space, more formats, and simply more space overall. It is also possible to accommodate
complex and extensive water cooling solutions with several radiators on the benchtable
.
The Features of the EasyXL from Dimastech at a Glance:
High-quality benchtable from DimasTech in stylish red
Compatible with almost all motherborads up to E-ATX
10 PCIe slots, 4x 3,5" HDDs and 3x 5,25" drives
Tool-free installation
Vibration-free installation for four hard drives and three optical drives
2x 120 mm fans on an adjustable arm for precision cooling
Water cooling ready with space for radiators up to 420 mm
Premium Benchtable for Water Cooling Fans
This case takes the most important functions of popular predecessors and builds on them: from the Easy version, the
EasyXL
takes the functions, the shape (which characterises both the table and the entire DimasTech brand), the accessories and the ability to be set up quickly thanks to the extensive range of accessories.
The XL can be used as a simple test system with constantly changing components, but also meets the requirements for being used as a completely regular case for daily use. The
Dimastech Benchtable EasyXL
is certainly an excellent choice for mtuliple drives, unusually large motherboards, tower coolers, water coolers, and multiple graphics cards.
Compatibility With (Almost) All Hardware
The
Dimastech EasyXL
supports an extremely large number of certified hardware components and is compatible with virtually all
E-ATX, XL-ATX, ATX, Micro-ATX, Mini-ITX, NanoATX, SSI-EEB and even SSI-CEB
motherboards. On the table itself, up to
four hard drives
(with even up to eight additional modules) and
three vibration-free 5,25" drives
- thanks to the vibration dampeners can be installed. On the sides, users have the option of installing
two 420 mm radiators
or even smaller models. Of course, these points also offer compatibility with a huge range of fans as well.
The benchtable is supplied with
a large number of fasteners
. A module for ten expansion slots is available as well as
two flexible arms, each of which can hold 120 mm fans
to enable specific areas of the system to receive specific cooling. The motherboard itself is set on
EasyGo brackets
and doesn't need to be screwed in, merely "locked" in using a small amount of pressure.
Threaded screws
,
Vandalism switches for power- and Reset buttons
along with
rubberised feet and sleeved cables
round out the bundle.
Note: The benchtable is delivered partially assembled and must therefore be put togther by the customer.
Technical Details:
Dimensions: 490 x 205 x 480 mm (W x H x D)
Material: Steel (1,5 mm)
Weight: approx. 9,5 kg
Colour: Red
Form Factor: E-ATX, ATX, XL-ATX, Micro-ATX, Nano-ITX, Mini-ITX, SSI-EEB, SSI-CEB
Fans (optional, compatible radiators also possible):
2x 120 mm (on a flexible arm)
6x 120 mm
6x 140 mm
Water Cooling:
2x 420 mm radiators
1x Pump (with accompanying pump support)
Drive Bays:
3x 5,25"
4x 3,5"
Expansion Slots: 10
Power Supply (optional): Standard ATX
Maximum PSU Length: 220 mm
Packaging Contents:
1x Benchtable Easy XL
1x Hard Disks Support x 4
1x Optical Drive Support x 3
1x Expansion Boards Support 10 Slots
1x Power Supply Support
1x "Brass Knuckles" for water cooling tubes 16/17
1x Pump Support
2x FlexiFan 120 flexible fan brackets
15x Easy Go Stand-Offs
Screws and switch
Further links for

"Benchtable EasyXL Spicy Red"
Videos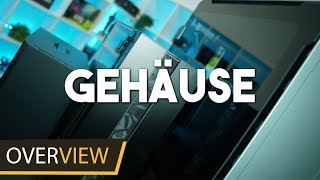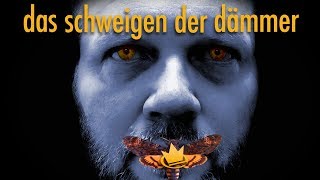 Technical Details
| | |
| --- | --- |
| Case type | Benchtable |
| max. Mainboardformfaktor | SSI-EEB |
| Form factor | E-ATX, ATX, Micro-ATX, White, XL-ATX, CEB, Nano-ITX, SSI-EEB |
| Colour | red, black |
| Primary colour | red |
| Secondary colour | black |
| Width (exact) | 490 |
| Height (exact) | 205 |
| Depth (exact) | 480 |
| Width | 400 - 500 mm |
| Height | 200 - 300 mm |
| Depth | 400 - 500 mm |
| Weight (exact) | 9.5 |
| Weight | 8 to 10 kg (17.6 to 22 lbs) |
| Material | steel |
| max. Netzteil Länge (exakt) | 220 mm |
| max. CPU Kühler Höhe | über 200 mm |
| max. Grafikkarten Länge | über 500 mm |
| max. Netzteil Länge | 200 - 249 mm |
| Front Door | Green |
| Position I/O | Front |
| Cardreader | nein |
| Fan controller | no |
| LCD/TFT Display | nein |
| internal 3,5" | |
| external 5,25" | 3x |
| Hot-Swap | nein |
| PCI-Slots | 10 |
| HDD Isolation | No |
| Motherboard tray | no |
| Case cable management | no |
| PSU formfactor | ATX |
| PSU position | Hinten Unten |
| Preinstalled fans | nein |
| 120 mm Fans | 8 |
| 140 mm Fans | 6 |
| Radiator Mounting | 2x Triple (420mm) |
| Filter | no |
| Illumination | no |
| Remote control | nein |
| Schlauchdurchführung | nein |
| Transport System | nein |