EK Water Blocks


EK-CryoFuel, 100ml Concentrate - Clear
Concentrate for 1L liquid coolant from EKWB
100 ml
clear / transparent
Includes corrosion protection & biocide
Item number: WAEK-1644
EAN: 3831109813300
MPN: 3831109813300
Manufacturer: EK Water Blocks
Product information -
EK-CryoFuel, 100ml Concentrate - Clear
Transparent concentrate from EKWB for the manufacturing of 1 litre of liquid coolant for use in water cooling loops. The bottle contains 100ml of concentrate from EK's CryoFuel series with growth inhibitors and corrosion protection with excellent material compatibility.
The Features of the EK CryoFuel Liquid Coolant at a Glance:
Compatible with copper, brass, aluminium, stainless steel, acetyl (POM), acrylic, rubber (NBR, EPDM, neoprene)
Incl bio-active growth inhibitors
Corrosion protection
Up to 90% bio-degradable within 10 days
100 ml concentrate for 1.000 ml of coolant
Best Cooling Performance & Durable Colour Stability
The
EK-CryoFuel from EK Water Blocks
has been developed for enthusiasts and gamers to give them the best combination of performance and efficiency along with durable colours. As a result, the concentrate affords up to two years of use. This makes CryoFuel coolant not only incredibly durable and long-lasting, but also very environmentally friendly: in ten days, users can expect a biodegradability of up to 90%.
Even more surprising is the fact that EK CryoFuel comes
complete with ingredients that prevent the growth of biological organisms within the cooling loop, and this is combined with further substances that act as anti-corrosives
. Consqeuently, users can rely on many months of protection against the arch enemies of water cooling setups: biological growths and rust. This is all quite apart from the fact that ist cooling efficiency is unmatched!
Furthermore,
EK Water Blocks' EK-CryoFuel
offers extensive compatibility with nearly all metals, rubbers and plastics that are commonly found in a cooling loop. The bottle offered here includes 100ml of concentrate to create 1 litre of coolant. Whether you're a water cooling enthusiast or a passionate PC modder, the EKWB EK CryoFuel is a great choice in terms of both performance and the environment.
Important info:
Prior to filling, the system should first be thoroughly cleaned and rinsed out. Mix the concentrate only with distilled water. Do not add biocide, as it already includes both biocide and corrosion protection.
Technical Details:
Contents: 100 ml (for 1L coolant)
Colour: Clear / Transparent (Clear)
Further links for

"EK-CryoFuel, 100ml Concentrate - Clear"
Videos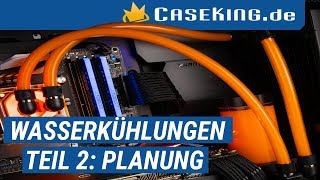 Technical Details
| | |
| --- | --- |
| Fluid type | coolant concentrate, Biozid / Korrosionsschutz |
| Volumen | 100 ml |
| Colour | transparent |
| UV activity and UV colour | no |