Komplettes CPU-Wakü-Set von EK WB
EK-Supremacy-Kühler
CoolStream-Radiator (360 mm)
Pumpe/AGB (EK-DDC 3.2)
Fittings etc.
Item number: WAEK-826
EAN: 3831109863268
MPN: 3831109863268
Manufacturer: EK Water Blocks
Product information -
Wakü-Set EK-KIT X360
EK Water Blocks hat sich in den vergangenen Jahren zu einem der bekanntesten Hersteller im Wakü-Segment entwickelt. Besonders beeindruckend ist dabei die Produktvielfalt, die nahezu alle CPUs, Grafikkarten und Mainboards der großen Hersteller abdeckt.
Zusätzlich werden oftmals noch verschiedene Versionen innerhalb der Kategorien angeboten. Kurzum: Kaum ein anderer Hersteller bietet eine so große Auswahl, bei der jeder den passenden Kühler findet.
Beim vorliegenden EK-KIT X360 handelt es sich jedoch nicht um einen einzelnen Kühler, sondern um ein Komplett-Set, dessen Bestandteile perfekt aufeinander abgestimmt sind und dem Käufer nach deren Zusammenbau ein besonders leistungsfähiges Wasserkühlungssystem bieten, mit dem er seinen AMD- oder Intel-Prozessor auf niedrigen Temperaturen hält.
Jedes Kit enthält dabei alles Notwendige, vom universellen Water-Block-Kühler nebst Anschlüssen (Fittings) über Radiator, Pumpe und Ausgleichsbehälter bis hin zu Schlauch, Lüfter(n) und Kühlflüssigkeitskonzentrat.
Das hier angebotene Power-Bundle enthält u. a. den EK-Supremacy-Kühler in der EVO-Version mit AMD- und Intel-Montagematerial für viele moderne CPU-Sockel; außerdem eine Pumpe vom Typ EK-DDC 3.2 PWM; dazu als Ausgleichsbehälter das EK-RES X3 150 Reservoir.
Und nicht zuletzt außerdem den High-Performance-Triple-Radiator EK-CoolStream XE 360 für drei nebeneinanderliegende 120-mm-Lüfterslots, wobei vor dem Kauf zu prüfen ist, ob der Wärmetauscher mit seinen 64 mm Dicke in das eigene Gehäuse hineinpasst und nicht z. B. mit dem Mainboard kollidiert. Einige Kompatibilitätsbeispiele sind unter den technischen Details gegeben.
Daneben sind zwei Meter transparenter Schlauch aus EK Water Blocks DuraClear Serie (12,7/9,5 mm) ebenso mit von der Partie wie passende vernickelte Compression-Fittings (G1/4 Zoll), drei 120-mm-Lüfter (1.600 U/min) und ein 100-ml-Fläschchen mit klarem EK-CryoFuel als Konzentrat zum Selbermischen für einen Liter Kühlmittel.
Hinweis: Die erreichbare Kühlleistung hängt vom individuellen PC-System ab und lässt sich nicht vorhersagen.
Das EK-KIT X360 lässt sich um diverse Kühlungskomponenten von EK Water Blocks ergänzen, etwa um EK-Thermosphere, EK-FB, EK-RAM oder einen Grafikkartenkühler aus der Reihe EK-FC.
Technische Details:
Lieferumfang:
EK Water Blocks EK-Supremacy EVO CPU-Kühler (inkl. LED-Diode, Montage- & Wärmeleitmaterial)
EK-DDC 3.2 PWM Elite Edition Pumpe
EK Water Blocks EK-RES X3 150 Reservoir
EK Water Blocks EK-CoolStream XE 360 Radiator (360 mm)
3x EK Water Blocks EK-Vardar F3-120 1850 U/Min Lüfter (120 mm)
EK Water Blocks EK-Cable Y-Splitter 3-Fan PWM (10cm)
8x Compression-Fittings EK Water Blocks EK-ACF Fitting 13/10mm G1/4 - Nickel
Transparenter EK-DuraClear 12,7/9,5mm Schlauch - 2 Meter
ATX bridging plug
EK Water Blocks EK-CryoFuel Konzentrat, clear - 100ml (für 1 L Gemisch)
Kompatibilität (CPU-Sockel):
Intel-Sockel LGA 775, 1150, 1151, 1155, 1156, 1366, 2011(V3)
AMD-Sockel AM4
Kompatibilität (Gehäuse): u. a.
Silverstone TJ11 / TJ07
Thermaltake Element V Serie
Corsair Obsidian 800D, 900D
Cooler Master HAF X (NVIDIA Edition) / HAF 932 Serie
CaseLabs Magnum M8 / M(H)10, T(H)10 Serie
Xilence Interceptor / Interceptor Pro
LD PC-V8 / PC-V8 Reversed
Enermax Fulmo GT
Further links for

"Wakü-Set EK-KIT X360"
Videos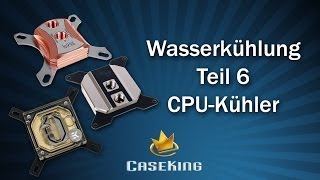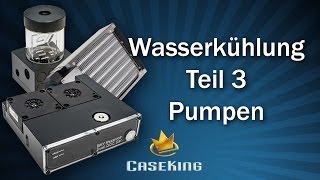 Awards
PROS
+ Fantastic cooling
+ Excellent construction
+ Copper radiator core
+ Expandable
+ Very quiet at lower fan speeds
+ Extended PWM range support
+ Compatible with all current sockets
+ Configurable waterblock for any CPU.

If you absolutely need the most cooling possible, these kits eases the transition to high-end liquid cooling.

read more...