EVGA


CLC 280 RGB Komplett-Wasserkühlung - 280mm
All-In-One-Wasserkühlung von EVGA
280-mm-Radiator aus Aluminium
2x 140-mm-Lüfter mit Teflon-Nano-Lager
schickes Design & leiser Betrieb
kompatibel zu AMD & Intel Sockeln
Item number: WASE-319
EAN: 4250812418036
MPN: 400-HY-CL28-V1
Manufacturer: EVGA
Product information -
CLC 280 RGB Komplett-Wasserkühlung - 280mm
Durch intelligente Innovationen, tiefe Marktkenntnis und zeitnahe Anpassungen an die eigene Hardware hat es EVGA zu einem weltweiten Premium-Hersteller geschafft. Unterschiedlichste Produktklassen für jede Anforderung, 24/7 Support und die Nähe zur Community bringen EVGA mehr als nur ein paar Sympathiepunkte. Egal ob Grafikkarten, Mainboards, Netzteile oder allgemeines Computer-Zubehör, steht EVGA drauf, ist Qualität und Leidenschaft drin.
Mit der
EVGA CLC 280
präsentiert der Hersteller nun eine Komplett-Wasserkühlung im 280-mm-Format, die unglaubliche Performance, leisen Betrieb und zuverlässige Software-Kontrolle verspricht. Zwei 140-mm-Lüfter sorgen für effiziente Kühlung des Aluminium-Radiators und garantieren optimale Temperaturen für viele moderne Intel- und AMD-Sockel.
Die EVGA CLC 280 Komplett-Wasserkühlung im Überblick:
280-mm-Radiator aus Aluminium für extreme Kühlperformance
Zwei 140-mm-Lüfter mit Teflon-Nano-Lager
Max. 192,8 m³/h Fördervolumen & 4,20 mm H2O statischer Druck
Einfache Handhabung durch flexible, gesleevte Schläuche
Kompatibel mit allen gängigen AMD- & Intel-Sockeln
EVGA Flow Control Software für maximale Kontrolle
5 Jahre Herstellergarantie
Leistungsstarke Kühlperformance für anspruchsvolle Systeme
Bei der EVGA CLC 280, die im 280-mm-Format mit Dual-Aluminium-Radiator daherkommt, werden die Kühlleistung sowie die dabei entstehende Lautstärke vor allem durch den Kühlblock aus 100% Kupfer sowie die zwei neu entwickelten 140-mm-Lüfter mit Teflon-Nano-Lager erzeugt. Die Lüfter verfügen dabei über ein Curved-Design und erreichen somit einen extrem hohen Airflow sowie statischen Druck. Durch die verringerten Verwirbelungen ist die Geräuschentwicklung daher sehr gering und die Lebenserwartung sehr hoch. EVGA ist sich dessen auch sehr sicher und bestätigt die ausgezeichnete Qualität mit einer fünfjährigen Herstellergarantie.
Das Design hat EVGA bei der CLC 280 Komplett-Wasserkühlung relativ schlicht gehalten. Der Aluminium-Radiator ist vollständig schwarz lackiert und wird perfekt von den schwarz gesleevten Schläuchen sowie der Kühlerbasis + Pumpe ergänzt. Zusätzlich ziert den Kühlkörper der EVGA Schriftzug, der sich in verschiedenen Farben beleuchten lässt und dem ganzen System einen edlen Touch verleiht.
Die Vorteile einer Komplett-Wasserkühlung liegen klar auf der Hand. Sie ist ausgesprochen kühlstark, arbeitet relativ geräuscharm, ist hochkompatibel (hier: alle modernen Sockel von AMD und Intel), muss nicht gewartet werden und passt in manches kleinere Gehäuse hinein, in denen ausladende Tower-Luftkühler keinen Platz finden. Der Anschluss ans Mainboard erfolgt über 4-Pin, während die Lüfter wie üblich ebenfalls über 4-Pin-PWM-Anschluss von der Hauptplatine gesteuert werden. Dank der EVGA Flow Control Software lassen sich außerdem alle wichtigen Daten der Wasserkühlung auslesen sowie Lüfterkurve, Pumpengeschwindigkeit und Beleuchtung anpassen. Zudem verfügt die Software über die K-Boost-Funktion, womit das Maximum an Performance aus der CLC 280 herausgeholt werden kann.
Hinweis:
Passende Brackets für die Montage auf den Sockeln AM4 und TR4 liegen dem Kit
nicht
bei. Auf EVGs Webseite können sie jedoch kostenfrei nachbestellt werden.
Technische Details:
Radiator:
Maße (ohne Lüfter): 280 x 140 x 27 mm (B x H x T)
Material: Aluminium (schwarz lackiert)
Pumpe / Kühlblock:
Material: Kupfer
Beleuchtung: RGB (Logo)
Lautstärke: max. 20 dB(A)
Anschluss: 4-Pin
Lüfter:
Typ: 2x 140 mm
Maße: 140 x 140 x 25 mm (B x H x T)
Drehzahl: 600 - 2.200 U/Min
Fördervolumen: max. 192,8 m³/h
Statischer Druck: 4,20 mm H2O
Lautstärke: 16 - 39,5 dB(A)
Anschluss: 4-Pin-PWM
Kompatibilität:
Intel-Sockel: 115x, 1356, 2011(-V3), 2066
AMD-Sockel: AM2(+), AM3(+), AM4 (optional), TR4 (optional), FM1, FM2(+)
Herstellergarantie: 5 Jahre
Further links for

"CLC 280 RGB Komplett-Wasserkühlung - 280mm"
Videos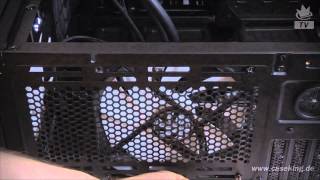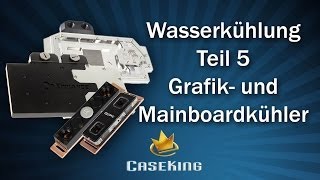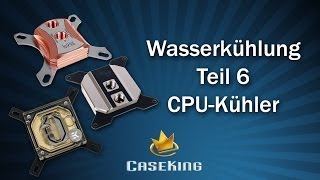 Technical Details
| | |
| --- | --- |
| CPU socket | 1150, 1151, 1155, 1156, 1366, 2011, 2011-V3, 2066, AM2, AM3, AM3+, AM4, FM1, FM2, FM2+, TR4 |
| Radiator size | 280 mm |
| Radiator height (exact) | 27 mm |
| Radiator height with fan (exact) | 52 mm |
| Radiator height | 20 - 29 mm |
| Radiator height with fan | 50 - 69 mm |
| Illumination | yes |
| Illumination colour | RGB (selectable) |
| Included fans | 2x |
| Rotor diameter | 140 mm |
| Fan colour | black |
| Fan connector | 4 Pin (PWM) |
| Pump connector | 3 Pin (voltage control), 4 Pin (PWM control), USB |
| Max noise level | 35 - 39 dB(A) |
| CPU cooler type | AiO liquid cooler |
| Warranty | 5 years |
Awards
Pros:

+ Fits all Intel and AMD processors
+ 100% Copper base
+ Fully controllable RGB LED
+ Low Pump Noise Level: 20dB(A)
+ Sleeved Tubing
+ Large 280mm radiator
+ 2 x Teflon Nano Bearing super quiet fans

The EVGA CLC 280 Liquid CPU cooler really impressed us with its low temperature readings, especially at full load (both at default and overclocked speeds). Not only does it perform great, but it also looks sleek and stylish. Whether you're a modder, enthusiast or just your occasional overclocker… you have to put the EVGA CLC 280 Liquid CPU cooler on the top of your shopping list!

read more...

They designed a unique all in one unit with more control, a clean look, and their own fan design as well. The sleeved tubing, RGB lighting for the logo, and the overall waterblock look all together gives it a great style that should look good in just about any build. You can turn off the lighting if you want or set it to match your build.

read more...