EVGA


GeForce GTX 1080 SC Gaming ACX 3.0, 8192 MB GDDR5X
Revolutionary NVIDIA GeForce GTX 1080 SC Gaming ACX 3.0 from EVGA with 1.708/1.847 MHz Base-/Boost Clock Frequency
ACX 3.0 Cooler
White LEDs & 8 GB GDDR5X
Item number: GCEV-255
EAN: 4250812413994
MPN: 08G-P4-6183-KR
Manufacturer: EVGA
Product information -
GeForce GTX 1080 SC Gaming ACX 3.0, 8192 MB GDDR5X
It's finally here! The
EVGA GeForce GTX 1080 SC Gaming ACX 3.0
high-end graphics card with the new Pascal architecture. After more than four years with graphics chips limited to 28 nm by the manufacturing process, the GTX 1080's GP104 GPU takes advantage of the latest 16 nm FinFET process. Besides the advances in scaling the GeForce GTX 1080 ushers in the new "Pascal" architecture, bringing with it a wide range of improvements in comparison to Maxwell. The GeForce GTX 1080 is the first graphics card to make use of the new breed of GDDR5X VRAM. This VRAM offers an increase in performance of up to 50 % in comparison to traditional GDDR5 VRAM. The processing power of the GTX 1080 amounts to an incredible 9 TFLOPS, cementing its position as the most powerful single-GPU graphics card gamers can buy!
EVGA GeForce GTX 1080 SC Gaming ACX 3.0 - An Overview
ACX 3.0 Cooler with White LED Lighting
High GPU Base Clock: 1,708 MHz
Massive GPU Boost Clock: 1,847 MHz
Next-Gen VRAM: 8 GB GDDR5X
Aggressively-Clocked VRAM: 5,000 MHz (effectively 10,000 MHz)
Extra Wide Memory Bus Interface: 256-bit
High Bandwidth: 320 GB/s
Pure Computational Power: 2,560 CUDA Cores (Shader)
Low TDP: 180 Watt
Single Power Connector: 1x 8 Pin
Video outputs: 3x DP 1.4, 1x HDMI 2.0, 1x DVI-D (Dual-Link)
GTX 1080 SC Gaming with ACX 3.0 Cooler and LED Lighting
The EVGA GeForce GTX 1080 Gaming ACX 3.0 has a base clock of 1,708 Mhz and GPU Boost 3.0 allows the base clock to be increased automatically to 1,847 MHz should additional performance be required. The memory is clocked at 5,005 MHz (effectively 10,010 MHz). The cooling of the card is provided by EVGA's third generation "Active Cooling Xtreme".
The ACX 3.0 layout offers two redesigned axial fans with optimised swept fan blades, double ball bearings and low power motors. Thanks to the dual-fan design and open-body construction, heat is able to be exhausted more efficiently, which results in the fans running more quietly and at lower RPM. Extra support is also provided to the PCB by way of a metal backplate. Furthermore, under idle and low load e.g 2D applications, and below the temperature threshhold, the fans can switch off completely.
The white LED lighting on the EVGA GeForce GTX 1080 SC Gaming with ACX 3.0 Cooler can also be switched off via GeForce Experience. Power is supplied by one 8-Pin PCI-E plug.
GeForce GTX 1080: Maximum Gaming Power for VR and 4K!
The GTX 1080's 8GB of GDDR5X VRAM is clocked at 5,000 MHz (10,000 MHz effective). The VRAM is connected to the GPU via a 256-bit memory interface, reaching a maximum throughput of 320 GB/s. In addition to the VRAM the GP104 GPU offers 2,560 CUDA cores that also play an equal role in the raw gaming power of the GTX 1080.
The GTX 1080 supports DirectX 12 as well as current gaming technologies such as NVIDIA Gameworks, Warp, Stereo X, VR Audio, PhysX and SMP (Simultaneous Multi-Projection). Version 4.0 is now supported and confers huge benefits upon users of VR and curved displays as well as standard multi-display setups. Multiple monitors were previously recognised by games as a single extra-wide monitor, whereby the GPU merely rendered a single Viewport that resulted in warping and distortion. Thanks to SMP, Pascal now supports 16 simultaneous Viewports thus allowing fundamentally more realistic graphics on multiple monitors, curved displays, or in 3D applications.
VR in particular benefits from the new technology as it supports the simultaneous rendering of two Viewports in a single pass. By using multiple Viewports the rendered image requires a smaller number of pixel calculations, massively increasing performance in VR applications.
Despite the extremely high performance as well as the 8 GB of GDDR5X VRAM the GeForce GTX 1080 functions with a TDP of just 180 Watts, which in comparison to its immediate predecessor, the GTX 980, is a mere 15 Watts more - even taking into account the striking increases in speed. In part, this is also possible thanks to the redesigned PCB which now utilises the GPU's new 8+2 power-phases to harness a multitude of optimisations on the PCB itself.
In order to convey the results of all that number crunching onto your display or into the lenses of your VR headset, the GeForce GTX 1080 avails itself of the most up-to-date ports. Three DisplayPort 1.4 ports and an HDMI 2.0b connector stand ready to convey your 4K or Ultra High Definition (UHD) content at 60 Hz, also offering support for HDCP 2.2 which allows you to send and receive encrypted content (4K Blu-Rays, 4K Streaming). Alternatively the GTX 1080 also offers a DVI-D (Dual-Link) output.
In order to exploit the full potential of the card in the long-term it is recommended to update your drivers from NVIDIA or EVGA at regular intervals.
Rapid Graphics Card Replacement at Caseking!
At Caseking, defective graphics cards of all the brands listed below that are validly returned (meaning that the faults can be verified by us) by customers during the two year warranty period, starting with the receipt of the goods, will be immediately replaced with a
brand new card
if in stock. This way,
lengthy waiting times can be avoided entirely
since forwarding the defective goods to the manufacturer is no longer necessary! If the graphics card that is to be replaced is out of stock or can no longer be delivered we will issue a credit note to your customer account. With this credit you will be free to select an alternative graphics card from our stock. Any resulting surcharges can be added and we will refund any outstanding balance.
I have a defective graphics card. What do I do now?
->
Rapid RMA of faulty graphics cards
(click here)
Brands:
ASUS, Club 3D, EVGA, Gigabyte, Inno3D, Palit, PNY, Powercolor, Sapphire, VTX3D, XFX, ZOTAC & King Mod
Free Games with NVIDIA GeForce GTX Graphics Cards:
For every gaming graphics card purchased at Caseking we will send out voucher codes for the current
game bundles
via e-mail one or two business days after receipt of goods. For products not qualifying for the promotion we will not send out any codes. Only end customers are getting free extras. All promotional campaigns are limited and only valid while stock lasts or until the offer expires. There is no right of appeal. All active NVIDIA voucher codes are listed below:
NVIDIA GeForce GTX 1080 (Ti) & 1070 (Ti): Destiny 2 + Expansion Pass Bundle. More Info.
Technical Details:
Dimensions: 266.7 mm x 111.15 mm (W x H)
Slot Height: 2 Slot
GPU: NVIDIA GeForce GTX 1080
Chip: GP104
Manufacturing Process: 16 nm
GPU-Frequency: 1,721 MHz
Boost Clock: 1,860 MHz
Shader Units (CUDA Cores): 2560
RAM: 8,192 MB
RAM Frequency: 5,000 (10,000) MHz
Type: GDDR5X
Memory Bus Bandwidth: 256 Bit
Memory Throughput: 320 GB/s
Slot Type: PCIe x16 (PCIe/PCIe 2.x/PCIe 3.0)
Ports:
3x DisplayPort 1.4
1x HDMI 2.0b
1x DVI-D (Dual-Link)
Power Plug: 2x 8-Pin-PCIe
Recommended Power Supply: Minimum 500 Watts
Features: DirectX 12, OpenGL 4.5, VR Ready, SLI Ready, NVIDIA Ansel, G-Sync, Gamestream, GPU Boost 3.0, HDCP 2.2, NVIDIA Surround, 3D Vision, Tessellation, PhysX, CUDA, NVENC, Adaptive Vertical Sync, VXGI, Super Resolution, 4K Ultra HD Support, SMP, NVIDIA ShadowPlay
Further links for

"GeForce GTX 1080 SC Gaming ACX 3.0, 8192 MB GDDR5X"
Videos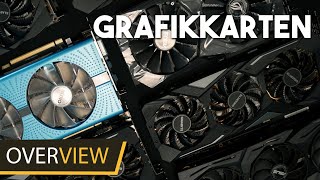 Technical Details
| | |
| --- | --- |
| GPU type / Series | NVIDIA GeForce GTX Gaming |
| Graphics chip | NVIDIA GeForce GTX 1080 |
| Fertigung | 16 nm |
| GPU Takt (Basis) max. | 1708 MHz |
| GPU Takt (Boost) max. | 1847 Mhz |
| Shader Einheiten | 2560 |
| VRAM size & type | 8192 MB GDDR5X |
| Speicher Takt max. | 11 010 MHz |
| Speicheranbindung | 256 Bit |
| Display connectors | DVI-D, HDMI, Display Port, Display Port (2x), Display Port (3x) |
| Power supply | 1x 8-Pin PCIe |
| Slot Height | 2 Slots |
| Virtual Reality | Caseking Empfehlung, GeForce VR Ready |
| Feature | NVIDIA G-SYNC |
Awards
The EVGA GeForce GTX 1080 SC Gaming ACX 3.0 is a very nice graphics card that proved to be above-average is everything we looked at. This card offers some pretty good improvements over the NVIDIA Founders Edition version and we can see it selling really well. The new ACX 3.0 GPU Cooler looks great and the performance was appealing thanks in part to the low gaming temperatures and 0dB fan design when the card was at idle. It's really hard to find negatives with this card as it topped all of our performance charts when it mattered, was at the bottom of the chart for noise levels and right in the middle for power consumption.



read more...

Pro

+ saubere und hochwertige Verarbeitung
+ extrem flott (4K mit 60 FPS möglich)
+ 8 Gigabyte Grafikspeicher
+ Anschlussmöglichkeiten
+ PhysX, SLI, DirectX 12
+ effektive und leise Kühlung
+ Werks-OC
+ Leistungsaufnahme
+ schicke LED-Beleuchtung

read more...