EVGA


GeForce RTX 2080 Ti FTW3 iCX Hydro Copper, 11264 MB GDDR6
NVIDIA GeForce GTX 2080 Ti graphics card from EVGA
1.569/1.683 MHz Base-/Boost Clock
11 GB GDDR6 VRAM with 14.000 GHz RAM (effective)
Waterblock
Item number: GCEV-331
EAN: 4250812429780
MPN: 11G-P4-2489-KR
Manufacturer: EVGA
Product information -
GeForce RTX 2080 Ti FTW3 iCX Hydro Copper, 11264 MB GDDR6
The
EVGA GeForce RTX 2080 Ti FTW3 iCX Hydro Copper
from EVGA represents the cutting edge of graphics card technology. The TU102-300 GPU of the RTX 2080 is built on the
Turing architecture
, utilises the new 12 nm FinFET manufacturing process in addition to
GDDR6-VRAM
to make for a significant leap forward in terms of speed when compared to the 10- series. The reason behind the name change to "GeForce RTX" lies in the deployment of Ray-Tracing Technology, this unlocks incredibly realistic lighting and shadow effects.
The Features of the EVGA GeForce RTX 2080 Ti FTW3 iCX Hydro Copper at a Glance
Pre-mounted waterblock with RGB-LED lighting
High GPU base clock: 1.569 MHz
Massive GPU boost clock: 1.683 MHz
New generation of VRAM: 11 GB GDDR6
Ultra-fast memory: 7.000 MHz (effective 14.000 MHz)
Memory bus bandwidth: 352 Bit
High memory throughput: 616 GB/s
Pure computational power: 4.352 CUDA-Cores (Shader)
Low TDP: 285 Watt
Additional PCIe power connector: 2x 8 Pin
Display output: 3x DP 1.4, 1x HDMI 2.0b, 1x USB 3.1 Type C (VirtualLink)
The Cooler Design & Clock Frequencies of the EVGA GeForce RTX 2080 Ti FTW3 iCX Hydro Copper
The
EVGA GeForce RTX 2080 Ti FTW3 iCX Hydro Copper
has a base clock of 1.569 MHz. When under heavy loads, the clock frequencies of the graphics chip increase automatically up to
a Boost Clock of 1.683 MHz
. The ultra-fast GDDR6-VRAM is clocked at 7.000 MHz (14.000 MHz effective), while the 11 GB of VRAM enables unparalleled immersion into Virtual Reality and 4K resolution gaming. In terms of cooling, the card comes with a pre-mounted waterblock to enable the card to be integrated into a custom loop.
Additional Information on the NVIDIA GeForce GTX 2080 Ti:
Background info on the GPU architecture, the GDDR6-VRAM as well as benchmarks can be found on the
category page
.
Rapid Graphics Card Replacement at Caseking!
At Caseking, defective graphics cards of all the brands listed below that are validly returned (meaning that the faults can be verified by us) by customers during the two year warranty period, starting with the receipt of the goods, will be immediately replaced with a
brand new card
if in stock. This way,
lengthy waiting times can be avoided entirely
since forwarding the defective goods to the manufacturer is no longer necessary! If the graphics card that is to be replaced is out of stock or can no longer be delivered we will issue a credit note to your customer account. With this credit you will be free to select an alternative graphics card from our stock. Any resulting surcharges can be added and we will refund any outstanding balance.
I have a defective graphics card. What do I do now?
->
Rapid RMA of faulty graphics cards
(click here)
Brands:
ASUS, Club 3D, EVGA, Gigabyte, Inno3D, Palit, PNY, Powercolor, Sapphire, VTX3D, XFX, ZOTAC & King Mod
Free Games with NVIDIA GeForce GTX/RTX Graphics Cards:
For every gaming graphics card purchased at Caseking we will send out voucher codes for the current
game bundles
via e-mail within 14 days after receipt of goods. For products not qualifying for the promotion we will not send out any codes. Only end customers are getting free extras. All promotional campaigns are limited and only valid while stock lasts or until the offer expires. There is no right of appeal. All active NVIDIA voucher codes are listed below:
NVIDIA GeForce RTX 2080 Ti, 2080, 2070, 2060 (+SUPER): Death Stranding. More Info.
Technical Details:
Dimensions: 288,8 x 163,5 mm (W x D)
Slot height: 2-Slot
GPU: GeForce RTX 2080 Ti
Chip: TU102-300
Manufacturing process: 12 nm
GPU frequency: 1.569 MHz
Boost Clock: 1.683 MHz

CUDA Cores (Shader): 4.452
RT Cores: 68
Tensor Cores: 544
VRAM: 11.264 MB
Memory frequency: 7.000 (14.000) MHz
Type: GDDR6
Memory bus bandwidth: 352 Bit
Memory throughput: 616 GB/s
Slot type: PCIe x16 (PCIe/PCIe 2.x/PCIe 3.0)
Ports:
2x DisplayPort 1.4
2x HDMI 2.0b
1x USB Type C (VirtualLink)
Power supply: 2x 8-Pin PCIe
Recommended PSU performance: min. 650 Watt
Features: DirectX 12, OpenGL 4.5, Vulkan API, VR Ready, SLI Ready, NVIDIA Ansel, G-SYNC HDR, NVIDIA GPU Boost 3.0, HDCP 2.2, NVIDIA Surround, 3D Vision, Tessellation, PhysX, CUDA, NVENC, Adaptive Vertical Sync, VXGI, Super Resolution, 4K Ultra HD Support, SMP, NVIDIA ShadowPlay, Real-Time Ray Tracing
Further links for

"GeForce RTX 2080 Ti FTW3 iCX Hydro Copper, 11264 MB GDDR6"
Videos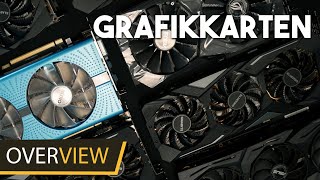 Technical Details
| | |
| --- | --- |
| GPU type / Series | NVIDIA GeForce RTX Gaming |
| Graphics chip | NVIDIA GeForce RTX 2080 Ti |
| Fertigung | 12 nm |
| GPU Takt (Basis) max. | 1569 MHz |
| GPU Takt (Boost) max. | 1683 MHz |
| Shader Einheiten | 4352 |
| VRAM size & type | 11 264 MB GDDR6 |
| Speicher Takt max. | 14 000 MHz |
| Speicheranbindung | 352 Bit |
| Display connectors | HDMI, Display Port, Display Port (2x), Display Port (3x), USB Typ C (VirtualLink) |
| Power supply | 2x 8-Pin PCIe |
| Slot Height | 2 Slots |
| Grafikkarten Länge (exakt) | 288,8 mm |
| Grafikkarten Breite (exakt) | 163,5 mm |
| Grafikkarten Länge | 250 - 300 mm |
| Grafikkarten Höhe | 30 - 50 mm |
| Grafikkarten Breite | über 140 mm |
| Wasserkühlung | yes |
| Illumination | yes |
| Illumination colour | RGB (selectable) |
| Virtual Reality | Caseking Empfehlung, GeForce VR Ready |
| Feature | NVIDIA G-SYNC, NVIDIA G-SYNC HDR |