Fractal Design


Define R5 Midi-Tower - titanium grau
The Define R5 case reaches the highest level of silent computing through strategically placed dense sound-absorbing material
ModuVent™ fan vent covers and finely tuned Dynamic Series fans.
Item number: GEFD-012
EAN: 7350041082606
MPN: FD-CA-DEF-R5-TI
Manufacturer: Fractal Design
Product information -
Define R5 Midi-Tower - titanium grau
Das Fractal Design Define R5 ist die konsequente Fortsetzung eines bewährten und innovativen Gehäuse-Konezpts und repräsentiert wie kaum ein anderer Midi-Tower eine schlichte Optik gepaart mit hochwertiger Technik. Ebene Flächen, Kunststoff in gebürstetem Alu-Look, kantige Formgebung. Dazu ist das R5 in verschiedenen Fahrgebungen sowie mit oder ohne Fenster erhältlich. All dies macht das Define R5 zu einem echten Hingucker und einem Highlight einer jeden Einrichtung.
Die Vorderseite ist bei diesem Gehäuse vollständig plan und ohne I/O-Panel ausgeführt - die Laufwerke und der großflächige Lufteinlass mit dahinter liegendem Lüfter im unteren Bereich sind durch eine schallgedämmte Fronttür, die nach links oder rechts öffnend montiert werden kann, verdeckt. Das I/O-Panel ist an der Oberseite des eleganten Cases angebracht. Am Panel befinden sich zwei USB-3.0-, zwei USB-2.0-Ports und zwei Audio-Buchsen sowie der schön designte Power-Button und eine unauffällige Status-LED.
Der in Gehäusefarbe gehaltene Innenraum wird durch weiße Laufwerkseinschübe und Lüfterblätter aufgelockert und kann mit einer sehr guten Kühlung sowie viel Platz für Komponenten glänzen. So lassen sich neben ATX-, Micro-ATX- und Mini-ITX-Mainboards auch sieben Erweiterungskarten in das Gehäuse einbauen. Zwei Laufwerkskäfige für 5,25-Zoll-Drives sind einfach entfernbar um Platz für Radiatoren oder andere Hardware zu schaffen. Zudem lassen sich auch acht 3,5-Zoll-Laufwerke in den Schlitten unterbringen, diese sind ebenso mit 2,5-Zoll-Exemplaren versehbar. Dazu kommen noch zwei dedizierte 2,5-Zoll-Einbauplätze direkt an der Rückseite des Mainboard-Trays.
Durch die patentierten ModuVent-Abdeckungen können weitere Lüfter ganz einfach ohne Werkzeug eingebaut werden - dabei bleiben für diesen Fall nicht genutzte Lüftungsschlitze für eine optimale Schalldämmung abgedeckt. Somit ist Staubfreiheit garantiert und die kostbare Hardware bleibt optisch absolut neuwertig. Zwei Fractal Design Dynamic GP-14 140-mm-Lüfter sorgen ab Werk für einen sehr starken Airflow und bleiben dabei absolut leise. Sieben weitere Lüfter lassen sich in Deckel, Front, Boden und Seite montieren.
CPU-Kühler lassen sich im Fractal R5 mit einer Höhe von bis zu 180 mm einbauen, Netzteile bei eingebautem Boden-Lüfter bis zu 190 mm. Grafikkarten dürfen mit eingebautem HDD-Käfig 310 mm lang sein, ohne diesen sogar 44 cm. Dazu stellt das Design-Case exzessive Möglichkeiten für Wasserkühlungen bereit. Radiatoren bis zu 420er-Größe im Deckel und 360er in der Front sind hier möglich. Dazu kann auch der Boden für 120er/240er genutzt werden.
Technische Details:
Maße: 232 x 462 x 531 mm (B x H x T)
Material: Stahl, Kunststoff
Gewicht: ca. 11,2 kg
Farbe: Titanium Grau
Formfaktor: ATX, Micro-ATX, Mini-ITX
Lüfter insgesamt möglich:
2x 140/120 mm (Vorderseite)
1x 140/120 mm (Rückseite)
2x 140/120 mm (Boden)
1x 140/120 mm (Seite)
3x 140/ 1x 120 mm (Deckel)
Davon vorinstalliert:
1x 140 mm (Front)
1x 140 mm (Rückseite)
Filter: Vorderseite, Boden
Radiator-Mountings (bei teilweisem Verzicht auf Lüfter/Front-Schiene/HDD-Käfig):
1x 360 mm oder kleiner (Front)
1x 140 mm oder kleiner (Rückseite)
1x 240 mm oder kleiner (Boden)
1x 420/360 mm oder kleiner (Deckel)
Laufwerksschächte:
2x 5,25 Zoll (extern)
8x 3,5/2,5 Zoll (intern)
2x 2,5 Zoll (intern)
Netzteil: 1x Standard ATX (optional)
Erweiterungsslots: 7
I/O-Panel:
2x USB 2.0
2x USB 3.0
1x je HD Audio In/Out
Maximale CPU-Kühler-Höhe: 180 mm
Maximale Grafikkartenlänge: 310/440 mm
Further links for

"Define R5 Midi-Tower - titanium grau"
Videos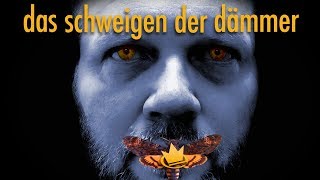 Technical Details
| | |
| --- | --- |
| Case type | Midi-Tower, Dampened case |
| Form factor | ATX, Micro-ATX, ITX, White |
| Colour | grey, titanium |
| Primary colour | black |
| Secondary colour | titanium |
| Width (exact) | 232 |
| Height (exact) | 462 |
| Depth (exact) | 531 |
| Width | 200 - 300 mm |
| Height | 400 - 500 mm |
| Depth | 500 - 600 mm |
| Weight (exact) | 11.2 |
| Weight | 10 to 12 kg (22 to 26.4 lbs) |
| Material | plastic, steel |
| max. CPU Kühler Höhe (exakt) | 180 mm |
| max. Grafikkarten Länge (exakt) | 310 mm, 440 mm |
| max. CPU Kühler Höhe | 180 - 200 mm |
| max. Grafikkarten Länge | 300 - 399 mm, 400 - 500 mm |
| Side panel | closed |
| Front Door | Green |
| Position I/O | Deckel |
| USB 2.0 | 4x |
| USB 3.0 | 2x |
| Audio Out | |
| Audio In | |
| Cardreader | nein |
| Fan controller | no |
| LCD/TFT Display | nein |
| internal 2,5" | 8x |
| internal 3,5" | 8x |
| external 5,25" | 2x |
| Hot-Swap | nein |
| PCI Slots | 7x |
| HDD Isolation | No |
| Motherboard tray | no |
| Case cable management | yes |
| PSU formfactor | ATX |
| PSU position | Hinten Unten |
| Preinstalled fans | 2x 140mm |
| 120 mm Fans | Aluminium |
| 140 mm Fans | 9 |
| Fan colour | black, white |
| Radiator Mounting | 1x Single (140mm), 1x Dual (240mm), 2x Triple (360mm), 1x Triple (420mm) |
| Filter | yes |
| Dampening | yes |
| Illumination | no |
| Remote control | nein |
| Schlauchdurchführung | nein |
| Serie | Define |
| Transport System | nein |