Fractal Design


Define XL R2 Full-Tower - Black
Fractal Design builds on the success of its awarding-winning Define XL computer case with the Define XL R2.
Item number: GEFD-001
EAN: 7350041081005
MPN: FD-CA-DEF-XL-R2-BL
Manufacturer: Fractal Design
Product information -
Define XL R2 Full-Tower - Black
The Fractal Design Define XL R2 is the continuation of an innovative and sought after case design and represents sleek and stylish aesthetics in a way few other cases do. These visuals are then paired with compatibility with the latest and greatest PC hardware. In terms of design features, it includes a lot of flat surfaces and brushed aluminium-look materials as well as some angular aspects and white accents on the interior to round out the style. All in all, these design choices help to make the Define XL R2 into a real looker as well as a highlight of any setup.
As all cases in the Define range, the XL R2 comes sound insulated and offers a stylish front panel in brushed aluminium style plastic. This smooth formula is only interrupted by the status LED in the upper corner. The front panel opens to the left and comes with a special noise dampening material on the interior. Behind the front cover lie four 5,25" bays, and the area below this offers a section with air inlets.
The frame of the front side also comes complete with air inlets, while the front section of the roof integrates an I/O panel. This offers, in addition to the obligatory choice of headphone and microphone connectors, four USB ports with two utilising USB 3.0 and two on USB 2.0 as well as the power- and reset buttons. Two grilles allow the installation of fans and are the only details of note on the top of the case.
This straightforward design continues on the sides, the black panel on the left includes one ventilation grille. The nine white PCI brackets of the expansion slots are visible from the back. In addition to cut-outs for the motherboard's PSU and I/O panel, a ventilation grille with a pre-installed fan and two further small ventilation grids are also present. The handle for removing the bottom filter is located on the underside.
On the interior of the Define XL R2 Full-Tower you will first notice the two removable hard drive cages with their white plates. Each of these cages can accommodate either up to four 2,5" storage devices or up to four 3,5" HDDs. The motherboard tray is equipped with rubberised passthroughs for clean cable management and there is 26 mm of space behind the tray for hiding away unsightly cables. The motherboard tray supports XL-ATX-, E-ATX-, ATX-, Micro-ATX- or Mini-ITX-form factor motherboards.
As expected with a Full-Tower, the XL R2 case offers ample space for components: graphics cards up to 480 mm in length, if the upper HDD cage is removed, otherwise there is 330 mm of room. The upper hard drive cage is at the height of the seven PCI brackets, meaning that a multi-GPU setup with three 480 mm long graphics card is possible, if you forfeit four hard drives to enjoy the ultimate gaming experience.
To cool the processor, a CPU cooler up to 170 mm in height can be installed. Should you decide to install a fan in place of the ModuVent side covers, the maximum CPU cooler height will be reduced commensurately. Thanks to the 140 mm fan installed in the bottom, ATX-format power supplies up to 190 mm in length can be installed, if you remove this fan there is space for a power supply up to 345 mm in length.
The patented ModuVent covers allow fans to be installed easily without tools - leaving unused ventilation slots covered for optimum sound insulation in this case. This guarantees freedom from dust and the precious hardware remains absolutely as good as new. The XL R2 case has two of these covers in the top and one in the left side panel. Up to seven locations are available in this tower for installing fans.
A pre-installed 140 mm R2 Series fan is located in the front, and this can be supplemented by the addition of a further 140- or 120 mm fan. Both pre-installed 140 mm fans located in the bottom and rear are Silent Series R2 fans. All three R2 fans can be regulated via the integrated fan control in the front to up to 1.000 RPM. With the three pre-installed fans, the XL R2 allows for great airflow which can be improved further at the cost of sound insulation.
Instead of normal fans, there are various options for water cooling. In the front of the case, users can installed a 240 mm radiator if the hard drive cages are not repositioned. The top offers space for 240 mm or 280 mm slim radiator and 140- or 120 mm radiators can be attached to the rear. Another 120 mm radiator can be installed in the bottom.
Technical Details:
Dimensions: 232 x 559 x 560 mm (W x H x D)
Material: Steel, plastic
Weight: approx. 16,4 kg
Colour: Black
Form Factor: XL-ATX, E-ATX, ATX, Micro-ATX, Mini-ITX
Total Possible Fans:
2x 140/120 mm (Front)
1x 140/120 mm (Rear)
1x 140/120 mm (Bottom)
1x 140/120 mm (Side, ModuVent)
2x 140/ 1x 120 mm (Top, ModuVent)
1x Fan control for 3 fans
Pre-Installed Fans:
1x 140 mm (Front, Silent Series R2, 1.000 RPM)
1x 140 mm (Bottom, Silent Series R2, 1.000 RPM)
1x 140 mm (Rear, Silent Series R2, 1.000 RPM)
Filter: Front, Rear
Radiator Mountings (partial forfeit of fans / HDD cage / front rails):
1x 240 mm or smaller (Front)
1x 140/120 mm or smaller (rear)
1x 120 mm (bottom)
1x 280/240 mm (top)
Drive Bays:
2x 5,25" (external)
8x 3,5/2,5" (internal)
PSU: 1x Standard ATX (optional)
Expansion Slots: 9
I/O Panel:
2x USB 2.0
2x USB 3.0
1x Reset Button
1x Power Button
1x HD Audio In/Out
Maximum CPU Cooler Height: max. 170 mm (if no fan installed in side)
Maximum GPU Length: max. 480 mm (with installed top HDD cage up to 330 mm)
Maximum PSU Length: 190 mm (fan installed in bottom up to 345 mm)
Further links for

"Define XL R2 Full-Tower - Black"
Videos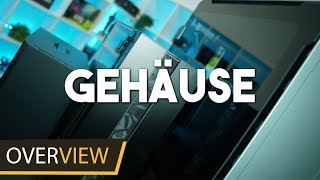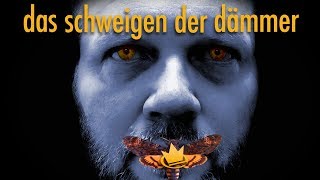 Technical Details
| | |
| --- | --- |
| Case type | Big-Tower, Dampened case |
| Form factor | E-ATX, ATX, Micro-ATX, White, XL-ATX |
| Colour | black |
| Primary colour | black |
| Secondary colour | black |
| Width (exact) | 232 |
| Height (exact) | 559 |
| Depth (exact) | 560 |
| Width | 200 - 300 mm |
| Height | 500 - 600 mm |
| Depth | 500 - 600 mm |
| Weight (exact) | 16.4 |
| Weight | 16 to 18 kg (35.2 to 39.6 lbs) |
| Material | plastic, steel |
| max. CPU Kühler Höhe (exakt) | 170 mm |
| max. Grafikkarten Länge (exakt) | 330 mm, 480 mm |
| max. Netzteil Länge (exakt) | 190 mm, 345 mm |
| max. CPU Kühler Höhe | 160 - 179 mm |
| max. Grafikkarten Länge | 300 - 399 mm, 400 - 500 mm |
| max. Netzteil Länge | 140 - 199 mm, über 300 mm |
| Side panel | with mesh |
| Front Door | ja |
| Position I/O | Deckel |
| USB 2.0 | 4x |
| USB 3.0 | 2x |
| Audio Out | |
| Audio In | |
| Cardreader | nein |
| Fan controller | yes |
| LCD/TFT Display | nein |
| intern 2,5 / 3,5 Zoll | 8x |
| external 5,25" | 2x |
| Hot-Swap | nein |
| PCI-Slots | 9x |
| HDD Isolation | No |
| Motherboard tray | no |
| Case cable management | yes |
| PSU formfactor | ATX |
| PSU position | Hinten Unten |
| Preinstalled fans | 3x 140mm |
| 120 mm Fans | 6 |
| 140 mm Fans | 7 |
| Fan colour | black, white |
| Radiator Mounting | 2x Single (120mm), 1x Single (140mm), 2x Dual (240mm), 1x Dual (280mm) |
| Filter | yes |
| Dampening | yes |
| Illumination | no |
| Remote control | nein |
| Schlauchdurchführung | nein |
| Serie | Define |
| Transport System | nein |