Gigabyte


GeForce GTX 1070 G1 Gaming, 8192 MB GDDR5
NVIDIA GeForce GTX 1070 graphics card from Gigabyte with 1.620/1.822 MHz Base-/Boost Clock
Semi-passive WindForce 3X cooler & 8 GB GDDR5 VRAM
Item number: GCGB-214
EAN: 4719331302511
MPN: GV-N1070G1 GAMING-8GD (Rev.2)
Manufacturer: Gigabyte
Product information -
GeForce GTX 1070 G1 Gaming, 8192 MB GDDR5
The performance segment of the Pascal series is best represented by the GeForce GTX 1070. The Pascal architecture, combined with the new 16 nm FinFET manufacturing process, has led to an impressive increase in performance when compared to the Maxwell architecture of the previous generation. Following in the footsteps of its predecessor the GeForce GTX 970, the new GTX 1070 trades blows with the GeForce GTX Titan X in benchmarks!
The Features of the Gigabyte GeForce GTX 1070 G1 Gaming at a Glance
Semi-passive WindForce 3X cooler
GPU base clock: 1.620 MHz
GPU boost clock: 1.822 MHz
Aggressively-clocked VRAM: 4.004 MHz (8.008 MHz effective)
Just one additional power connector: 1x 8 Pin
GTX 1070 mit WindForce-3X-Kühler & Werks-OC
The Gigabyte GeForce GTX 1070 G1 Gaming comes with a base clock of 1.594 MHz. GPU Boost 3.0 allows this to be increased to a boost clock of 1.784 MHz. Gigabyte's "XTREME" software allows the Gigabyte GeForce GTX 1070 G1 Gaming to switch into "OC" mode. The OC mode increases the base clock to 1.620 MHz and the boost clock to 1.822 MHz. The memory is clocked at 4.004 MHz (8,008 MHz effective).
The cooling of the graphics card is provided by Gigabyte's semi-passive WindForce 3X cooler design consisting of three heatpipes, two heatsinks with large surface areas and aluminium fins as well as three 100 mm fans. The unique "triangle-fan-edge design" of the blades allow up to 23% better airflow compared to traditional fans. The Windforce 3X cooler comes with an RGB-LED illuminated logo and a backplate provides increased PCB stability. The 8 GB VRAM GeForce GTX 1070 is connected to the GPU via a 256-Bit memory interface. The GP104 GPU of the GTX 1070 offers 1.920 CUDA cores and provides the card with 6,5 TFLOPS of computational power. This places the GTX 1070 slightly ahead of the previous generation's flagship card, the GeForce GTX Titan X!
The GTX 1070 supports DirectX 12 as well as current gaming technologies such as NVIDIA Gameworks, Warp, Stereo X, VR Audio, PhysX and SMP (Simultaneous Multi-Projection). Version 4.0 is now supported and confers huge benefits upon users of VR and curved displays as well as standard multi-display setups.
Gaming in VR particularly benefits from the new technology as it supports the simultaneous rendering of two Viewports in a single pass. By using multiple Viewports the rendered image requires a smaller number of pixel calculations, massively increasing performance in VR applications.
The GeForce GTX 1070 offers compatibility with 4K/Ultra HD resolutions at 60 Hertz via three DisplayPort 1.4 and one HDMI 2.0b connectors, the last of which offering support for HDCP 2.2 which allows the sending and receiving of encrypted content (3K Blu-Rays/4K streams). Alternatively the GTX 1070 also comes with a DVI-D (Dual-Link) output.
In order to utilise the full potential of the card in the future, driver updates should be downloaded and installed from the NVIDIA or Gigabyte websites.
Rapid Graphics Card Replacement at Caseking!
At Caseking, defective graphics cards of all the brands listed below that are validly returned (meaning that the faults can be verified by us) by customers during the two year warranty period, starting with the receipt of the goods, will be immediately replaced with a
brand new card
if in stock. This way,
lengthy waiting times can be avoided entirely
since forwarding the defective goods to the manufacturer is no longer necessary! If the graphics card that is to be replaced is out of stock or can no longer be delivered we will issue a credit note to your customer account. With this credit you will be free to select an alternative graphics card from our stock. Any resulting surcharges can be added and we will refund any outstanding balance.
I have a defective graphics card. What do I do now?
->
Rapid RMA of faulty graphics cards
(click here)
Brands:
ASUS, Club 3D, EVGA, Gigabyte, Inno3D, Palit, PNY, Powercolor, Sapphire, VTX3D, XFX, ZOTAC & King Mod
Free Games with NVIDIA GeForce GTX Gaming Graphics Cards:
For every gaming graphics card purchased at Caseking we will send out voucher codes for the current
game bundles
via e-mail within 14 days after receipt of goods. For products not qualifying for the promotion we will not send out any codes. All promotional campaigns are limited and only valid while stock lasts or until the offer expires. Any recourse to courts of law is excluded. All active NVIDIA voucher codes are listed below:
NVIDIA GeForce RTX 2080 Ti, 2080, 2070, 2060 (+SUPER): Wolfenstein: Youngblood & Control. More Info.
NVIDIA GeForce GTX 1080 (Ti), 1070 (Ti), 1060: Shadow of the Tomb Raider. More Info.
Technical Details:
Dimensions: 286 x 42 x 115 mm (W x H x D)
Slot Height: 2-Slot
GPU: NVIDIA GeForce GTX 1070
Chip: GP104
Manufacturing Process: 16 nm
GPU Frequency (Gaming Mode): 1.594 MHz
Boost Clock (Gaming Mode): 1.784 MHz
GPU Frequency (OC Mode): 1.620 MHz
Boost Clock (OC Mode): 1.822 MHz
Shader-Einheiten (CUDA Cores): 1.920
VRAM: 8.192 MB
Memory Frequency: 4.000 (8.000) MHz
Type: GDDR5
Memory Bus Bandwidth: 256 Bit
Memory Throughput: 256 GB/s
Slot Type: PCIe x16 (PCIe/PCIe 2.x/PCIe 3.0)
Ports:
3x DisplayPort 1.4
1x HDMI 2.0b
1x DVI-D (Dual-Link)
Power Supply Connectors: 1x 8-Pin PCIe
Recommended Power Supply: min. 500 Watt
Features: DirectX 12, OpenGL 4.5, VR Ready, SLI Ready, NVIDIA Ansel, G-Sync, Gamestream, GPU Boost 3.0, HDCP 2.2, NVIDIA Surround, 3D Vision, Tessellation, PhysX, CUDA, NVENC, Adaptive Vertical Sync, VXGI, Super Resolution, 4K Ultra HD Support, SMP, NVIDIA ShadowPlay
Further links for

"GeForce GTX 1070 G1 Gaming, 8192 MB GDDR5"
Videos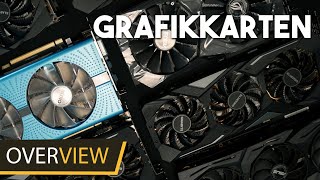 Technical Details
| | |
| --- | --- |
| GPU type / Series | NVIDIA GeForce GTX Gaming |
| Graphics chip | NVIDIA GeForce GTX 1070 |
| Fertigung | 16 nm |
| GPU Takt (Basis) max. | 1620 MHz |
| GPU Takt (Boost) max. | 1822 MHz |
| Shader Einheiten | 1920 |
| VRAM size & type | 8192 MB GDDR5 |
| Speicher Takt max. | 8000 MHz |
| Speicheranbindung | 256 Bit |
| Display connectors | DVI-D, HDMI, Display Port, Display Port (2x), Display Port (3x) |
| Power supply | 1x 8-Pin PCIe |
| Slot Height | 2 Slots |
| Grafikkarten Länge (exakt) | 286 mm |
| Grafikkarten Höhe (exakt) | 42 mm |
| Grafikkarten Breite (exakt) | 115 mm |
| Grafikkarten Länge | 250 - 300 mm |
| Grafikkarten Höhe | 30 - 50 mm |
| Grafikkarten Breite | 110 - 119,9 mm |
| Illumination | yes |
| Illumination colour | RGB (selectable) |
| Virtual Reality | Caseking Empfehlung, GeForce VR Ready |
| Feature | NVIDIA G-SYNC |