Gigabyte


GeForce RTX 2060 Gaming OC Pro White 6G, 6144 MB GDDR6
NVIDIA GeForce RTX 2060 Grafikkarte von Gigabyte
mit 1.365/1.830 MHz Base-/Boost-Takt
6 GB GDDR6 VRAM mit 14 GHz RAM-Takt (effektiv)
Triple-Fan-Design mit RGB-LED-Beleuchtung
Kühler & Backplate in Weiß
Item number: GCGB-271
EAN: 4719331304560
MPN: GV-N2060GAMINGOC PRO WHITE-6GD
Manufacturer: Gigabyte
Product information -
GeForce RTX 2060 Gaming OC Pro White 6G, 6144 MB GDDR6
Die
Gigabyte GeForce RTX 2060 Gaming OC Pro White 6G
bietet als Gaming-Grafikkarte aus dem Mittelklassesegment ein gutes Preis-Leistungs-Verhältnis. Bestückt mit einem TU106-Grafikchip, ermöglicht die Grafikkarte Echtzeit-Raytracing für atemberaubende Licht- und Schatteneffekte. Die Turing-GPU-Architektur, kombiniert mit der Herstellung in einem 12-nm-Verfahren, macht zudem einen besonders effizienten Betrieb der Grafikkarte möglich. Dieses Modell ist mit 6 GB Videospeicher mit der GDDR6-Spezifikation ausgestattet.
Die Features der Gigabyte GeForce RTX 2060 Gaming OC Pro White 6G im Überblick:
Triple-Fan-Kühlerdesign und Backplate in Weiß
Mit RGB-LED-Beleuchtung
Basistakt der GPU: 1.365 MHz
Boost-Takt der GPU: 1.830 MHz
High-End-Grafikspeicher: 6 GB GDDR6
Speichertakt: 7.000 MHz (effektiv 14.000 MHz)
TDP: 160 Watt
Zusätzlicher Stromanschluss: 1x 8-Pin-PCIe
Videoausgänge: 3x DP 1.4, 1x HDMI 2.0b
Kühlerdesign und Taktraten der Gigabyte GeForce RTX 2060 Gaming OC Pro White 6G
Die
1.830 MHz Boost-Takt
des TU106-Grafikchips der
Gigabyte GeForce RTX 2060 Gaming OC Pro White 6G
Grafikkarte werden dank des effektiven
Triple-Fan-Kühlers
lange gehalten. Per GPU-Boost 4.0 wechselt die Grafikkarte automatisch auf den Boost-Takt, um bei hoher Auslastung maximale Performance bieten zu können. Der Arbeitsspeicher der GDDR6-Spezifikation ist über ein 192-Bit-Speicherinterface an die GPU angebunden und die 6 GB VRAM takten mit 7.000 MHz (effektiv 14.000 MHz). Der Kühler der Grafikkarte ist mit einer RGB-LED-Beleuchtung versehen, die per Software eingestellt werden kann. Die rund 28 cm lange Grafikkarte wird über einen zusätzlichen 8-Pin-PCIe-Anschluss mit Strom versorgt.
Weitere Informationen zur NVIDIA GeForce RTX 2060:
Hintergrundwissen zur GPU-Architektur, dem GDDR6-Videospeicher sowie Benchmarks können auf der
Kategorieseite
gefunden werden.
Grafikkarten-Umtausch ohne Wartezeit bei Caseking!
Während des Gewährleistungszeitraumes von 2 Jahren ab Warenerhalt werden bei Caseking von Endkunden berechtigt reklamierte Grafikkarten - also solche mit einem von uns bestätigten Defekt - aller unten genannten Marken
direkt gegen Neuware
ausgetauscht (sofern lagernd). Eine Einsendung der fehlerhaften Ware an den Hersteller und damit verbundene
längere Wartezeiten entfallen
somit komplett! Sollte die auszutauschende Grafikkarte nicht mehr lagernd oder lieferbar sein, so wird von uns eine Gutschrift ausgestellt. Anschließend kann damit eine alternative Grafikkarte aus unserem Sortiment frei gewählt werden. Dabei anfallende Aufpreise können einfach nachgezahlt werden und eventuell entstehende Restbeträge werden von uns zurückerstattet.
Wie gehe ich bei einem Defekt meiner Grafikkarte vor?
->
Grafikkarten-Soforttausch bei Defekt
(hier klicken)
Marken:
ASUS, Club 3D, EVGA, Gigabyte, INNO3D, Palit, PNY, Powercolor, Sapphire, VTX3D, XFX, ZOTAC & King Mod
Gratis-Spiele zu NVIDIA GeForce GTX/RTX Gaming-Grafikkarten:
Zu jeder bei Caseking gekauften Spiele-Grafikkarte versenden wir innerhalb von 14 Tagen nach Warenerhalt die dazugehörigen Gutscheincodes der jeweils aktuellen
Game-Bundles
per E-Mail. Bei nicht qualifizierten Produkten wird kein Gutscheincode versendet. Nur Endkunden erhalten kostenlose Beigaben. Alle Promotion-Aktionen sind limitiert und nur gültig, solange der Vorrat reicht oder bis das Angebot beendet wird. Der Rechtsweg ist ausgeschlossen. Nachfolgend sind alle momentan aktiven Gutscheinaktionen von NVIDIA aufgeführt:
NVIDIA GeForce RTX 2080 Ti, 2080, 2070, 2060 (+SUPER): Wolfenstein: Youngblood & Control. Mehr Infos.
NVIDIA GeForce GTX 1080 (Ti), 1070 (Ti), 1060: Shadow of the Tomb Raider. Mehr Infos.
Technische Details:
Maße: 280,35 x 40,24 x 116 mm (B x H x T)
Bauhöhe: 2-Slot
GPU: GeForce RTX 2060
Chip: TU106
Fertigung: 12 nm
GPU-Takt: 1.410 MHz
Boost Clock: 1.830 MHz
CUDA-Cores (Shader): 1.920
RT-Kerne: 36
Tensor-Cores: 288
Speicher-Größe: 6.144 MB
Speicher-Takt: 7.000 (14.000) MHz
Typ: GDDR6
Speicheranbindung: 192 Bit
Speicherbandbreite: 336 GB/s
Steckplatz: PCIe x16 (PCIe/PCIe 2.x/PCIe 3.0)
Anschlüsse:
3x DisplayPort 1.4
1x HDMI 2.0b
Stromversorgung: 1x 8-Pin-PCIe
Empfohlene Netzteil-Leistung: min. 500 Watt
Features: DirectX 12, OpenGL 4.5, Vulkan API, VR Ready, NVIDIA Ansel, G-Sync HDR, NVIDIA GPU Boost 4.0, HDCP 2.2, NVIDIA Surround, 3D Vision, Tessellation, PhysX, CUDA, NVENC, Adaptive Vertical Sync, VXGI, Super Resolution, 4K Ultra HD Support, SMP, NVIDIA ShadowPlay, Real-Time Ray Tracing
Further links for

"GeForce RTX 2060 Gaming OC Pro White 6G, 6144 MB GDDR6"
Videos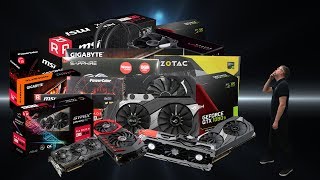 Technical Details
| | |
| --- | --- |
| GPU type / Series | NVIDIA GeForce RTX Gaming |
| Graphics chip | GeForce RTX 2060 |
| Fertigung | 12 nm |
| GPU Takt (Basis) max. | 1410 Mhz |
| GPU Takt (Boost) max. | 1830 MHz |
| Shader Einheiten | 1920 |
| VRAM size & type | 6144 MB GDDR6 |
| Speicher Takt max. | 14 000 MHz |
| Speicheranbindung | 2048 Bit |
| Display connectors | HDMI, Display Port, Display Port (2x), Display Port (3x) |
| Power supply | 1x 8-Pin PCIe |
| Slot Height | 2 Slots |
| Grafikkarten Länge (exakt) | 280,35 mm |
| Grafikkarten Höhe (exakt) | 40,24 mm |
| Grafikkarten Breite (exakt) | 116 mm |
| Grafikkarten Länge | 250 - 300 mm |
| Grafikkarten Höhe | 30 - 50 mm |
| Grafikkarten Breite | 110 - 119,9 mm |
| Illumination | yes |
| Illumination colour | RGB (selectable) |
| LED Kompatibilität | GIGABYTE RGB Fusion |
| Virtual Reality | Caseking Empfehlung, GeForce VR Ready |
| Feature | NVIDIA G-SYNC, NVIDIA G-SYNC HDR |
Awards
PRO
+ Lautstärke
+ Backplate mit Kontakt zur Platine
+ Drei DP- und ein HDMI-Anschluss
+ Stromverbrauch

read more...