Gaming-Mauspad in Schwarz fürs Zocken oder die Arbeit: mit Stoff-Oberfläche
rutschfester Unterseite
gutem Komfort & umsäumtem Rand - 330 x 280 mm
Item number: GAMA-656
EAN: 0857372006006
MPN: G-L
Manufacturer: Glorious PC Gaming Race
Product information -
Mauspad - L, schwarz
Es begann mit den Worten eines Redakteurs des Online-Video-Game-Magazins "The Escapist", welcher in einer Video-Review zum RPG The Witcher erstmals den Begriff "PC Gaming Master Race" verwendete. Gedacht als kleiner Seitenhieb in Richtung der oft intoleranten PC-Enthusiasten, mit ihrer Meinung gegenüber Konsolen-Liebhabern, hat sich diese Begrifflichkeit förmlich zu einem wahren Hype entwickelt, jedoch genau in die entgegengesetzte Richtung. The Glorious PC Gaming Master Race wurde von den PC-Gamern als Ausdruck des Stolzes verwendet, da sie zu einer Gruppe von Gamern gehörten, dessen Hardware auf ewig erweiterbar - und upgradebar bleibt. Nicht zuletzt gibt es diverse Memes zum Thema, welche den "Krieg" zwischen PC- und Konsolen-Gamern immer wieder aufgreifen. Passend zum einhergehenden Stolz ein PC-Gamer zu sein, bietet der fast namensgleiche Hersteller "Glorious PC Gaming Race" nun hochwertige PC-Accessoires für PC-Gamer an.
Mit dem vorliegenden
Glorious PC Gaming Race Mauspad
hat der Nutzer volle Kontrolle über das, was auf dem Bildschirm geschieht, egal ob beim Arbeiten oder Spielen. Wenn Sie einer derjenigen Gamer sind, die Bewegungsfreiheit brauchen, dann ist diese Version genau das Richtige. Die Unterseite des Mauspads besteht aus einer Gummischicht, welche das Mauspad sehr gut gegen ungewolltes Verrutschen, das beim Spielen unangenehme Folgen haben kann, sichert.
Das Mauspad weiß mit einer tadellosen Qualität zu überzeugen. Schlicht und stylish in Schwarz gehalten, passt die Unterlage in quasi jedes Gaming-Setup und sieht dank umsäumtem Rand auch besonders edel aus. Netter Nebeneffekt: ein "Ausfransen oder Beschädigen" der Ränder und Oberfläche des Mauspads bleibt aus. Das Pad an sich verfügt über eine geschmeidige Stoff-Oberfläche, die nicht nur hohen Komfort bietet, sondern auch optimal auf Geschwindigkeit, Kontrolle und hohe Kompatibilität mit einer Vielzahl an Maussensoren und Empfindlichkeiten ausgerichtet wurde.
Die Gesamtgröße von 33 x 28 Zentimetern bietet genügend Raum für ihre Mauswege und fühlt sich dank der strukturierten Schicht angenehm an. Das Glorious PC Gaming Race Mauspad ist außerdem in der Maschine waschbar und zudem wasserabweisend.
Mit dem schlichten und edlen Design, sowie einer Anti-Rutsch-Beschichtung auf der Rückseite ist das zwei Millimeter hohe Gaming-Mauspad somit die ideale Ergänzung für anspruchsvolle PC-Nutzer mit wohl bedachtem Budget.
Technische Details:
Maße: 330 x 2 x 280 mm (B x H x T)
Material: Stoff / Gummi
Farbe: Schwarz
Further links for

"Mauspad - L, schwarz"
Videos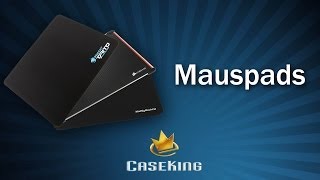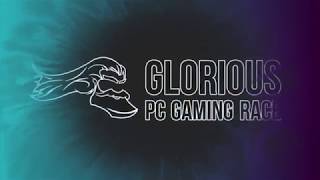 Technical Details
| | |
| --- | --- |
| Primary colour | black |
| Secondary colour | white |
| Material | Stoff, Gummi |
| Width (exact) | 330 |
| Height (exact) | 2 |
| Depth (exact) | 280 |
| Width | 300 - 400 mm |
| Height | 2 - 2,9 mm |
| Depth | 200 - 300 mm |
| Illumination | no |
Awards
We find with this mouse pad the same qualities that we have outlined for the wrist rests: pleasant for everyday use, comfortable and with excellent quality finish. It is perfect for multi-purpose use, combining gaming and office. Very affordable, this model offers good value, making it a suitable choice for budget travelers or small offices.

read more...