Impactics


D3NU1-B Intel NUC Gehäuse, inkl. mSATA-Kühler - schwarz
Schwarzes Mini-Gehäuse für Intel NUC-Mainboards mit lüfterlosem Betrieb
integrierter Heatsink mit mSATA-Kühler
Item number: GEIP-022
EAN: 4260238270507
MPN: ICD3NU1_B
Manufacturer: Impactics
Product information -
D3NU1-B Intel NUC Gehäuse, inkl. mSATA-Kühler - schwarz
So klein, kann das wirklich ein Computer sein? Das ist wohl die erste Frage, die man sich bei Intels Next Unit of Computing (NUC) stellt. Und die Antwort lautet: ja, sogar mit bereits integrierter, leistungsstarker CPU. Es ist schließlich eine Sache, sein Display mit performanten Komponenten zu befeuern. Dagegen ist es eine völlig andere, das ganze in einem winzigen Miniatursystem zu realisieren und dennoch nicht auf Power zu verzichten. Der Formfaktor des NUC-Standards ist mit 10,16 x 10,16 x 5,08 cm definitiv als herausragend klein zu bezeichnen. Gerade mal 25 mm Platz liegen zwischen Mainboard und Gehäuseboden.
Im Kern handelt es sich beim D3NU1-B um eine Heatsink in der Form eines Mini-Gehäuses, das für die Passivkühlung ausgelegt ist. Um die bahnbrechend miniaturisierten Komplett-Systeme NUC von Intel in einer optisch adäquaten Behausung unterzubringen und dabei auch technisch aufs Ganze zu gehen bietet Impactics die Mini-Cases in zwei Farben und verschiedenen Versionen an. Bei diesem Artikel handelt es sich um die schwarze Variante.
Das D3NU1-B besitzt alle benötigten Aussparungen, die ein Mainboard der NUC-Reihe wie das D54250WYB oder das D34010WYB von Intel an I/O-Ports verlangt. Das sind Ausschnitte für die USB-, HDMI-, Mini-DisplayPort- und LAN-Anschlüsse an der Rückseite und zwei weitere für die USB-Ports an der Front. Optional lassen sich in dieser Version im unteren Bereich vorgestanzte Blenden entfernen, um zwei weitere USB-Anschlüsse (dazu ist ein spezieller 2,54-mm-zu-2-mm-Adapter von Nöten) oder zwei WLAN-Antennen-Anschlüsse einbauen zu können.
Das Prinzip des Winzlings sieht vor, die Mini-Platine einzusetzen und dann die beiden Chips mit dem mitgelieferten Kupferkühlkörper zu bestücken. Dieser ist dann mit mit den äußeren, herausziehbaren Kühlrippen des Gehäuses verbunden und auf diese Weise wird die Wärme der CPU über das Gehäuse selbst abgegeben. So wird der Prozessor effizient und vollkommen lautlos betrieben. Darüber hinaus wird in dieser Version ebenfalls ein mSATA-Kühler mitgeliefert.
Technische Details:
Maße: 170 x 67 x 114 mm (B x H x T)
Gewicht: 1,38 kg
Farbe: Schwarz
Standard: Intel "Next Unit of Computing" (NUC)
Aussparung für externe Anschlüsse:
1x HDMI
1x Mini-DisplayPort
1x LAN
4x USB
1x Netzteil
2x USB (vorgestanzt)
2x WLAN-Antennen(vorgestanzt)
Stromversorgung: externes Netzteil (optional)
Kompatibilität:
Intel D54250WYB
Intel D34010WYB
Features: LAN, HDMI, Mini-DisplayPort
Further links for

"D3NU1-B Intel NUC Gehäuse, inkl. mSATA-Kühler - schwarz"
Videos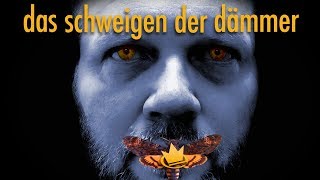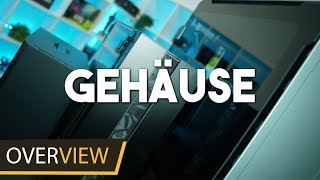 Technical Details
| | |
| --- | --- |
| Case type | Mini case, Aluminium case |
| Form factor | UCFF |
| Colour | black |
| Primary colour | black |
| Secondary colour | black |
| Width (exact) | 170 |
| Height (exact) | 67 |
| Depth (exact) | 114 |
| Width | 100 - 200 mm |
| Height | up to 100 mm |
| Depth | 100 - 200 mm |
| Weight (exact) | 1.38 |
| Weight | Up to 2 kg (4.4 lbs) |
| Material | aluminium, steel |
| Side panel | closed |
| Front Door | Green |
| Position I/O | Front |
| Cardreader | nein |
| Fan controller | no |
| LCD/TFT Display | nein |
| Hot-Swap | nein |
| HDD Isolation | No |
| Motherboard tray | no |
| Case cable management | no |
| PSU formfactor | extern |
| PSU position | Extern |
| Preinstalled fans | nein |
| Radiator Mounting | no |
| Filter | no |
| Dampening | no |
| Illumination | no |
| Remote control | nein |
| Schlauchdurchführung | nein |
| Serie | D1NU |
| Volume in L | 1.3 |
| Transport System | nein |