IN WIN


D-Frame Midi-Tower - rot
Continuing the frame concept and the innovative Open-Frame structure design of X-Frame and H-Frame
In Win introduces the third generation concept chassis
the D-Frame.
Item number: GEIW-041
EAN: 4710474936359
MPN: D-Frame (Red)
Manufacturer: IN WIN
Product information -
D-Frame Midi-Tower - rot
Das
D-Frame
beeindruckt sowohl durch seine Optik als auch die Bauart. Das Case besteht aus einer Skelettkonstruktion aus Aluminiumrohren, die auffällig lackiert sind. Das Grundgerüst wird dann mit einem Mainboard-Tray und verschiedenen Halterungen für die einzelnen Komponenten komplettiert. Sehr individuell, optisch absolut ungewöhnlich und enorm massiv und stabil.
Die Features des IN WIN D-Frame Midi-Tower im Überblick:
Extravagantes und einzigartiges Design
Alu-Skelett-Gehäuse mit stabilem Chassis
Komplett Entkoppelter Aufbau
Zwei Seitenteile aus Glas
Hervorragende Belüftung durch offene Bauweise
Die Features des IN WIN D-Frame Midi-Tower im Detail
Der aus einem einzigen Stück bestehende Mainboardhalter und somit das Herz des
D-Frame-Gehäuses
ist
handgefertigt
und in einer Sandguss-Technik hergestellt. Das verleiht dem ganzen System eine sehr hohe Stabilität und Qualität. Wie beim H-Frame handelt es sich um ein sogenanntes
Open-Air-Chassis
, das zu nahezu jeder Seite großzügig offen liegt. Beide
Seitenwände sind mit Sekurit-Glas
versehen um die Hardware zu schützen und auch Staub nicht komplett eindringen zu lassen.
Trotz der von allen Seiten betrachtet einmaligen und konfus wirkenden Konstruktion ist das
D-Frame
als sehr durchdacht zu bezeichnen. Das Gehäuse fasst
Mainboards im Micro-ATX und ATX-Format
, bietet USB-3.0-Ports, kann ein externes 5,25-Zoll-Laufwerk aufnehmen und hat auch Platz für drei 3,5-Zoll- und zwei 2,5-Zoll-Drives. Das
Netzteil kann variabel verbaut werden
, also um 90 Grad gedreht und stufenlos in der Länge bis 220 mm angepasst werden. Alle Anschlüsse und Zugänge sind leicht zu erreichen. Darüber hinaus kommt das
D-Frame
auch mit sehr großen bzw. langen Grafikkarten zurecht. Bis zu 33 cm dürfen diese messen, damit können auch hochpotente Pixelboliden eingesetzt werden.
Ein großer Vorteil des sehr luftigen Designs ist mit Sicherheit das
enorme Kühlungspotential
. Bei viel Frischluft kann selbstverständlich auch viel Airflow direkt an betreffende Komponenten geleitet werden. Zu diesem Zweck können
bis zu vier 120-mm-Lüfter
flexibel im
D-Frame
verbaut werden, drei im Boden und einer an der Vorderseite der Alu-Konstruktion. Dadurch kann ein imposanter und zielgerichteter Luftstrom aufgebaut werden. Kühlprobleme sollten damit in keiner Weise auftreten.
Damit das Gehäuse keine Vibrationen überträgt ist die gesamte Trägerkonstruktion mit schwarzen
Gummi-Entkopplern
versehen, die am Boden auch gleichzeitig noch als Standfüße fungieren. Der HDD-Käfig und die acht Erweiterungsslots sowie das I/O-Panel inklusive der USB-3.0-Ports werden in Modulen am Mainboardrahmen befestigt. Die Montage des ganzen Gehäuses ist durchaus aufwändig und der Nutzer sollte ein gewisses Maß an Zeit und Geduld aufbringen. Hochwertige Rändelschrauben helfen dabei. Das Endergebnis lohnt sich aber auf jeden Fall.
Zu beachten ist beim
D-Frame
, dass die Anschlüsse des Mainboards, wenn dieses verbaut wurde, nach oben zeigen, also in einem herkömmlichen Gehäuse im Deckel untergebracht sind. Gleiches gilt auch für den Anschluss des Netzkabels. Somit ist nahezu alles an dem Deluxe-Case außergewöhnlich. Natürlich gehört es auch nicht unbedingt zu den preisgünstigen seiner Art. Betrachtet man aber die
Limitierung auf 500 Exemplare pro Farbe
und die Laser-gravierte Seriennummer relativiert sich das Ganze schon wieder. Exklusivität hat auch ihren Preis.
Technische Details:
Maße: 305 x 482 x 668 mm (B x H x T)
Material: Aluminium, Glas
Gewicht: 11,4 kg
Farbe: Rot
Formfaktor: ATX, Micro-ATX
Lüfter:
1x 120 mm (Front, optional)
3x 120 mm (Boden, optional)
Laufwerke:
1x 5,25 Zoll (extern)
3x 3,5 Zoll (intern)
2x 2,5 Zoll (intern)
Netzteil (optional): Standard ATX
Erweiterungsslots: 8
I/O Panel:
2x USB 3.0
1x je Audio In/Out
Maximale VGA-Kartenlänge: 330 mm
Maximale Netzteillänge: 220 mm
Further links for

"D-Frame Midi-Tower - rot"
Videos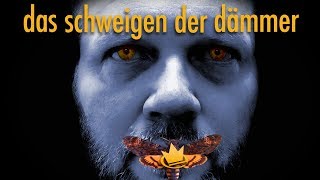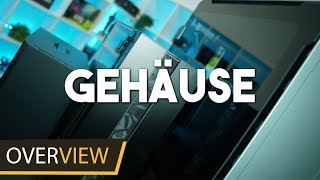 Technical Details
| | |
| --- | --- |
| Case type | Midi-Tower |
| Form factor | ATX, Micro-ATX |
| Colour | red |
| Primary colour | red |
| Secondary colour | black, transparent |
| Width (exact) | 305 |
| Height (exact) | 482 |
| Depth (exact) | 668 |
| Width | 300 - 400 mm |
| Height | 400 - 500 mm |
| Depth | 600 - 700 mm |
| Weight (exact) | 11.4 |
| Weight | 10 to 12 kg (22 to 26.4 lbs) |
| Material | aluminium |
| Side panel | closed |
| Front Door | Green |
| Position I/O | Front |
| USB 2.0 | 2x |
| USB 3.0 | 2x |
| Audio Out | |
| Audio In | |
| Cardreader | nein |
| Fan controller | no |
| LCD/TFT Display | nein |
| internal 2,5" | 2x |
| internal 3,5" | 3x |
| external 5,25" | 1x |
| Hot-Swap | nein |
| PCI Slots | 8x |
| HDD Isolation | ja |
| Motherboard tray | no |
| Case cable management | yes |
| PSU formfactor | ATX |
| PSU position | Easy Shift (Doubled Assignment of Keys) |
| Preinstalled fans | nein |
| 120 mm Fans | 4 |
| Radiator Mounting | no |
| Filter | no |
| Dampening | no |
| Illumination | no |
| Remote control | nein |
| Schlauchdurchführung | ja |
| Transport System | nein |